The Big Island's east coast is known for its wet weather. It's town, Hilo, is the rainiest town in the whole US! But just because you'll need a raincoat here doesn't mean you should skip over it when taking Big Island tours. This is one of the most beautiful parts of the island. The climate allows rainforests to flourish and be lush green, and you'll find beautiful waterfalls and streams as you explore the area.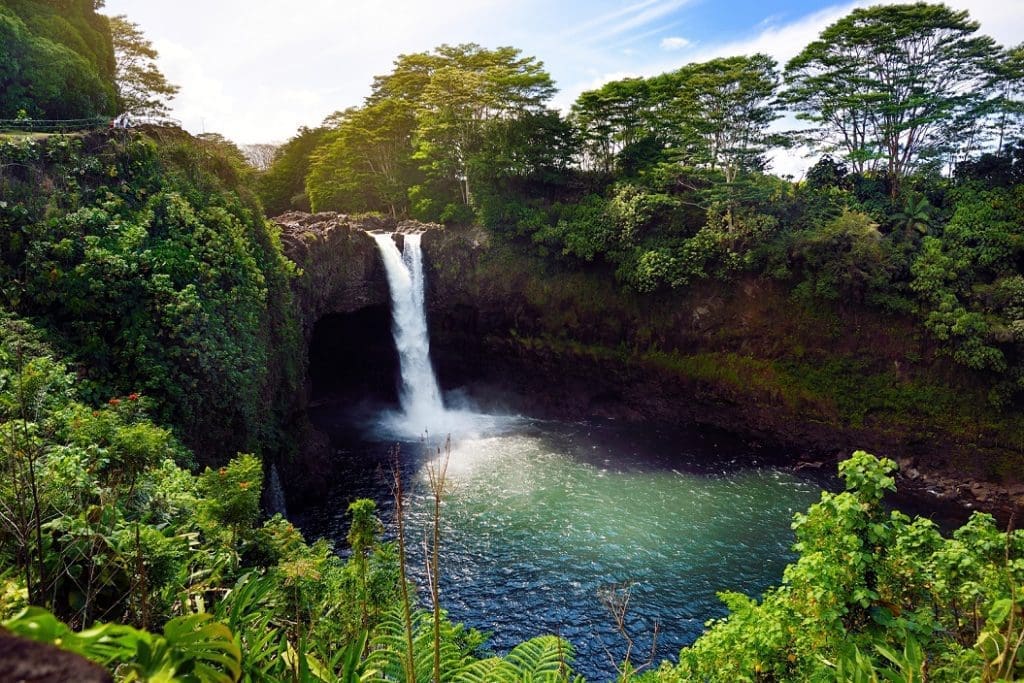 How to Avoid the Wet Weather
Hilo gets most of its wet weather in the early morning, late afternoon, and at night. This means that you'll be able to enjoy some sunny and cloudy weather while doing most of your daytime activities. So plan ahead and make sure your evening plans are indoors if you want to avoid the rain. March through April and November through December tend to be particularly rainy months, so if the rain is going to put a damper on your plans, avoid planning your trip during these months.
Things to Do
Hilo is home to the beautiful 'Akaka Falls. You can reach this 442-foot waterfall by taking a short 0.4-mile hike through a lush rainforest. And if the hike makes you want to see even more of Hilo's amazing greenery, head to Hawaii Tropical Bioreserve and Garden, where you'll see over 2,000 different tropical plants. The garden's paths also take you near streams and waterfalls, so keep your eyes open for them!
Hilo also has Liliuokalani Gardens – a beautiful ornamental Japanese garden. Here, you can spot rock gardens, fish ponds, and pagodas. The entire garden is a tribute to some of Hawaii's earliest Japanese immigrants and is named after Hawaii's Queen Liliuokalani.
Big Island Tours
Want to see what else the Big Island has to offer? Big Island tours like Action Tour Guide's self-guided one take you from Kailua-Kona's beaches to the dynamic land of Hawaii Volcanoes National Park and the east coast's rainforests.