There are plenty of reasons why people visit Shenandoah National Park, especially those interested in nature. Shenandoah is one of the nation's oldest national parks, dating back to the 1930s. It's also one of the most beautiful. Perched on top of the Blue Ridge Mountains, a section of the Appalachians, the park features jaw-dropping views of the Shenandoah Valley below the main highway, as well as tons of opportunities to hike deeper into the woods and see the valley for yourself. The Shenandoah River runs through the middle of the park as well, offering some of the best whitewater rafting east of the Mississippi. You can even camp there, which is nice because exploring the park's 500+ miles of hiking trails takes way more than a single day.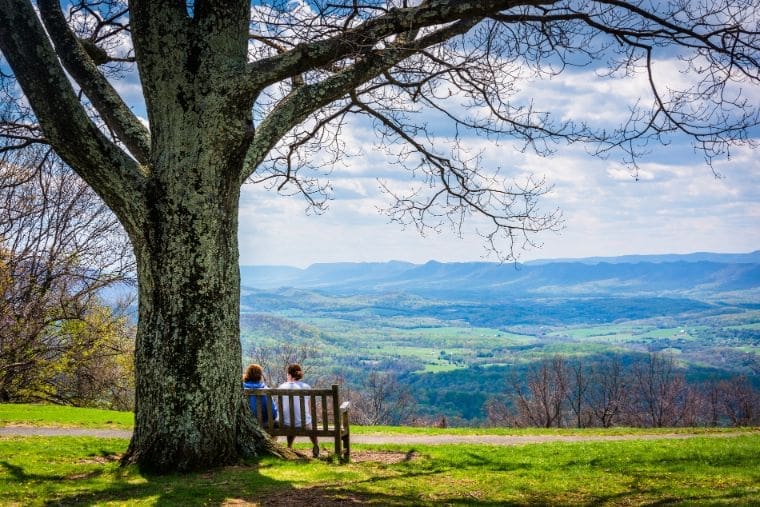 The main attraction of Shenandoah National Park is the spectacular view you get from pretty much any point along the 105-mile Skyline Drive running down the center of it. People come from all over the east coast to see the sun rise and set from the Blue Ridge Mountains – no wonder John Denver name-dropped both the mountains and the Shenandoah River in "Take Me Home, Country Roads." Skyline Drive has 72 overlooks – that's about one every mile or two – and you can spend a whole day just going from spectacular view to spectacular view along the highway.
If you're interested in hiking, Shenandoah holds some of the best trails on the east coast. With hundreds of miles of trail, including sections of the famous Appalachian Trail, there's something for hikers of any skill level, from beginners taking a day trip to pros who want to do a little mountain climbing.
To get the best experience, we recommend taking our own Shenandoah National Park Self-Guided Driving Tour.
Essential Travel Guide: