History of 17-Mile
Just as the name suggests, 17-Mile Drive is a 17-mile scenic loop that runs all the way around the coast of Pebble Beach, just off the Pacific Coast Highway. A 17-Mile Drive tour will typically take you all the way around the peninsula and back to the PCH, although there are also exits in Carmel and Pacific Grove. Most of the drive runs along the coastline but there are sections passing through forested areas as well for a little variety. It also serves as the main road for the gated community of Pebble Beach, and the tolls collected go to support the privately-owned community and resort.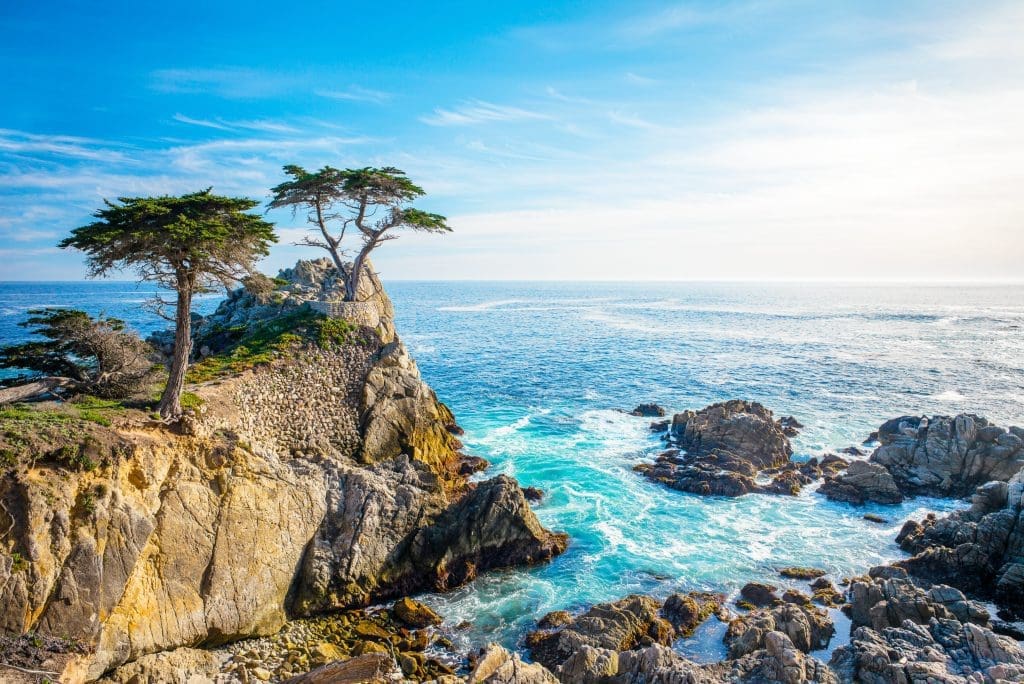 History of 17-Mile
The roots of the 17-Mile Drive date back to the 1890s, when the Pebble Beach area was owned by a railroad consortium called the Pacific Improvement Company. The original starting point of the drive was the Hotel Del Monte, and the intent was to use the scenic loop to attract wealthy buyers who might purchase plots of land on the peninsula. The hotel's most famous visitor was US President Benjamin Harrison, who was greatly taken by the natural beauty of the drive.
In 1919, Samuel F.B. Morse acquired the land now called Pebble Beach and reformed it into a gated community and resort. Today, the community is owned by an investor group led by actor Clint Eastwood, who lives in nearby Carmel for much of the year. Golf legend Arnold Palmer is another investor, so fans should keep an eye out when driving past the famous Pebble Beach golf course.
If you're planning a trip through 17-Mile Drive and you want to make sure you hit all the best stops, we highly recommend our own Scenic 17-Mile Self-Guided Driving Tour, available through the Action Tour Guide.