Tour Details



Driving


2 - 3 Hours



Purchase QTY


One Per Car



Distance


23



Audio Stories


79



Self Guided


At Your Own Pace



Tour Benefit


Tour Anytime
Any Day



Works Offline


100%
Money-back
Guarantee
Welcome to the 17 Mile Drive Audio Tour
Explore the famous 17 Mile Drive in Pebble Beach, Monterey with a self-guided driving tour! Learn about iconic landmarks like Lone Cypress, Seal Rock, and Spanish Bay as you drive past. Discover the history behind Cannery Row, Monterey's Aquarium, and Fisherman's Wharf in the Pacific Grove segment of the 17 Mile Drive audio tour.
About the Tour
Drives you through the famous pebble beach and lone cypress. The starting point is Del Monte, the Ending point is Carmel-by-the-sea. There is an entrance fee which is not included in the tour. Admission to 17-Mile Drive is $10.50 per vehicle. The gate fee is reimbursed with a purchase of $35 or more at all Pebble Beach Resorts restaurants. Admission is complimentary for overnight guests of The Lodge at Pebble Beach, The Inn at Spanish Bay, and Casa Palmero. 
We'll embark on this scenic drive in downtown Monterey, near the historic Fisherman's Wharf. Our explorations along Monterey's Pacific Grove bring us to Cannery Row, immortalized by John Steinbeck. 
This Cannery Row ends at Monterey's second most famous attraction: the Monterey Bay Aquarium. This is an optional stop, for those looking to get up close and personal with a huge variety of sea creatures on the 17 Mile Drive audio tour.
Then brings us to Point Joe. Here we'll learn the story of two well-known shipwrecks St. Paul and the Celia. We'll also understand why this ocean is known as "The Restless Sea"!
Our journey into the Bird Rock and Seal Rock, both always teeming with life. We'll learn how to spot the difference between seals and sea lions and identify a couple of the most common birds of the area.
Then we'll make our way through the Crocker Grove, which honors the man who almost single-handedly built 17 Mile Drive. Crocker put a lot of effort into beautifying the coastal drive while preserving its natural history and terrain. 
Our adventure continues through the Lone Cypress! The Lone Cypress stands dramatically at the edge of a cliff, shrouded in fog. Its roots are embedded in a rough outcropping on a granite hillside and it is framed by a backdrop of loud, crashing waves. It's perhaps the most intriguing site on the 17 Mile Drive audio tour.
Starting Point Address :
17 Mile Drive (Monterey to Carmel): Hoffman Park, 542 Archer St, Monterey, CA 93940
17 Mile Drive (Carmel to Monterey): Ocean Ave, Carmel-By-The-Sea, CA 93923
17 Mile Drive (Highway 1 Gate): Highway 1 Gate, 17 Mile Dr, Carmel-By-The-Sea, CA 93923
Upgrade to the California Tours Bundle
This is a great time to visit California! With 12 tours across the state, our value-for-money California bundle (priced at just $39.99) gives you the flexibility to see all the top sights in the state at your own pace.
How does it work?
Once you book a tour, you'll get a text/email with instructions.
Download the app (while in good wifi/signal) and use your unique password to access your tours.
To begin touring, go to the starting point and launch the app.
The audio starts automatically once you reach the starting point. Stick to the tour route & speed limit for the best experience.
Please note that no one will meet you at the starting point.
What You'll See
Welcome

Cannery Row

Monterey Bay Aquarium

Waterfront Living

Lovers Point Park

The Kissing Rock

Point Pinos Bend

The Light and the Lens

Asilomar State Beach

Start the 17 Mile Drive

Links at Spanish Bay

Spanish Bay

Point Joe

China Rock

Bird Rock

Seal Rock Creek Beach

Fanshell Beach Overlook

Cypress Point Lookout

Cypress Crocker Grove

Lone Cypress

Pescadero Point

Pebble Beach

Stillwater Cove Access

Carmel-by-the-Sea
Preview the Tour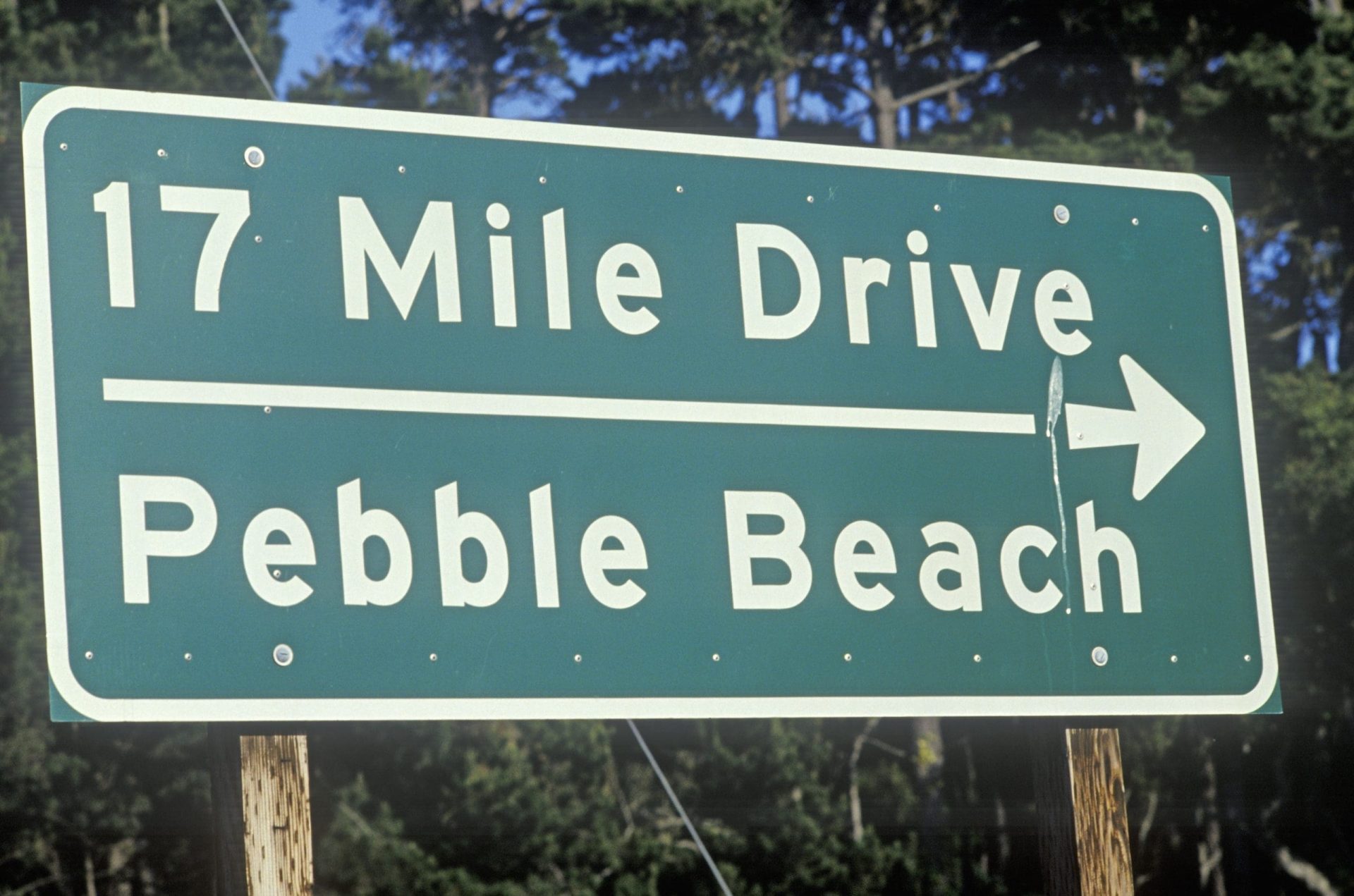 Welcome Audio Story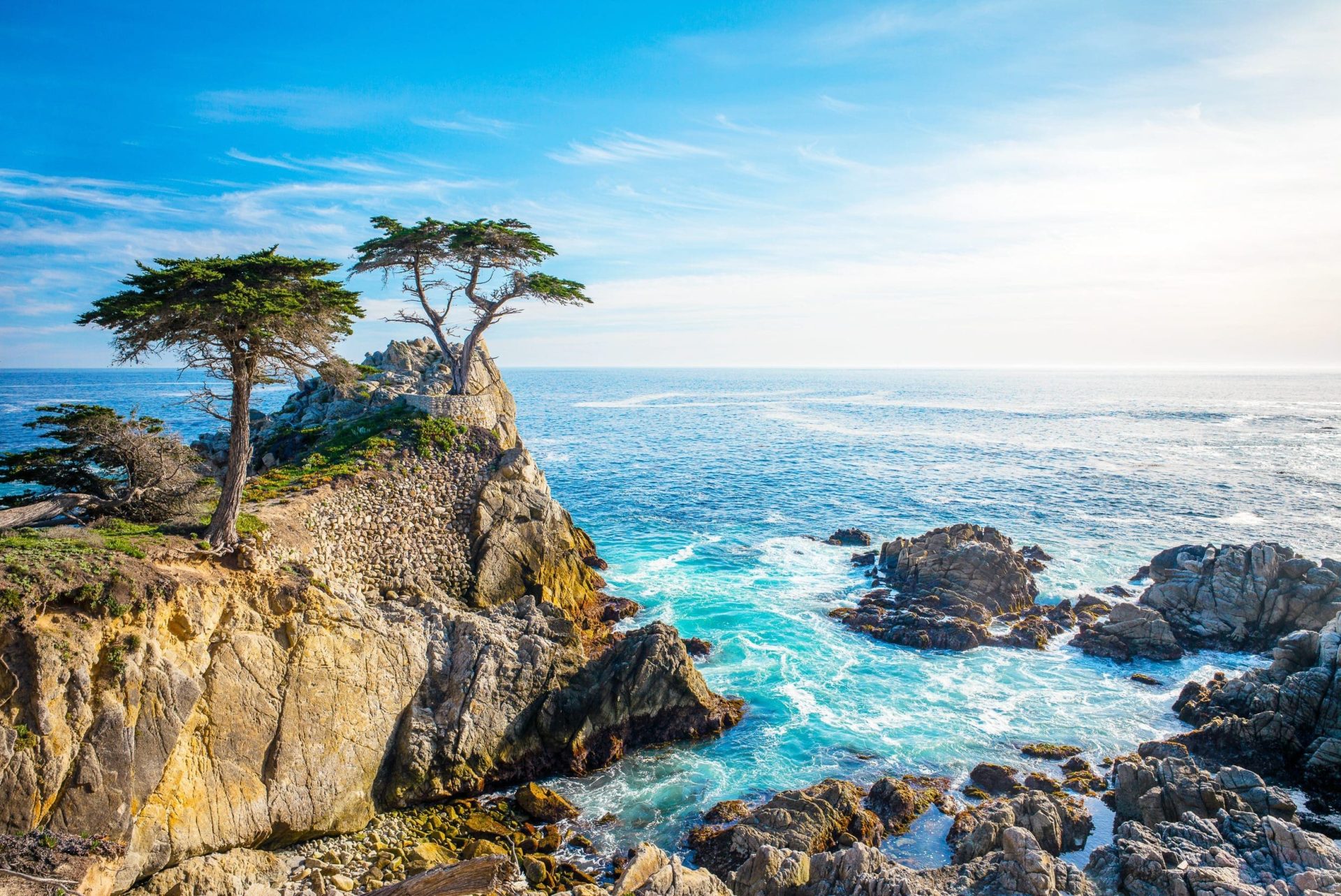 Cypress Point Lookout Audio Story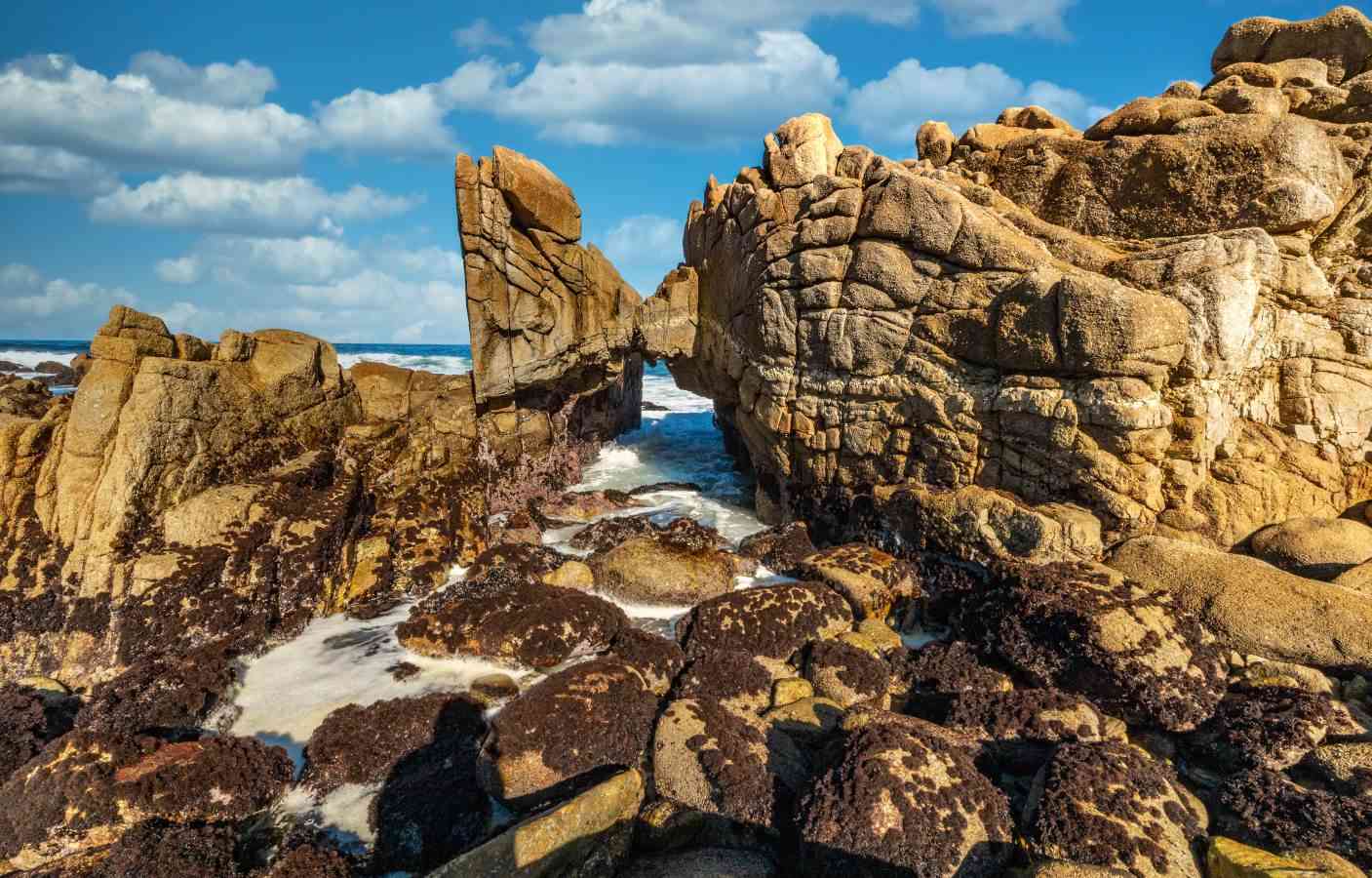 The Kissing Rock Audio Story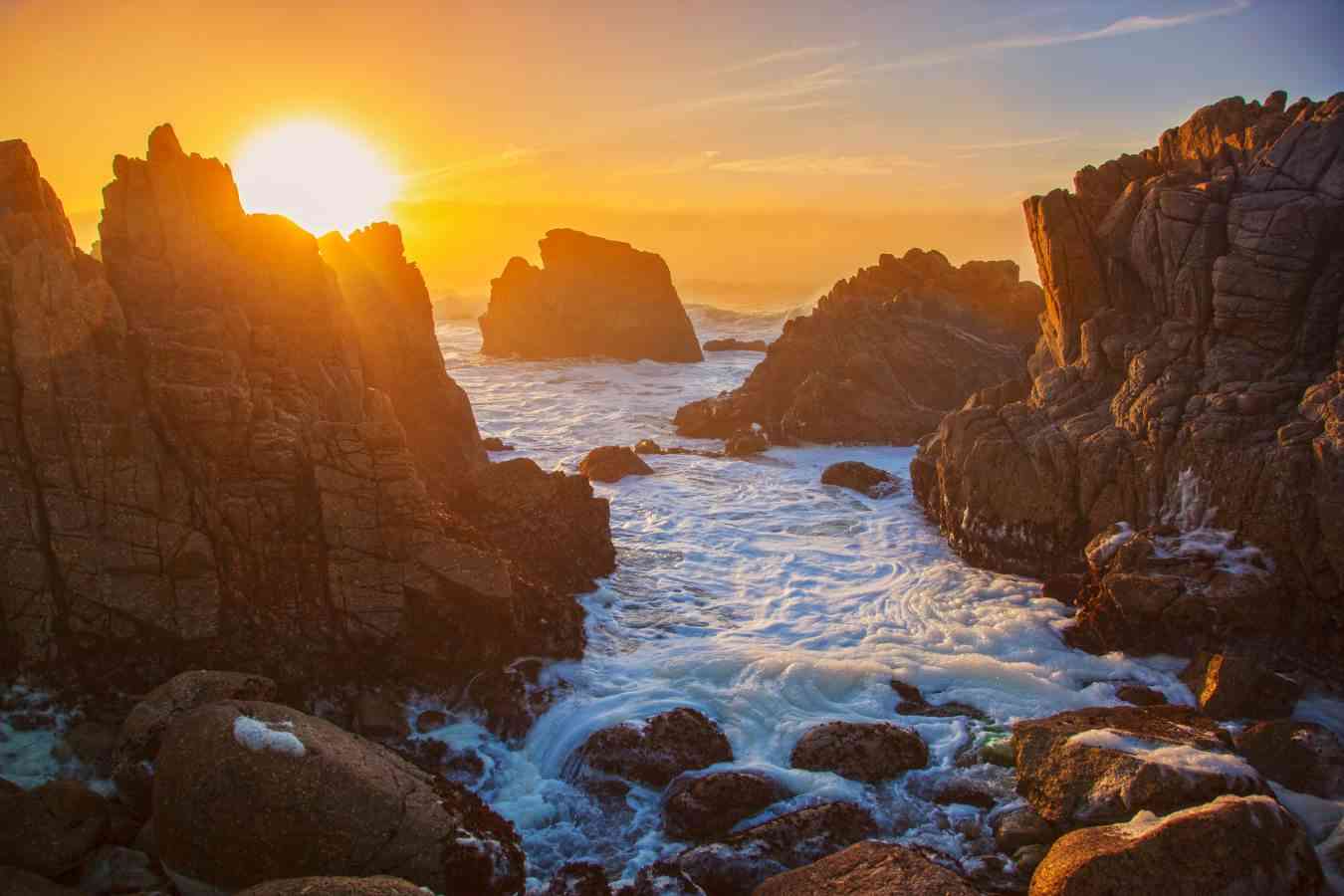 China Rock Audio Story
Tour FAQs
Entry to the 17-Mile Drive is only $11.25 per vehicle, but it can also be free! How? Well, if you end up eating at a restaurant in the Pebble Beach area and spend at least $35, you'll be refunded the full cost of your entrance fee!
The best way to enjoy the 17-Mile Drive is to allow yourself plenty of time to experience it. Although the drive itself doesn't take very long, you'll want to stop frequently to enjoy the views, visit the beaches, and check out the local shops and restaurants!
The 17-Mile Drive begins in Carmel and ends in Pacific Grove, just outside Monterey. You can also take the drive in the opposite direction.
The 17-Mile Drive is famous for its beautiful coastal views and plentiful parks, shops, and restaurants along the way. Its most iconic landmark, however, has to be the Lone Cypress.
You should allow around three hours to fully experience the 17-Mile Drive. While the whole thing can be completed in about half that, you'll want to leave room for plenty of exploration along the way. Read in depth about the length of 17-mile drive in one of our blog here.
As a matter of fact, the 17-Mile Drive really is just 17 miles! But you'd be surprised how much beauty can be crammed into that seemingly small stretch of road!
The speed limit for almost the entire 17-Mile Drive is 25 mph. That's because there are tons of places to stop and enjoy the scenery, so if you drive too fast you might miss something!
While wildlife isn't one of the main attractions along the 17-Mile Drive, you might spot some harbor seals or California sea lions on the drive. Also be sure to keep your eyes on the shore for pelicans!
You can absolutely stop along the 17-Mile Drive, and are in fact encouraged to do so! Just make sure you're only stopping in designated turnouts and other parking areas, not in the middle of the road!
Nope! Carmel is just a shorter way to refer to the town of Carmel-by-the-Sea. But regardless of what you call it, this fairytale town is more than worth a visit!
There's really no bad time to do the 17-Mile Drive, but spring might just be the best season for it. That's when the wildflowers are most in bloom, transforming the drive from a beautiful one to something downright unforgettable.
Absolutely! The drive is cheap, easy, but positively packed with gorgeous scenery and fun activities. If you're in the area, it's a must-se
To start the 17-Mile Drive, simply head to either Carmel or Pacific Grove, right outside Monterey. There are plenty of signs for either entrance, and once you're on the drive itself it's extremely easy to follow!
For most visitors, the 17-Mile Drive is open from sunrise to sunset. If you're staying in one of the Pebble Beach resorts, however, you'll have access to it 24/7!
Inclusions and Exclusions
Inclusions:
App on your phone: A link to download the Action Tour Guide App and Password for your tours.
Flexible schedule: Use any day, any time. Travel over multiple days or on next trip. Never expires.
Easy to use: Stories play automatically by GPS. Hands-free. Get HELP all day: Call, Chat, or Email.
At your own pace: No group. Take breaks for photos/ snacks/hikes. Go at your own pace.
Offline use: No cell signal or wifi required. Offline GPS Map & route. Stop-to-stop direction.
Don't miss a thing: Full itinerary, travel tips, professionally narrated videos, text, and hidden gems.
Exclusions:
Transportation, parking fees, food, and drinks.
Entry tickets or reservations to any attractions along the route.
Car Rental: Please arrange a rental car at the closest airport or train station.