Starting Point of 17-Mile Drive
17-Mile Drive has a few primary entrances at the Pacific Coast Highway, in Carmel, and in Pacific Grove. The drive is open to visitors through each of these entrances with a toll of $11.25 per vehicle, although the toll will be refunded if you choose to eat at one of Pebble Beach's many restaurants during the 17-Mile Drive tour. The entrance from the PCH is the most common since most visitors to the area took State Route 1 to get there, but we actually recommend entering through Pacific Grove and exiting through Carmel if you get the chance. However, every entrance will take you to the same stops along the way, so don't worry too much about how you get to 17-Mile Drive.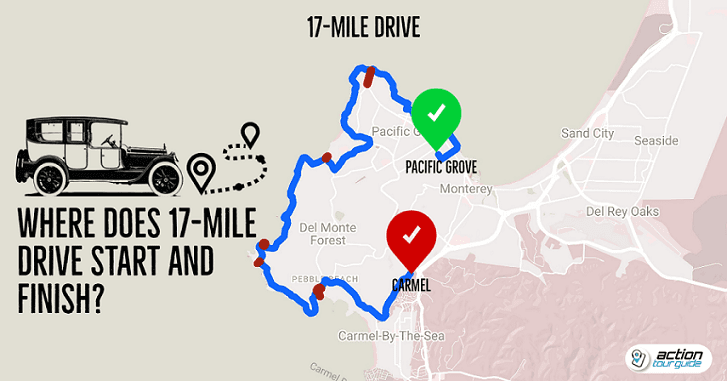 If you enter through the PCH entrance, you won't see much of interest until you reach Spanish Bay, one of the most popular stops along the drive. That's why we recommend the Pacific Grove entrance since that takes you straight to the bay. However, even the less interesting portions of 17-Mile Drive are still gorgeous, so there's really no wrong answer. If you're looking to get a little extra scenic driving time in, you may as well start from the Pacific Coast Highway.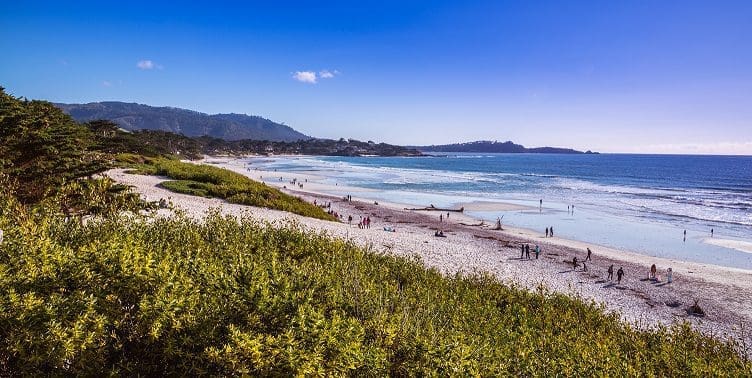 Ending Point of 17-Mile Drive
The Carmel entrance to 17-Mile Drive is right next to the Lodge at Pebble Beach and the famous golf course attached to it. You can hit all the same stops if you start in Carmel, just in reverse order, although we prefer to end there because the exit will take you right into downtown Carmel, one of the most charming small towns in the Monterey area.
If you'd like to see the drive for yourself and you want to make sure you're reaching all the best stops, we recommend taking our own Scenic 17-Mile Self-Guided Driving Tour, available through the Action Tour Guide app on iOS and Android devices.