The most photographed tree in the world is the Lone Cypress, which stands alone on a rock right on the coast in Pebble Beach, CA. The tree is believed to have been seeded around 1750, making it over 250 years old. Its location on a rocky outcropping has made it a symbol of resilience and rugged natural beauty for the people of the Monterey Peninsula. Over two centuries of wind and ocean spray has given the Lone Cypress a weatherbeaten appearance, but it continues to stand strong, even after losing a limb in a 2019 storm. The tree is also famous as the logo of the Pebble Beach gated community and golf course, making it one of the most recognizable trees in the world.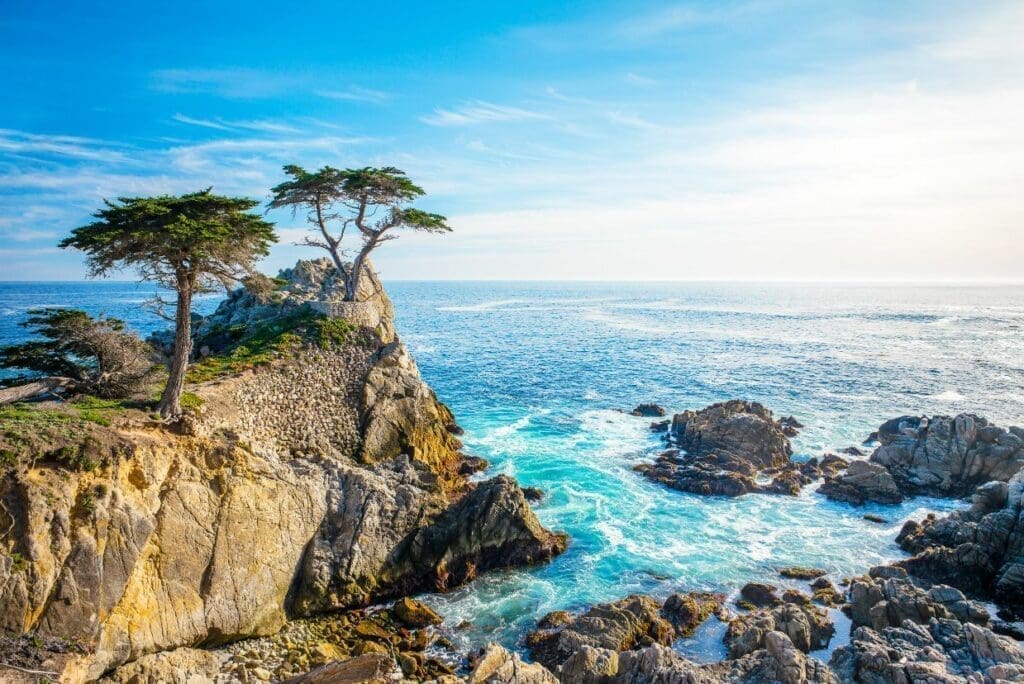 The Lone Cypress is one of the most popular stops on any 17-Mile Drive tour, which runs all the way through Pebble Beach along the coast. Amateur and professional photographers from all over the world stop here to take a shot of the tree, although be warned – the resort holds a copyright on a drawing of the Long Cypress which they insist also means they have the rights to all commercial images of the tree. How far the copyright stretches is still uncertain, but we can't in good conscience recommend getting into a legal battle with a wealthy investment company during your vacation to the California coast.
The Lone Cypress is one of the many stops on our Scenic 17-Mile Self-Guided Driving Tour, available through the Action Tour Guide app on both iOS and Android devices. If you're planning on taking a trip to Pebble Beach and you want to make sure you don't miss out on anything interesting, we highly recommend giving the tour a try – we think you'll be glad you did!