The fastest way to drive from Los Angeles to San Francisco, or vice versa, is by taking I-5 through the center of the state. However, since the Inland Empire doesn't exactly make for the most interesting travel setting, taking the Pacific Coast Highway provides a much more scenic alternative that runs through some of the most beautiful sections of the state. Officially called State Route 1 but referred to locally as the PCH, this twisting highway runs directly alongside the coastline for nearly the full length of the state. If you're taking the Pacific Coast Highway, stops are absolutely a must, since the drive features some of the most interesting spots on the west coast.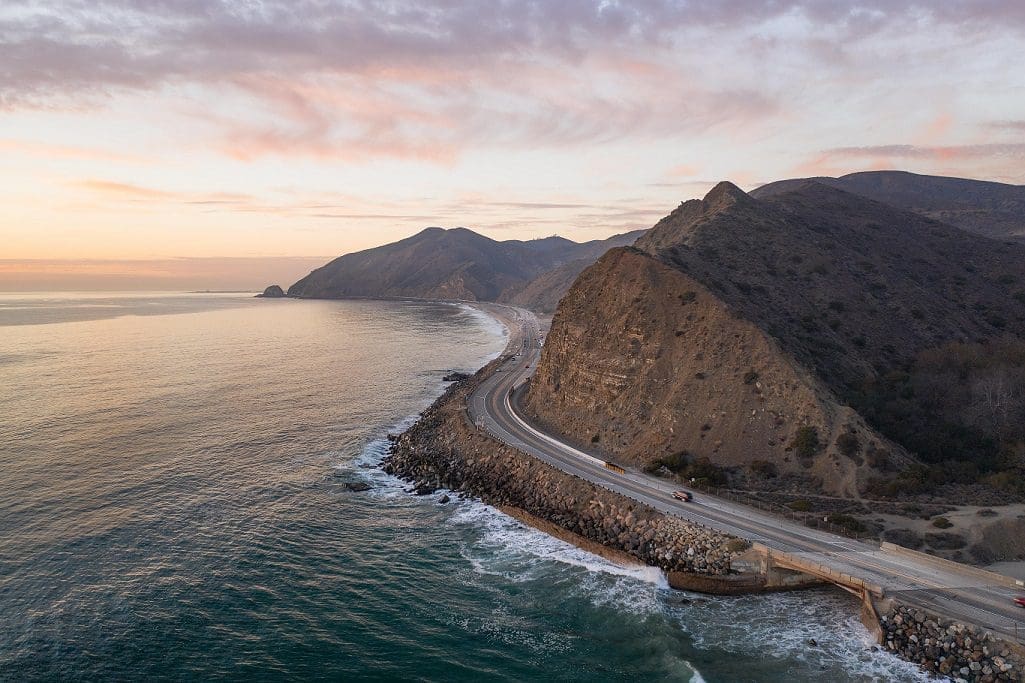 The section of the Pacific Coast Highway between Los Angeles and San Francisco is regarded as the most scenic stretch of road in the whole state. Pay special attention when you pass through San Luis Obispo coming from the south or Monterey coming from the north because the area between those two cities is one of the most gorgeous in the entire world. Big Sur, as this region is called, sits comfortably between the ocean to the west and the Santa Lucia Mountains to the east. It's one of the few largely undeveloped areas along the coast and features some jaw-dropping views around every twist and turn of the road. We highly recommend taking your time in Big Sur – you'll be glad you did.
If you want the inside scoop on the most interesting stops between San Francisco and Los Angeles, Action Tour Guide offers a Pacific Coast Highway Self Driving Tour. The tour features over 150 stops along the way, including Monterey, Carmel-by-the-Sea, Big Sur, and the beaches at Malibu and Santa Monica before ending at the famous Santa Monica Pier.