The best way to handle a Martha's Vineyard tour will depend on what you want to see and how long you have. If you have two or three days on the island, then you can really take your time and see everything it has to offer, but if you're just taking a day trip, then you should probably take a guided tour or find a guide online. Martha's Vineyard is pretty small, but there's still quite a bit to see, so you'll most likely want to plan out your visit before you arrive unless you plan on spending a while relaxing there.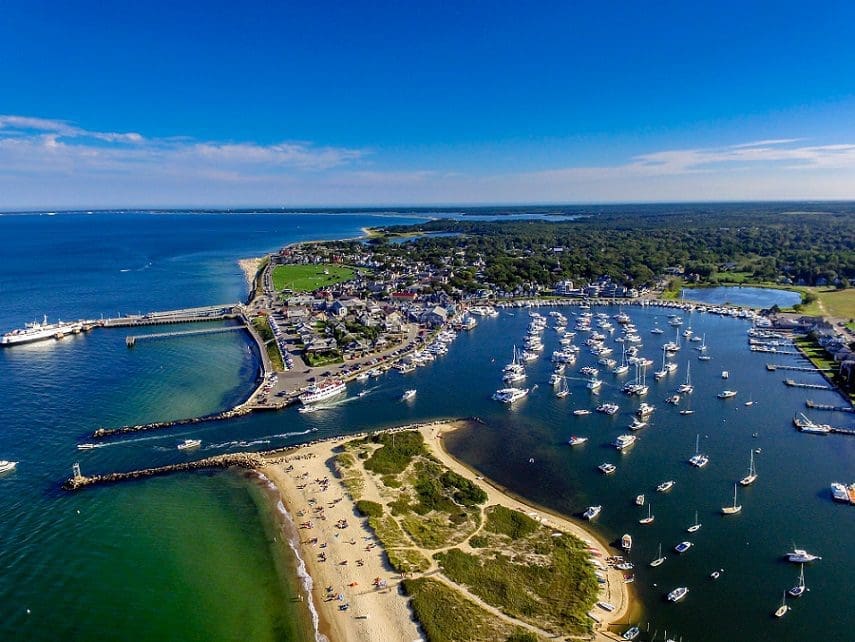 If you're only in Martha's Vineyard for a day and you want to make the most of it, then we recommend starting out in Edgartown. It's the largest town on the island and has a great downtown area with plenty of shopping while also maintaining the charm that the rest of the island has. You'll also be in close proximity to the Edgartown Lighthouse and South Beach, one of the nicest beaches on Martha's Vineyard. If you have your own car, then we'd also recommend heading out to Aquinnah as well. There you can see the Gay Head Lighthouse, Aquinnah Beach, and the island's famous seaside cliffs.
If you want to make the most of your trip but don't want to have to figure out your own itinerary, you can just follow our Martha's Vineyard Self-Guided Driving Tour. The tour features plenty of information on the history of the island. You're also free to travel at your own pace so you can edit the tour to fit your schedule, whether you're on the island for a single day or a full week.
Essential Travel Guide: