Tour Details



Type


Driving / Walking



Duration


24 - 48 Hours



Audio Stories


150



Deep Dives


100
Welcome to the Massachusetts Self-Guided Tours Bundle
This comprehensive bundle includes the popular tours of Boston along with some of the best 'things to do' in and around Massachusetts. Get the bundle and save 33% from buying the individual tours! All tours work offline and have lifetime validity. Here's a list of all the tours in the bundle:
Boston Freedom Trail (Walking)
Harvard Square (Walking)
Boston Ghost (Walking)
Salem Witch Trials (Walking)
Boston Harborwalk (Walking)
Plymouth (Walking)
Cape Cod & Provincetown (Driving)
Cape Ann (Driving)
Battle of Lexington (Driving)
Martha's Vineyard (Driving)
Boston Freedom Trail Tour
Walk in the footsteps of Revolutionary War heroes, discover the story of Paul Revere's Midnight Ride, and relive the fight for American Independence with a self-guided tour of the Boston Freedom Trail! Journey back in time to historic Boston in George Washington, Paul Revere, Samuel Adams, and their revolutionary collaborators. On the Boston Freedom Trail self-guided tour, you will learn about everything from Boston Common (the heart of colonial Boston) to Bunker Hill (site of the first Revolutionary War battle) — and everything in between! This is one of our bestselling tours on TripAdvisor, Expedia, and Viator.
Harvard Square Tour
Visit the heart of Harvard University's campus in Cambridge: Harvard Square! This Harvard tour covers must-see campus sights like the John Harvard Statue, Widener Library, and former dorms of famous alumni like Bill Gates, Mark Zuckerberg, Natalie Portman, and more. Explore Harvard's history, legacy, and fame in full.
Boston Tea Party Tour
Immerse yourself in the stories of the American Revolution, Boston Tea Party, and Sons of Liberty as you stroll along Boston's scenic Harborwalk! Unearth tales of rebellion, sabotage, and intrigue surrounding the Founding Fathers. Discover the Boston Harborwalk tour's historical and storied past while enjoying its beautiful views between South Station and Long Wharf!
Battle of Lexington and Concord Tour
Discover the thrilling events behind the "shot heard 'round the world" with this self-guided driving tour through Lexington and Concord. Follow the path of the very first battle of the American Revolutionary War, from a shootout in the town square to a life-or-death struggle on a narrow bridge. Step back in time and witness the courage and ferocity of the minutemen who took on the most significant military power in the world on the Battle of Lexington and Concord tour.
Martha's Vineyard  Tour
Get ready to visit one of the most incredible vacation spots in the USA, a favorite among celebrities and even presidents! Martha's Vineyard is home to stunning beaches and coastline, picturesque little towns, and plenty of fun—but this tour will also dig beneath the beautiful surface and into the island's surprising history. Learn about the Wampanoag, the origin of the Vineyard's famous "gingerbread houses," and the lost language invented by the island's residents!
Salem Witch Trials Tour
The quaint and picturesque town of Salem hides a seriously dark history. Over 300 years ago, this was the infamous Salem Witch Trials site, where innocent townspeople were ruthlessly killed for being "witches." Explore the city's grim past and present with this self-guided, GPS-enabled, and professionally-narrated Salem Witch Trials tour. Visit the poignant sites that still stand as a testament to Salem's history.
Cape Cod Scenic Tour
Explore all that Cape Cod offers, from quintessential lighthouses to sandy beaches, with this self-guided driving tour! As you drive on your Cape Cod scenic tour, see and learn about the Cape's maritime traditions, Pilgrim and tribal history, and miles of beautiful beaches. The tour begins at the Cape Cod Visitor Center in Barnstable and ends at the historic Pilgrim First Landing Park in Provincetown. Along the way, you'll visit Nauset Lighthouse (the unofficial icon of the Cape), First Encounter Beach (which the Pilgrims explored), Marconi Station (site of transatlantic cables), and more!
Plymouth Walking Tour
Take a day trip to Plymouth from Boston to visit the place where ​the Pilgrims landed! As one of the earliest English settlements in North America, Plymouth is an essential stop for any history lover. Get to know the Pilgrims, the Wampanoag who helped them, and learn what life was like in the New World. Plus, visit famous artifacts like Plymouth Rock and a replica of the Mayflower! Whether you want to dive deeper into American history, or simply want to stroll through a picturesque coastal town, a Plymouth walking tour is a must-do.
Cape Ann Tour
Discover Cape Ann with a self-guided drive along the scenic waterfront! Enjoy the vistas, beaches, and natural beauty of this quintessential New England coastline at your own pace. Visit the famous Fisherman's Memorial, beautiful Beauport, and the scenic Harborwalk, all while diving into the stories of Massachusetts of days past. The roundtrip tour through Gloucester and Rockport also visits Fort Point, Eastern Point Lighthouse, Bearskin Neck, Halibut Point State Park, and more.
Boston Ghost Tour
Welcome to the Boston ghost tour, home of the American Revolution, site of the Tea Party, and a hotspot for ghosts? That's right — this historic city is full of dark graveyards, spooky sightings, and haunted houses.
Tour Starting Points
Boston Freedom Trail: 139 Tremont St, Boston, MA 02111, USA
Harborwalk: South Station, 700 Atlantic Ave, Boston, MA 02110
Harvard Yard: Johnston Gate, 1465 Massachusetts Ave, Cambridge, MA 02138
Lexington: North Bridge Visitor Center, 174 Liberty St, Concord, MA 01742, USA 
Martha's Vineyard: Steamship Authority Vineyard Haven Terminal, 1 Water St, Vineyard Haven, MA 02568
Salem: New Liberty St, Salem, MA 01970
Cape Cod: Cape Cod Visitor Center, Barnstable, MA 02630, USA
Plymouth Tour: 130 Water St, Plymouth, MA 02360, USA
Cape Ann: Glouchester Visitor Center at Stage Fort Park, 24 Hough Ave, Gloucester, MA 01930
Boston Ghost: Masonic Building, 186 Tremont St, Boston, MA 02116, USA
Preview The Tour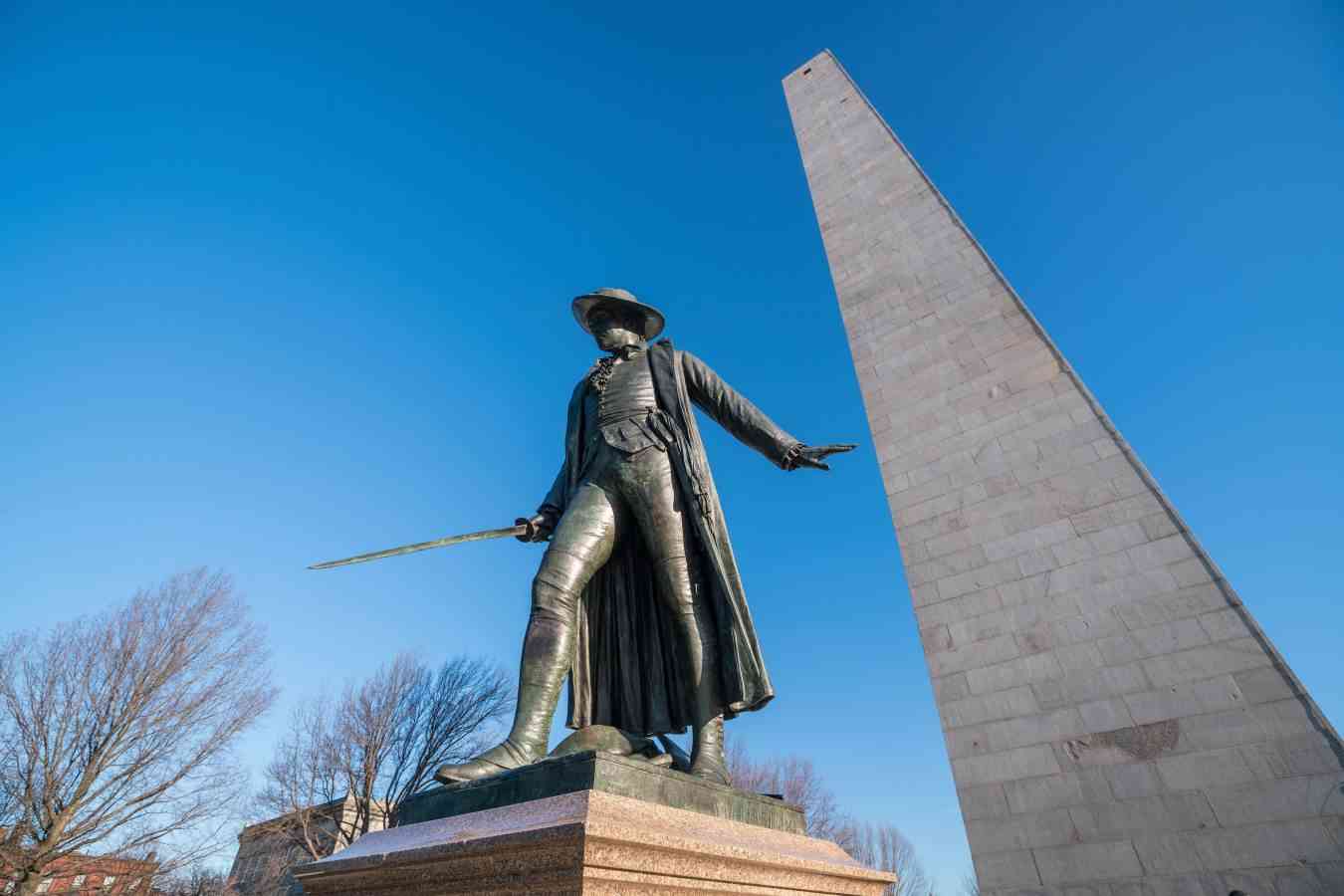 Freedom Trail - Bunker Hill Monument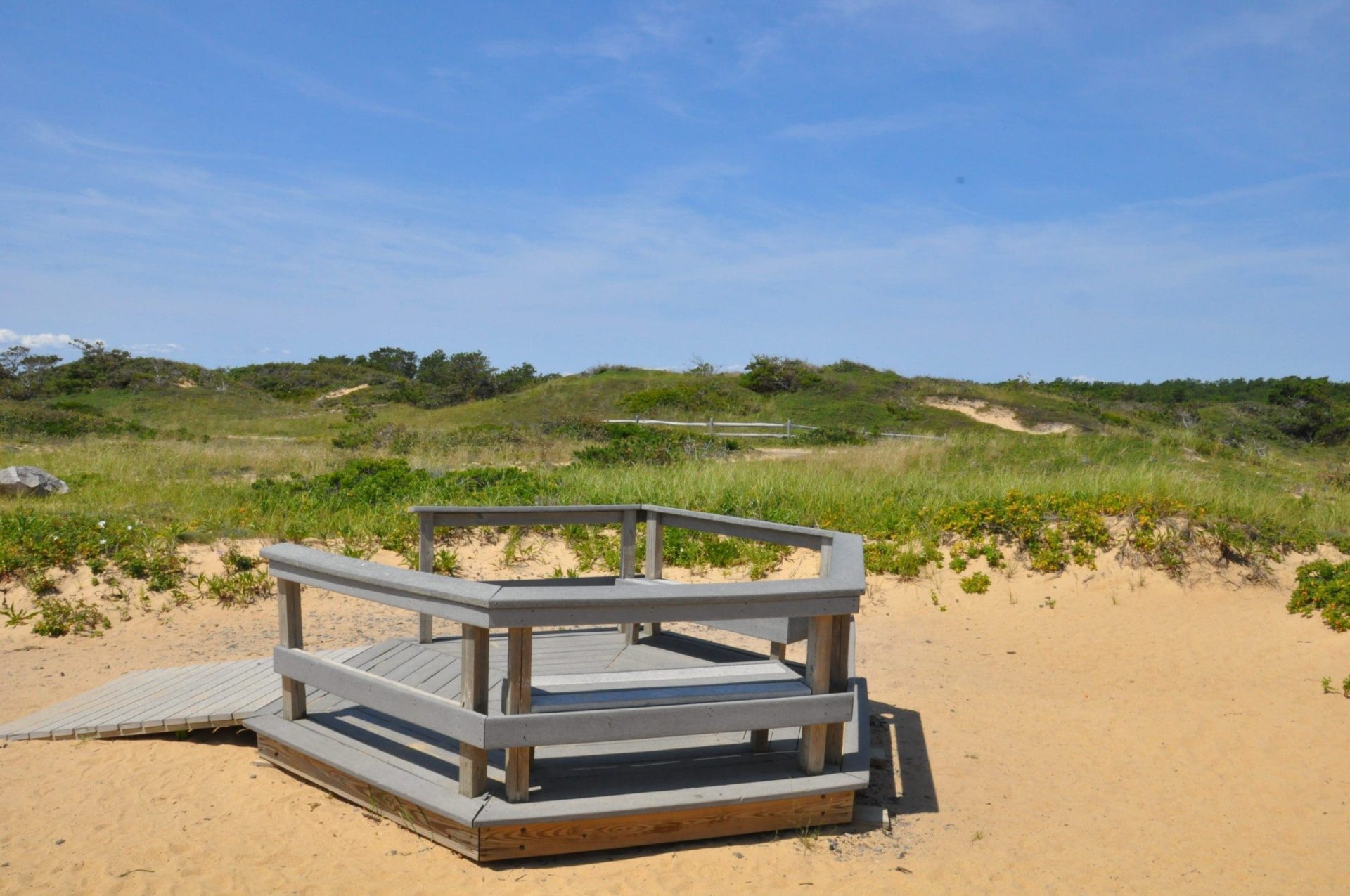 Cape Cod - Marconi Station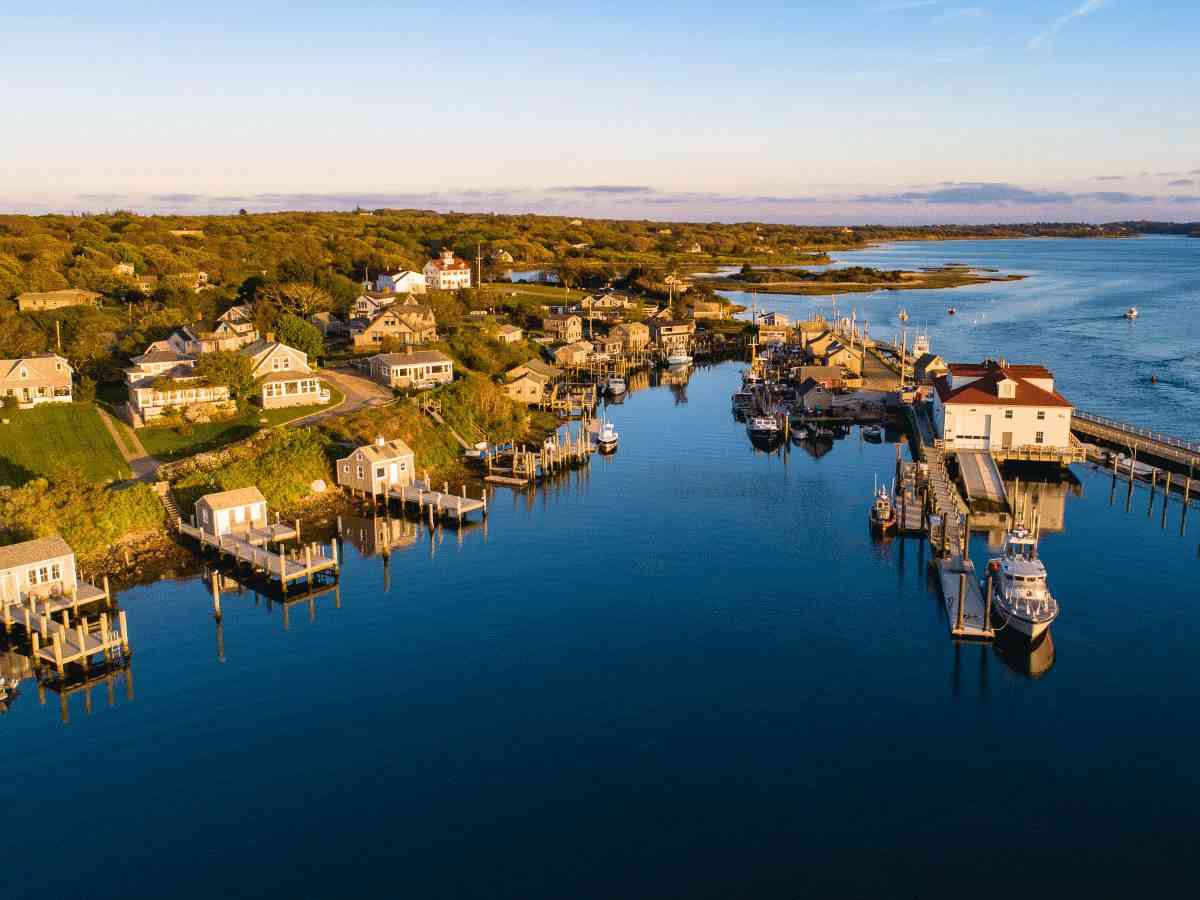 How Big is Martha's Vineyard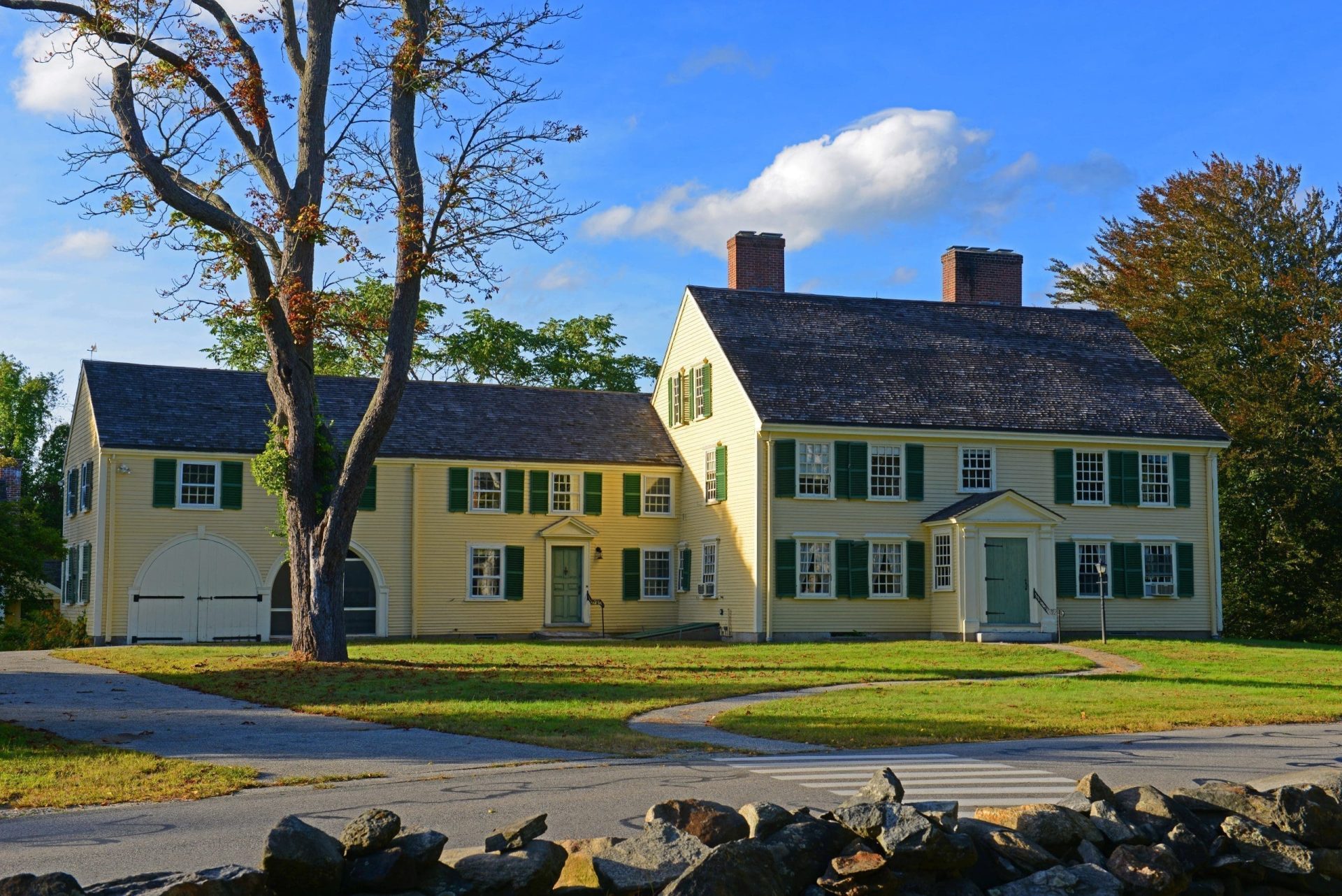 Lexington - Buttrick Home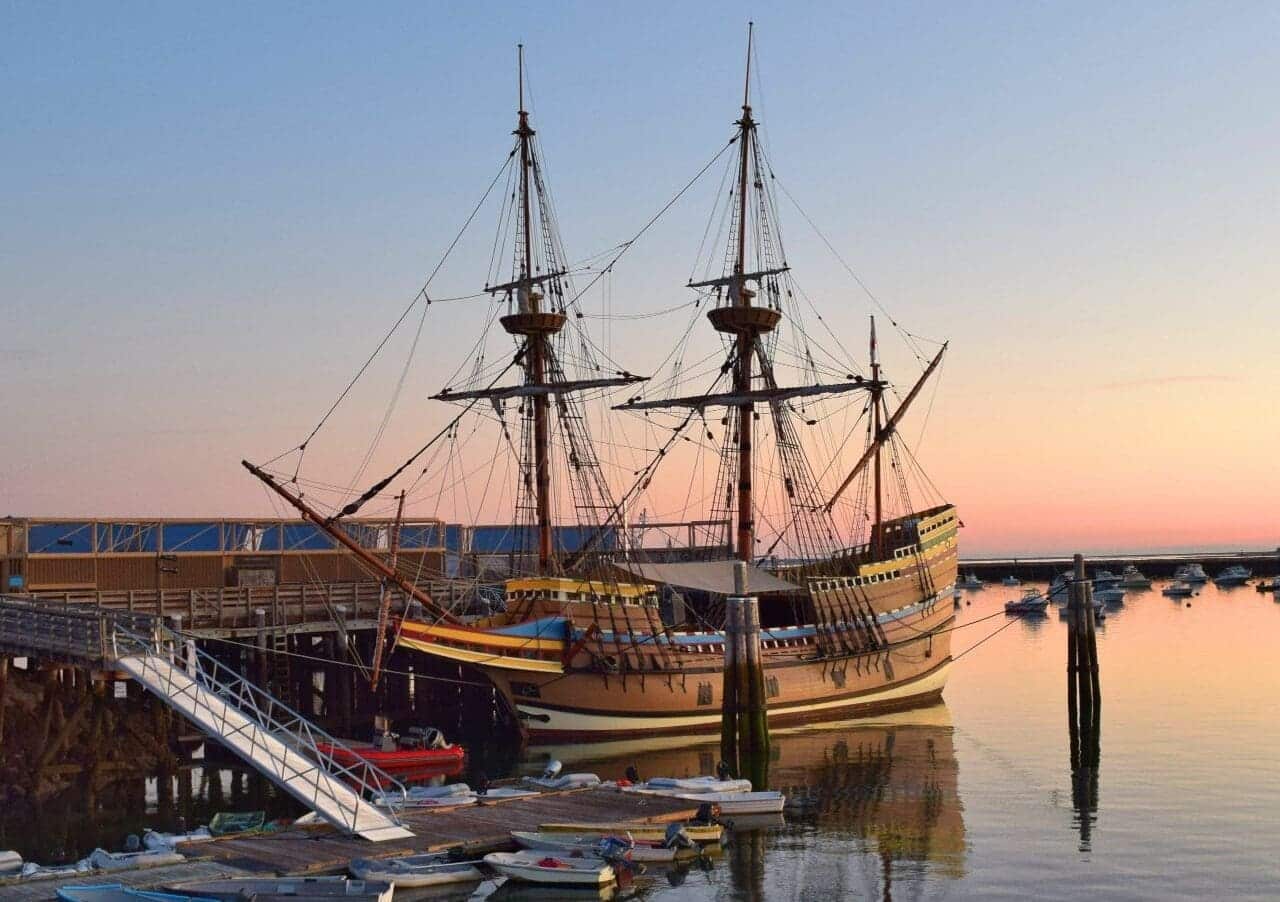 Plymouth - Mayflower II
Additional Info
What do we do?
Simply put, Action Tour Guide is an audio guide, map, and tour book – all in one app! We are a GPS-enabled app-based tour that narrates information based on your location right on your phone. You can experience our driving and walking tours at your own pace and literally at any time of the day! 
Lifetime Validity
​Changing travel date? No worries! All individual tours come with lifetime validity. 
No Network Needed
The tour works offline which means you do not need your phone network to enjoy the tour. However, we do suggest you download the tour at your home, hotel, visitor center, etc before you head out for a completely immersive experience.
Not an Entry Ticket
This is not an entry ticket.