The island itself is pretty small, so you can definitely take a Martha's Vineyard tour in a single day. However, you should be prepared to do a lot of driving if you want to make the most of your day trip to the island. Even though it's not very big, there's still plenty to see and you don't want to miss out on anything Martha's Vineyard has to offer.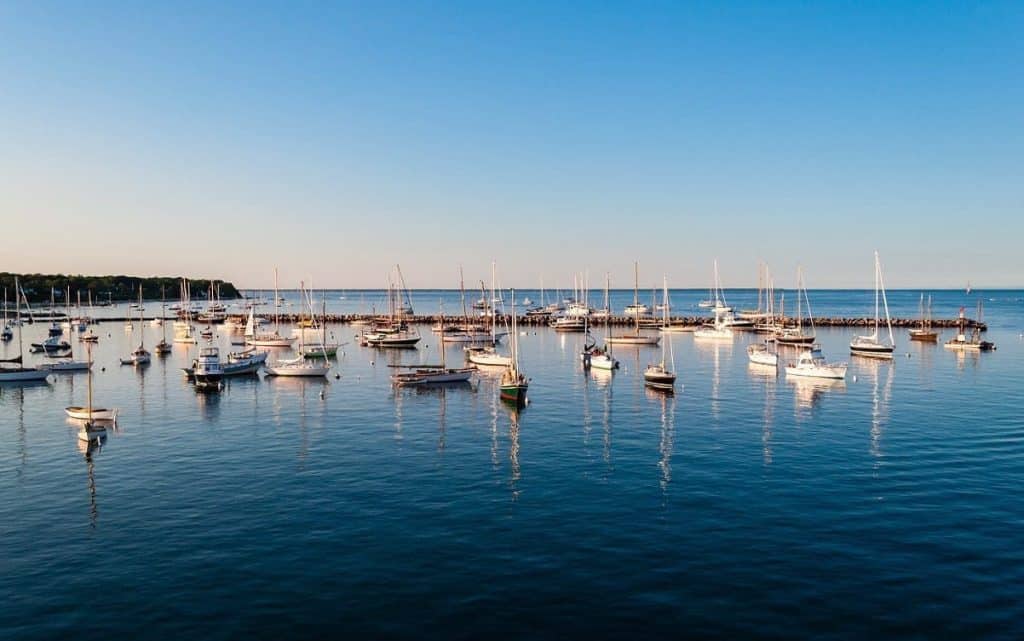 The ferry typically drops you off at Vineyard Haven, a small village that gives you a glimpse of the rustic charm the rest of the island holds. The Old School House Museum located on Main Street dates back to the 1820s and is a must-see for history buffs. When you leave Vineyard Haven, keep an eye out for the twin lighthouses on East Chop and West Chop.
We recommend taking Beach Road towards Edgartown, the largest town on the island. Before you get there, however, make sure you stop at Oak Bluffs. This small village has plenty of shopping available, but the real attraction is the Flying Horses Carousel, the oldest continually operated carousel in the United States.
When you reach Edgartown, make sure you take some time to wander along the picturesque streets lined with old sea captains' houses. At one time, Martha's Vineyard was a central spot in the whaling industry, and many of those captains lived in Edgartown.
Finally, you can end your day trip out in Aquinnah, home of Gay Head Lighthouse, which has been in service for almost 250 years. Aquinnah was once a cultural center for the local Wampanoag people, and they still maintain some shops there. Aquinnah also features great views of the island's famous seaside cliffs.
To make the most of your trip, we recommend following our Martha's Vineyard Self-Guided Driving Tour.
Essential Travel Guide: