The Battle of Gettysburg was the most costly of the American Civil War, with an estimated 50,000 casualties, so it's no wonder that there are so many Gettysburg ghost tours out there. The battlefield has earned a reputation as one of the most haunted places in the country, so there's plenty to see if you're looking for something a little supernatural on your next visit to Pennsylvania. Whether you believe it's haunted by the memories of all those deaths or their actual spirits, it's hard to deny that the energy in Gettysburg can be downright eerie at times.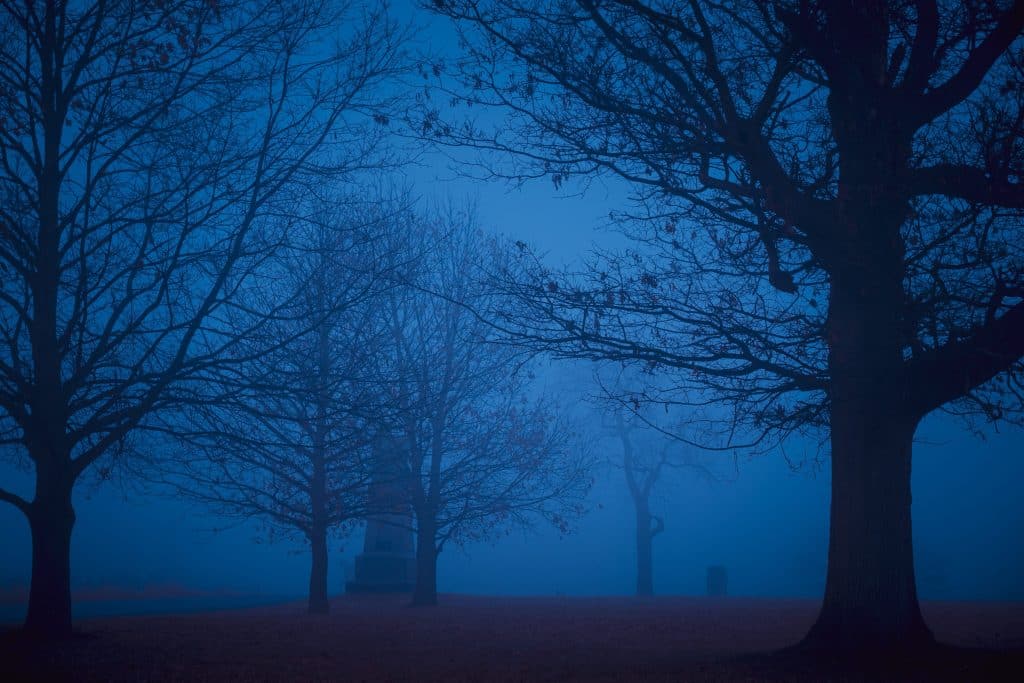 One of the most popular haunted sites in Gettysburg is the Jennie Wade House, situated near the battlefield. While around 50,000 soldiers died during the three-day engagement, 20-year-old Jennie was the sole confirmed civilian casualty, killed when a stray bullet penetrated the house and struck her in the back, piercing her heart. To this day, witnesses report seeing Jennie walking through the house late at night, even after it was turned into a museum. The spirit of Jennie Wade is one of the most well-recorded supernatural entities in the area, having been captured in photographs, videos, and EVP recordings. However, Jennie is only the tip of the iceberg when it comes to Civil War ghosts.
If you're interested in seeing some of the haunted places yourself, Action Tour Guide offers a Ghosts of the Gettysburg Battlefield Self-Guided Driving Tour, narrated by Ghosts of Gettysburg author Mark Nesbitt. The tour covers Jennie Wade, Schmucker Hall, the grave of John Reynolds, and other reportedly haunted places.
If you like that tour and you're interested in trying out some others, we also offer Action+, a yearly subscription that grants you access to every one of our 100+ US-based audio tours, including all six of our Gettysburg tours.