The best Gettysburg ghost tour for you will depend on what kind of experience you're looking for, although we happen to think our own tour ranks pretty highly. A collaboration between Action Tour Guide and supernatural expert Mark Nesbitt, our Ghosts of the Gettysburg Battlefield Self-Guided Driving Tour features nearly 50 audio stops throughout the area, covering reported hauntings in Seminary Ridge, Little Round Top, the Eisenhower Farm, and plenty more. The self-guided nature of this tour allows you to set your own pace and take as much time as you want at each stop, or even jump ahead to any ghosts that seem particularly interesting. At $14.99 for the whole family, we can also boast the least expensive tour on any list of recommendations.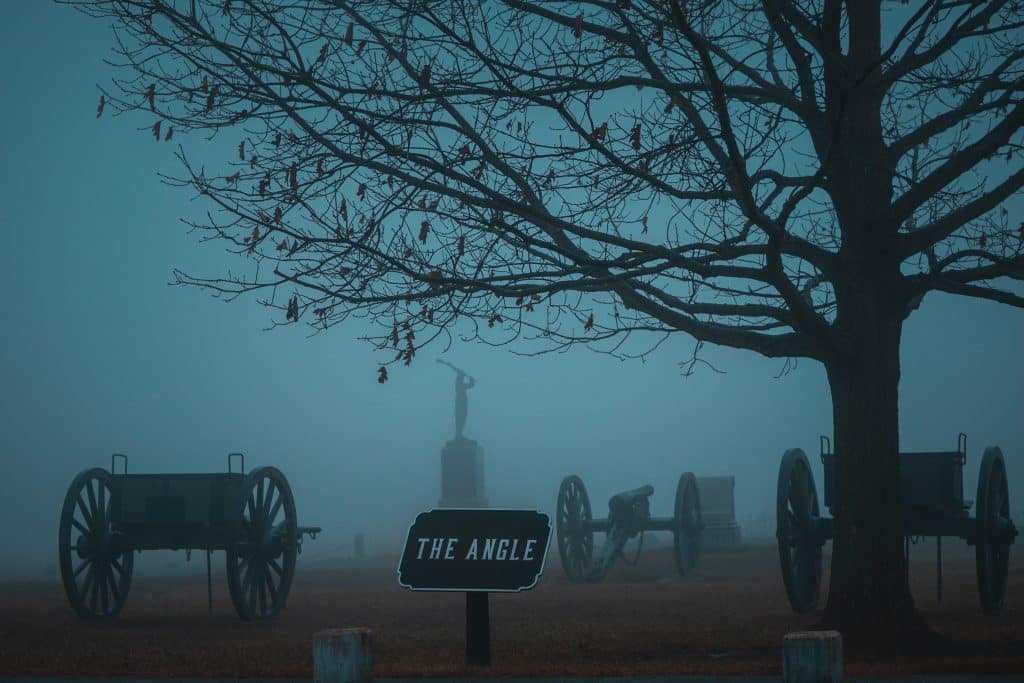 If you're interested in a more traditional guided tour experience, there are plenty of other options available at Gettysburg. The Battle of Gettysburg left deep wounds in this area that have yet to heal and has therefore been the basis of countless reported sightings of ghosts and other supernatural events. A cottage industry of Gettysburg ghost tours has grown around the site of the battle, some covering the entire area and some focusing on particular haunted sites like the Jennie Wade House, home of the three-day battle's only recorded civilian casualty as well as one of the most well-recorded supernatural phenomena in the area.
If you take our self-guided Ghosts of Gettysburg tour and find yourself looking for more along the same lines, we also offer Action+, a yearly subscription that grants you access to all 85+ of our US-based audio tours. That includes all six of our tours in Gettysburg and Antietam, giving you a more in-depth look at every aspect of the battle, from Seminary Ridge to Devil's Den.