Maui's beach parks feature plenty of beautiful waterfalls, some easier to get to than others. Twin Falls is one of the easiest ones to access, only a short hike away from the road. It's one of the first stops on the Road to Hana, the island's most famous scenic drive. The name "Twin Falls" is derived from the way the falls split into two different streams just above the entrance to a cave, creating a unique sight. Waikamoi Falls is another easily accessible waterfall, located only a few steps from the road. Waikamoi actually has two waterfalls, one above the other. The first fall ends in a comfortable swimming pool, while the higher one has places to sit and relax as the water cascades around you.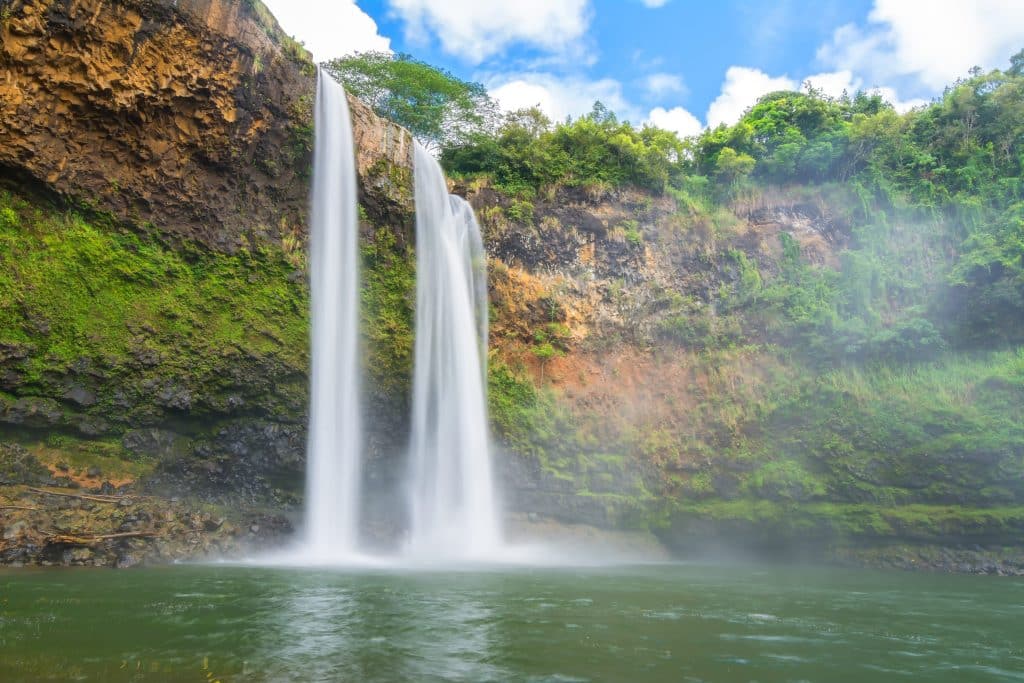 If you're willing to hike a little further, we highly recommend seeing Waimoku Falls, another stop on the Road to Hana. The falls themselves are some of the most beautiful in Maui and stand over 400 feet high, while the hike takes you past some unique sights like a Banyan tree and a bamboo forest. Finally, if you want something more remote, Honokohau Falls is the tallest and most striking waterfall on the island. Featured prominently in the original Jurassic Park film, Honokohau is 1,100 feet tall and can only be reached by helicopter. If you're willing to pay for a chopper ride, we highly recommend seeing the falls.
When you take your next trip to Hawaii, we recommend taking our Maui Beach Parks Self-Guided Driving Tour to make sure you don't miss any places of interest during your visit. If you enjoy the audio tours and you're interested in more, we also offer Action+, a yearly subscription that grants access to all 100+ of our US tours, including six on the Hawaiian islands.