If you want to catch the best Maui sunrise on the island, we'd recommend heading to the summit of Haleakala about half an hour before sunrise begins. Of course, that time will vary based on when you're visiting, but sunrise on Maui will always be between 5 am and 7 am. Make sure to check the exact time the night before you plan on visiting Haleakala so you're sure you have the right time. Watching the sunrise from the summit is one of the most popular attractions on the island, so you should get there early to make sure you find a good spot with a full view of the sun.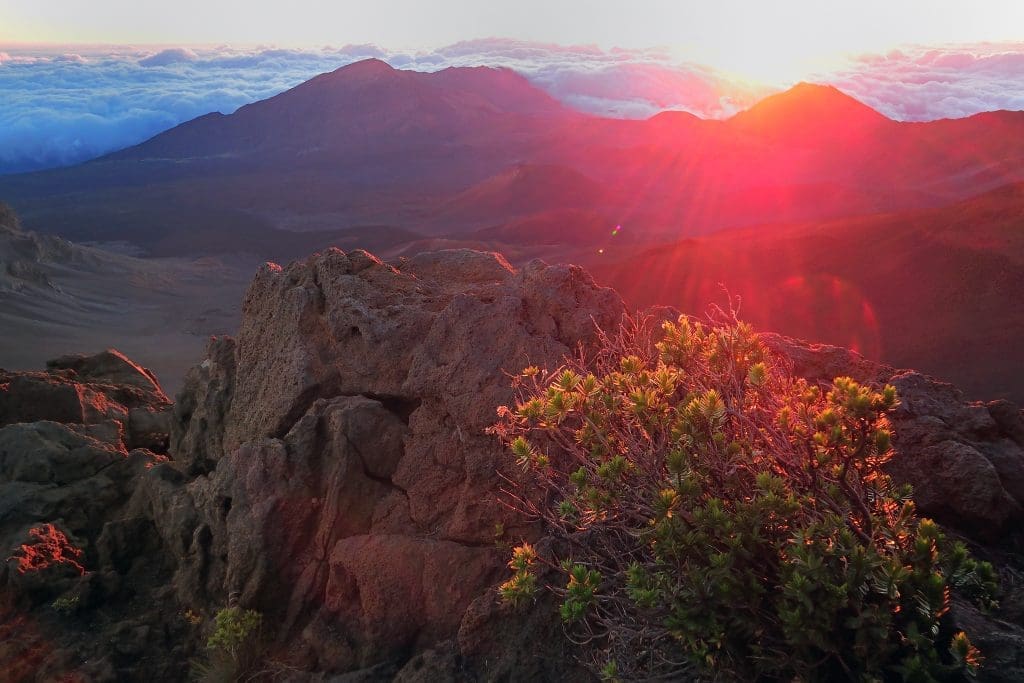 Be prepared for chilly temperatures on top of the volcano, even in the middle of summer. Until the sun actually starts rising, your best bet is to get comfortable under a blanket or two and wait. Make sure you dress in layers so you can start taking them off once the air warms up – you don't want to be stuck in a stifling winter jacket in the middle of a Hawaii summer, even if you are on top of a mountain. Once the sun rises, make sure you stick around for 15 to 20 minutes afterward so you can watch the rays gradually illuminate the crater underneath you, lighting it up with vibrant red and yellow colors. Sunrise on Haleakala is a photographer's dream, so bring your camera if you have one, and don't be afraid to take plenty of pictures.
To see some more of the best sunrises on the island, check out our Ultimate Self-Guided Maui Sunrise Driving Tour. Frequent travelers might also be interested in Action+, our yearly subscription that grants access to all 85+ of our US-based tours, including several in the Hawaiian islands.