If you take a look at all the islands of Hawaii, it can seem a little overwhelming, especially if you've never visited the state before. Let's start by narrowing things down – there are over 130 Hawaiian islands, but only eight major ones. Of the eight major islands, most visitors tend to spend their time on only four: Maui, O'ahu, Kaua'i, and the Big Island of Hawai'i. Sticking to the four main islands is a solid choice for a first-time tourist since you can get a wide range of experiences there.
Maui is probably the most "touristy" island and features the most resorts and luxury hotels. It's a little more upscale than the other three main islands, although it does have a wild side as well. If you just want to relax and get pampered in a tropical paradise, then you should start with a visit to Maui. When the time comes to interrupt the relaxation and see some natural beauty, we recommend taking the Road to Hana or checking out Haleakala National Park.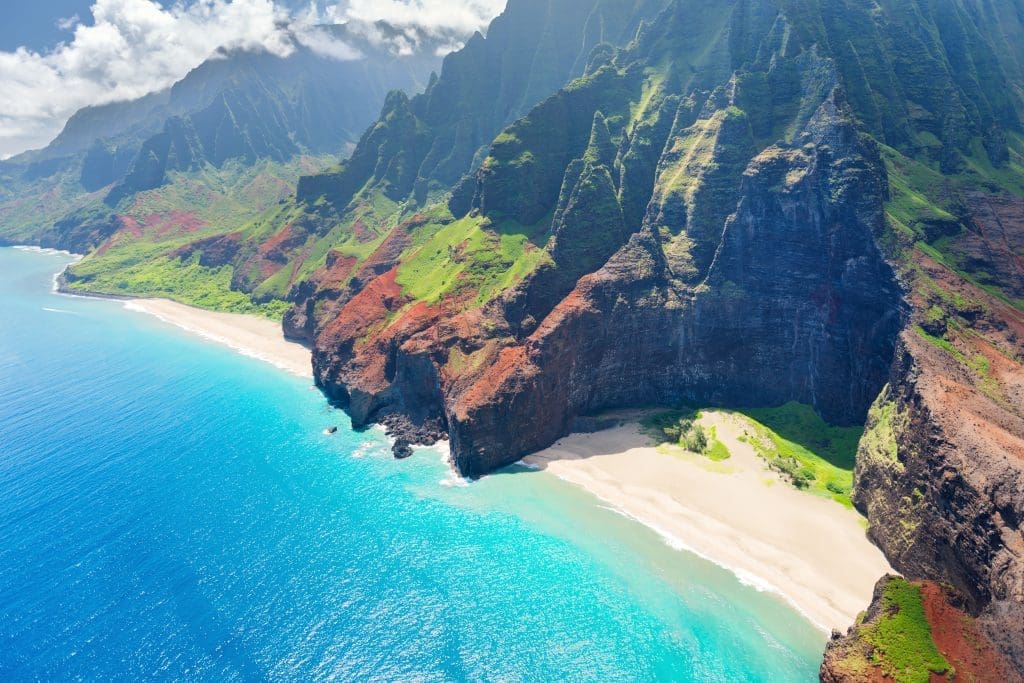 O'ahu is the most developed island and is home to the majority of Hawaii's residents. The capital city of Honolulu is a great place to hang out, shop, and experience the culture of the islands. When you do feel like getting away from the crowds, O'ahu's North Shore is much less developed and has fewer tourists.
Nature lovers should consider starting on Kaua'i, the most rural of the four main islands. Kaua'i is covered with untouched tropical forests and has plenty of hidden beaches and secret waterfalls to discover. If you'd rather avoid your fellow tourists and explore by yourself, Kaua'i is the island for you.
Hawai'i, usually referred to as the Big Island, has a little bit of everything. If you're not sure which of these islands suits you best, then you may as well start here and get a taste of everything Hawaii has to offer. While visiting, make the most of your trip with our All Hawaii Self-Guided Driving Tour Bundle, or check out Action+ for all 100+ of our US tours at a single price.