If you want to catch the Maui sunrise from the summit of Haleakala, you'll have to get up pretty early in the morning. It takes about three hours to make it to the top, give or take a half-hour depending on where on the island you start from. The volcano itself takes up around 75% of the island of Maui, so there's a good chance you'll actually be starting the drive from part way up the side. The entrance station to Haleakala National Park is about 7,000 feet above sea level and the summit is a little over 3,000 feet higher from there. It should take you about half an hour to drive from the entrance station to the visitor center by the summit, depending on the traffic.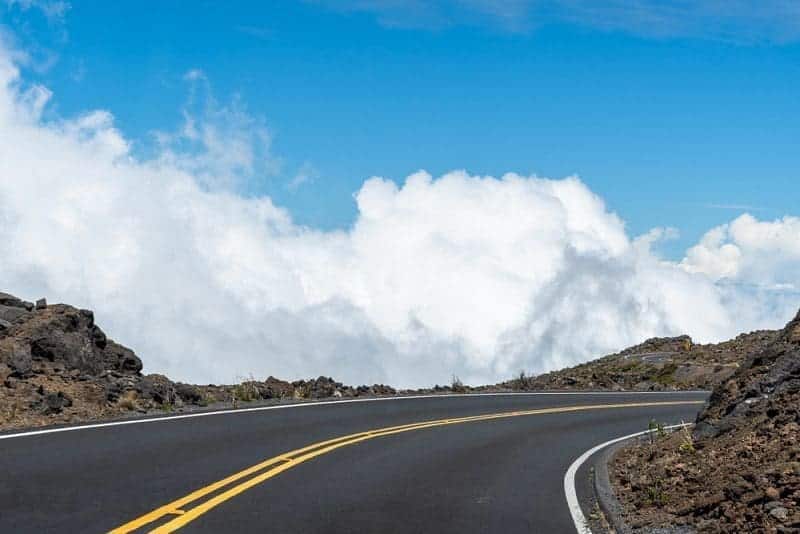 The road through the national park is fairly narrow and winding, so be prepared to slow down around corners. It's not for the faint of heart, although it's far from dangerous as long as you pay attention to the speed limit. Make sure you dress in layers, especially if you plan on reaching the summit while the sun is still down. As a general rule, the temperature lowers by about 3 degrees Fahrenheit for every 1,000 feet of elevation. That means the summit is about 9 degrees colder than the entrance station and around 30 degrees colder than the metropolitan area on the northwestern part of the island, so be prepared for potentially chilly temperatures. You should also bring plenty of snacks and water with you since there's not much to be found either in the park or on the road there – the same goes for gasoline, so make sure your car's tank is full.
Make the most of your trip to Haleakala with our Self-Guided Maui Sunrise Driving Tour. You might also be interested in Action+, a yearly subscription that grants access to all 99+ of our US tours.