If you've been planning a visit to the islands of Hawaii but you want to stick to a budget, you can save money by picking the right time to travel. The temperatures in Hawaii remain fairly mild throughout the year, so you can visit at pretty much any time and still have that tropical experience.
The cheapest time to visit the Hawaiian Islands is February or March. While you'll have to deal with some extra rain during these months, March especially, it's well worth it for the discounted price of airline tickets. If you find the right airline and make your purchase in advance, you can get a round trip ticket to Honolulu and back for as little as $200. The price of a stay at a hotel in Hawaii also drops once the holidays are over, bottoming out in February and March. Because those months are part of the off-season in Hawaii, you'll also experience fewer crowds during your stay, which is always a plus.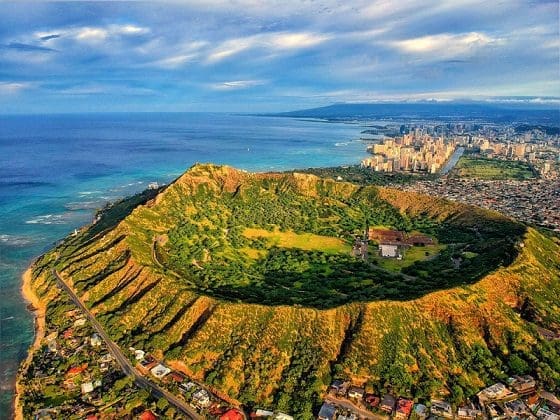 There's also still plenty to do when visiting in the off-season. February and March happen to fall right in the middle of whale-watching season in Hawaii, so you'll be able to spot humpback whales passing by Maui. If you visit in February, you can also catch the famous Waimea Cherry Blossom Heritage Festival. The only real downside of visiting during the late winter/early spring months is that the ocean is more wild, making surfing difficult in most places. However, you can still find places to surf on Sandy Beach or Makaha.

Whenever you decide to visit Hawaii, make the most of your trip with our All Hawaii Self-Guided Driving Tour Bundle. More prolific travelers might also be interested in Action+, a yearly subscription that grants you access to all 100+ of our US-based tours.