There are over 130 islands of Hawaii, so it would take forever to learn how long it takes to drive around each of them. However, most people tend to stick to the eight major islands in the archipelago on their trip. Here's how long it takes to drive around each one:
Hawai'i – Nicknamed the Big Island, Hawai'i is the largest island in the state and has a little something for everyone. It takes about six hours to drive all the way around the island without making any stops.
Maui – Maui is nicknamed the Valley Isle and takes about 10 to 12 hours to completely circumvent due to the rural nature of the island's eastern half. We recommend focusing on the Highway to Hana if you're visiting Maui.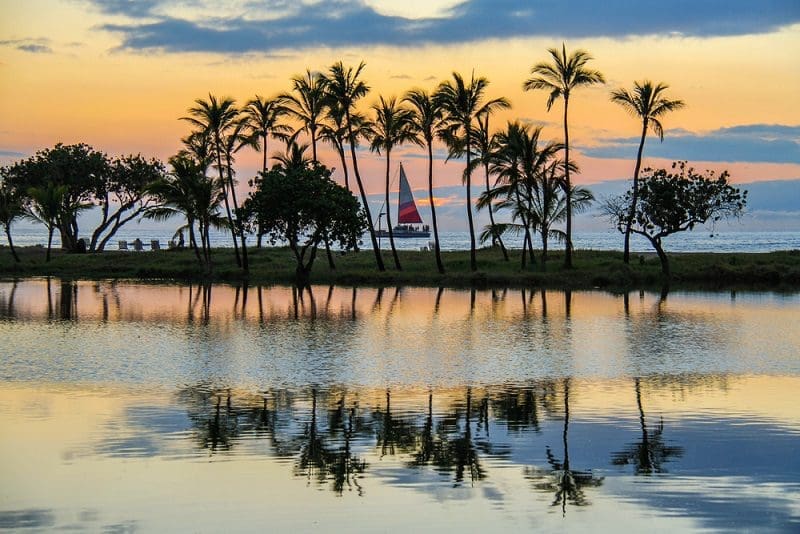 O'ahu – It takes about four to six hours to drive all the way around O'ahu, which is nicknamed the Gathering Place and is the most populated and urban of the Hawaiian Islands.
Kaua'i – Nicknamed the Garden Isle, Kaua'i is actually impossible to circumvent entirely by car. It's the most untamed and rural of the major islands, perfect for nature lovers.
Moloka'i – Moloka'i takes about three hours to drive around and is nicknamed the Friendly Isle despite being generally resistant to tourism.
Lana'i – Lana'i, nicknamed the Pineapple Island, takes quite a bit of time to drive around since only a small fraction of the island's roads are actually paved. Despite its small size, it can take several hours to travel anywhere if you're unfamiliar with the area.
Both Ni'ihau and Kaho'olawe, the last of the eight major Hawaiian Islands, are off-limits to visitors. If you'd like to make the most of your trip to the six accessible islands, check out our All Hawaii Self-Guided Driving Tour Bundle, or subscribe to Action+ to get all 100+ of our US tours for a single price.