The island of O'ahu is 597 square miles. That's a lot of ground to cover on an O'ahu tour! But as big as O'ahu is, it's not the largest island. The Big Island (Hawaii itself) is over 4000 square miles!
O'ahu may not be the largest island, but it DOES have the largest population. Two-thirds of all Hawaii residents live on O'ahu; the remaining one-third are split between all the rest of the islands!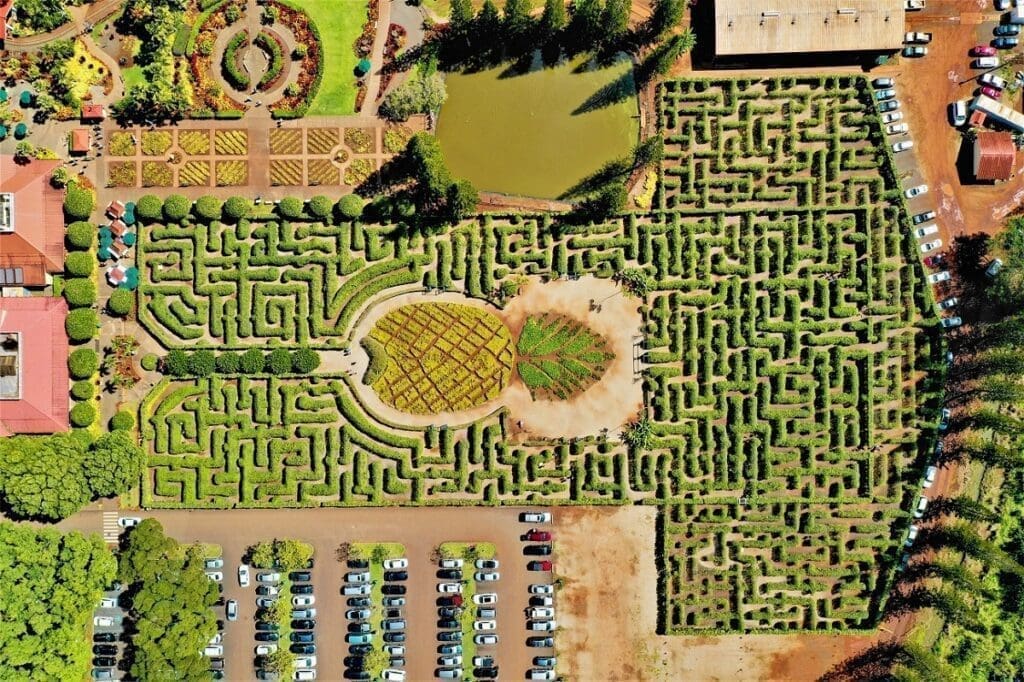 Why do so many people live on O'ahu?
It's home to Hawaii's capital city: Honolulu. Historically the city has been a bustling port: a central hub for commerce, tourism, and trade for all of Hawaii. Tons of famous people have been born and raised in Honolulu, including actress Bette Midler, musician Bruno Mars, and former president Barack Obama. 
Did you know that O'ahu used to be much bigger? Well…. 4 million years ago, that is. O'ahu was formed by 2 volcanoes: Mount Waianae and Mount Koolau. The flowing lava from these massive mountains converged and cooled. The resulting land mass was 20 to 50% larger than O'ahu's current surface area.
You can still see remnants of this volcanic activity today on an O'ahu tour: check out Pele's Chair, a formation in the shape of a giant throne, and China Walls, a "wall" made out of molten rock. And of course, there's the famous Diamond Head crater. This caldera is all that remains of a hundred-thousand-year-old explosion. There's no more active volcanoes on O'ahu, so no need to look for cover!
Conclusion
To see everything packed within O'ahu's borders, check out this O'ahu self-guided driving tour. From the top of the Diamond Head crater to the shore of Waikiki, you can see it all on this comprehensive route from your own vehicle. 
Essential Travel Guide: