Do I HAVE to choose? Both islands are incredible in totally unique ways! Let's look at what separates a Kauai tour from an O'ahu tour.
What is O'ahu like?
As home to the state capital Honolulu, O'ahu is the busiest of the islands. In fact, two-thirds of all Hawaiian residents live on this one island! Enjoy popular sites like Waikiki Beach, Diamond Head, Aloha Tower, and the Honolulu waterfront.
This tour also tells the history of King Kamehameha the Great, a Hawaiian monarch. The fascinating tale of his rise to power and eventual reign is worth a trip all by itself! On the O'ahu tour you'll even pass by Kamehameha's home: the breathtakingly beautiful Iolani Palace.
Why should I visit Kauai?
If O'ahu is the big city, then Kauai is the countryside. It's known as the "Garden Isle," and when you take a Kauai tour, you will see exactly why. Tropical wildflowers cover every inch of this magnificent island, from Poipu Beach to the jungles of Nā Pali Wilderness Park.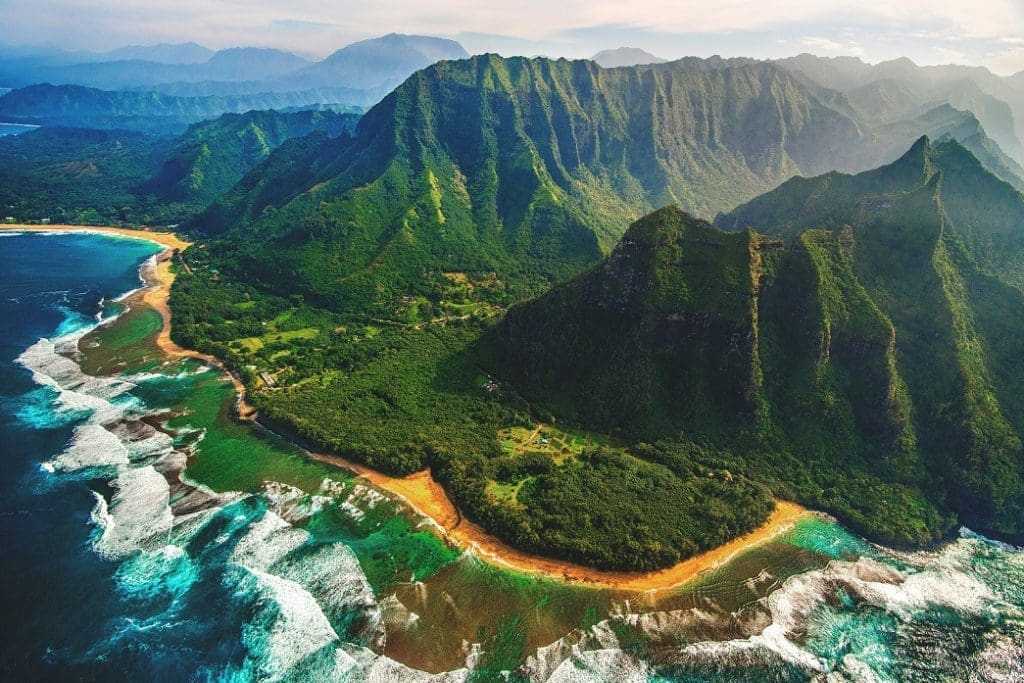 The crown jewel of Kauai is Waimea Canyon, the "Grand Canyon of the Pacific." Unlike the Grand Canyon in Arizona, this ravine is filled with lush greenery and plant life. This view has to be seen to be believed!
Kauai has its share of wacky stories to tell too. Learn about Rocky the celebrity monk seal, the arrival of 19th-century sugar barons, and… a failed Russian invasion of Hawaii? These are the tales you DIDN'T learn in history class!
How do I get between O'ahu and Kauai?
Hawaii knows that you're going to want to see both O'ahu and Kauai during your vacation. That's why Honolulu has multiple airline departures per hour specifically for interisland flights. You can be on a completely different island in less than half an hour!
How can I learn about both O'ahu and Kauai?
Download the Hawaiian Tours bundle! Each self-guided driving tour gives you turn-by-turn directions through both islands, hitting all the best sightseeing stops. The narration is triggered by GPS, which automatically detects landmarks in your area to tell you about them.
Essential Travel Guide: