While there are a few different ways to travel between the islands of Hawaii, the most common way is to just take a short flight from one island to another. Even though the islands are generally pretty close together – less than 10 miles apart in some cases – there aren't a ton of ferry or boat services connecting them. Your best bet is to plan your trip before you arrive and try to focus your activities on one or two islands. All of the main four islands – Maui, O'ahu, Kaua'i, and the Big Island – have more than enough to do to satisfy you and your family for the duration of your visit. When it comes to seeing Hawaii, we recommend a deep dive into one part instead of brief overviews of a few different parts.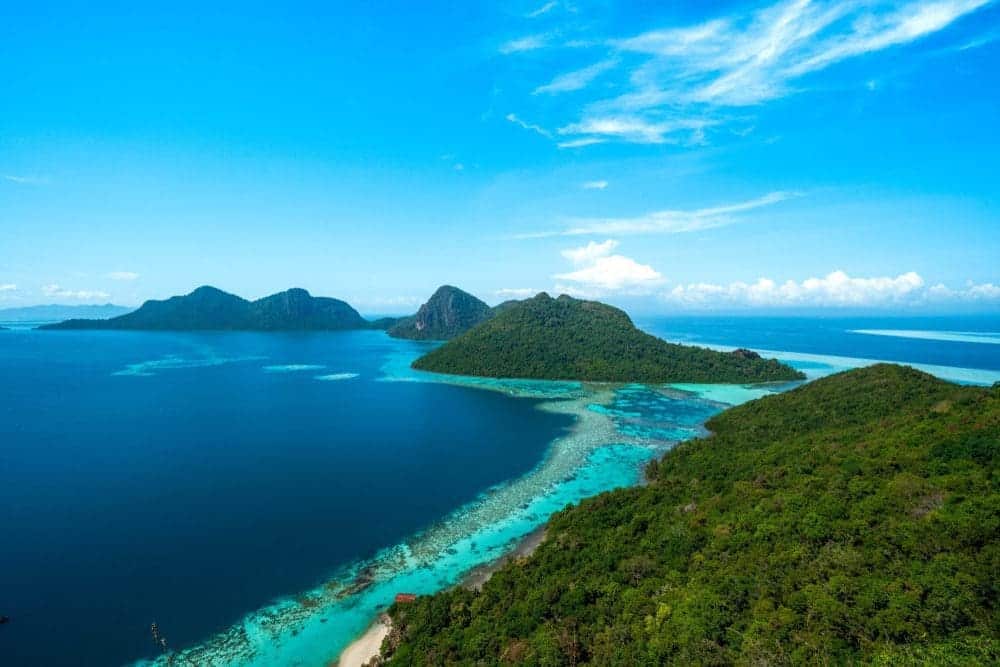 With that being said, you can certainly spend your time island hopping if you'd prefer. This can be an especially good time if you've visited the state before and know what you want to see. If you do want to travel between the islands, we'd recommend making O'ahu a home base of sorts. Honolulu International is the main airport for the state, so you can reach any of the other islands from there without a connecting flight. It typically takes no longer than 30 or 45 minutes to fly from O'ahu to any other island and the prices are fairly low. If you take Hawaiian Airlines, you can jump between any two islands for $45 a person, although it's worth checking the prices offered by Southwest as well.
If you plan on hopping between the islands, we highly recommend checking out our All Hawaii Self-Guided Driving Tours Bundle. More frequent travelers might also be interested in Action+, a yearly subscription that grants access to all 100+ of our US tours.
Essential Travel Guide: