The islands of Hawaii have their own distinctive food culture that reflects their long history of immigration and colonial settlement. Native Hawaiian cuisine was influenced first by European and American whalers and missionaries, and later by waves of immigration from Portugal, Puerto Rico, and East Asia. The result is a unique fusion cuisine that has stayed true to its Polynesian roots while borrowing liberally from maritime cultures around the world.
The most popular staple food in Hawaii is poke, a dish made of raw fish mixed with a wide variety of vegetables and seasonings. Traditional poke usually includes tuna or octopus as well as local crops like maui onions, candlenuts, and scallions. Modern poke, however, often includes ingredients borrowed from Asia, like soy sauce, wasabi, and chili pepper, or North America, like pickled jalapeño, cilantro, and even mayonnaise. Poke is a go-to for most Hawaiians, and you can't really leave the islands without at least trying it.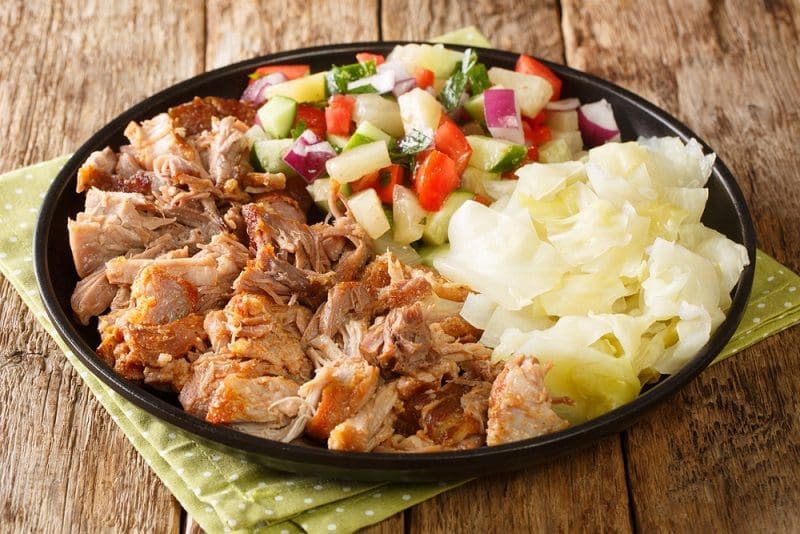 Another common staple is kalua pork, a smoked and shredded meat dish traditionally served during luaus and other feasts. Kalua pork is extremely simple, usually just requiring a pig and some sea salt, but the cooking process is what makes it unique. Cooking a kalua pig is an hours-long process that involves filling the pig with hot stones and leaving it in an underground oven covered with banana leaves. The result is meat that's tender, smoky, and uniquely Hawaiian.
Finally, no discussion of Hawaiian cuisine would be complete without mentioning dessert. Most popular Hawaiian desserts are borrowed from other cultures and modified to fit the tastes of the islands. The Hawaiian version of Portuguese malasada donuts, for example, are filled with guava, chocolate, or coconut pudding, while Hawaiian shaved ice is just a traditional American snow cone with unique island flavors like passionfruit or pineapple.
Make the most of your trip to Hawaii with our All Hawaii Self-Guided Driving Tours Bundle, or check out Action+, our yearly subscription that includes all 100+ of our US tours.
Essential travel Guide: