Modern fashion on the islands of Hawaii is mostly dictated by the weather, which is warm and humid year-round. Local women wear sandals, shorts, tank tops, or light dresses. Expect to spend plenty of time at the beach, so pack a swimsuit that you wouldn't mind wearing for much of the day – it's a lot easier to throw a cover-up over your swimsuit than fully changing before visiting a local restaurant or store. Sundresses are also very popular for being light, comfortable in humidity, and brightly colored. The sun in Hawaii can be pretty intense, so it's a good idea to wear a hat and sunglasses during the day so you don't burn your face. Bringing a rashguard is also a good idea since it blocks UV rays from the sun, keeps you warm in the water, and protects you from coral while you're in the ocean. Also, before you ask – yes, people in Hawaii really do wear those colorful aloha shirts.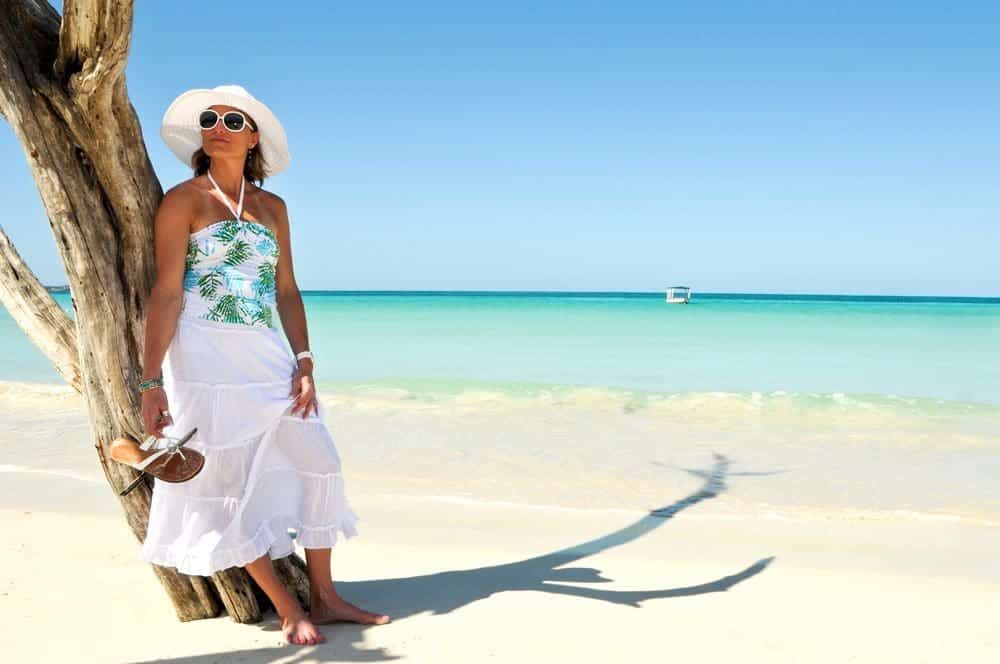 Traditionally, native Hawaiian women would wear wooden sandals and skirts made of kapa, which translates to "the beaten thing" in Hawaiian. Kapa makers would strip bark from mulberry plants, soak and ferment it, and then beat it into a soft and comfortable cloth. Both men and women would go topless back then, sometimes adding a kapa cape during the winter or when it rained. When European and American missionaries arrived in the 18th and 19th centuries, they brought prudish Christian dress codes with them. It was during this time that Hawaiian women began to wear muumuus, long loose dresses that hung from the shoulders almost like a robe. While muumuus are no longer worn casually in Hawaii, they continue to be popular as formalwear for ceremonies and weddings.
Make the most of your trip to Hawaii with our All Hawaii Self-Guided Driving Tours Bundle, or check out Action+ to gain access to all 100+ of our US tours for a single yearly price.
Essential Travel Guide: