Pacific Coast Highway views are unlike any other. It's unique that you can drive 656 miles down the coastline, and a must-do drive when you make it to California. The Pacific Coast Highway is an epic way to tour California. While there are so many pretty parts of this route, we had to name our favorites.
Golden Gate Bridge near San Francisco
The view of the Golden Gate Bridge from the highway is a stunning site to see. Before you drive across the bridge, pull off the highway to get some of the best views and see the best San Francisco sights of the area.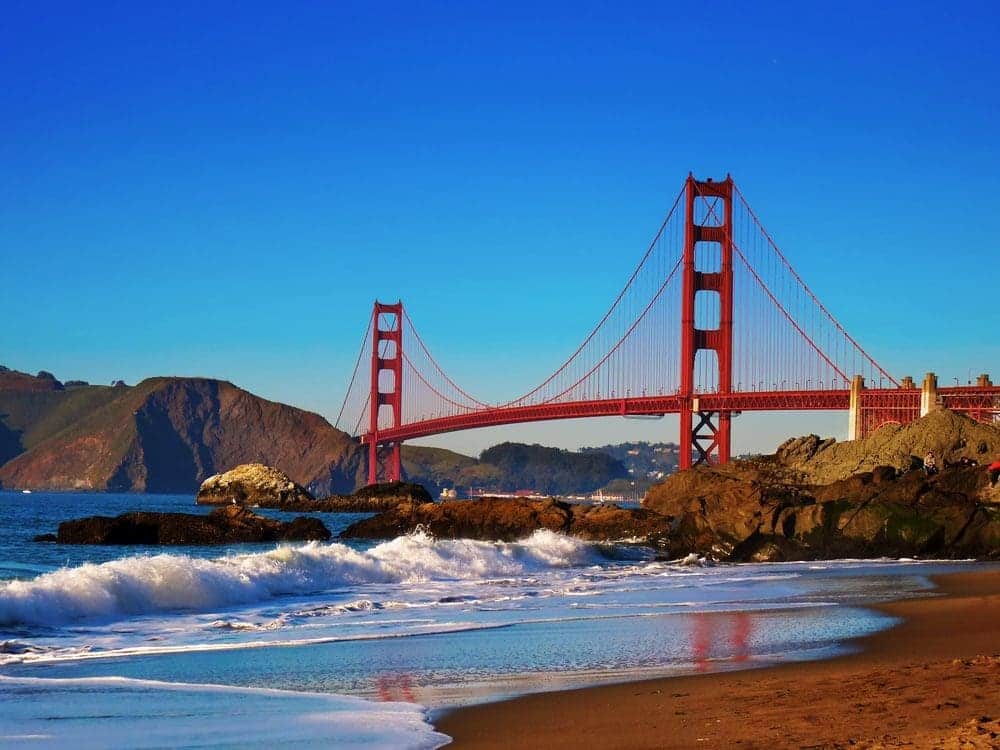 Monterey (Part of the 17 Mile Drive)
The Monterey peninsula is part of the 17 Mile Drive that has stunning ocean views, incredible wildlife, and a renowned aquarium that sits right in the bay.
Big Sur, Carmel by the Sea and Pfeiffer State Beach
Carmel by the Sea is a gorgeous beach town and is famous for being ranked one of the top ten places to visit in the U.S. Its white sand beaches, quaint colleges, beautiful architecture, art galleries, and shops continue to attract tourists as well as artists and writers.
Big Sur includes Pfeiffer State Beach. This beach is known for its unusual purple sand, which looks stunning against the contrast of an intensely blue-hued ocean. 
Bixby Bridge
Another must-see part of Big Sur is Bixby Ridge. It's a picture-worthy feature and features numerous turnouts nearby so you can take in some amazing views. Bixby Bridge is one of the highest bridges of its kind in the word. Its concrete soars 260 feet above the bottom of a steep canyon. In 1932, roughly 45,000 sacks of cement were hauled to the bridge's framework during construction. 
California offers plenty of options to explore the state. You can see the best of California using our Self-Guided Driving tour of California bundle featuring 12+ fun and engaging tours.
Essential Travel Guide: