The best time for an Olympic National Park tour will depend on what exactly you're looking for. The park is most popular during the spring and summer, but the relatively mild temperatures mean that you can visit pretty much any time during the year.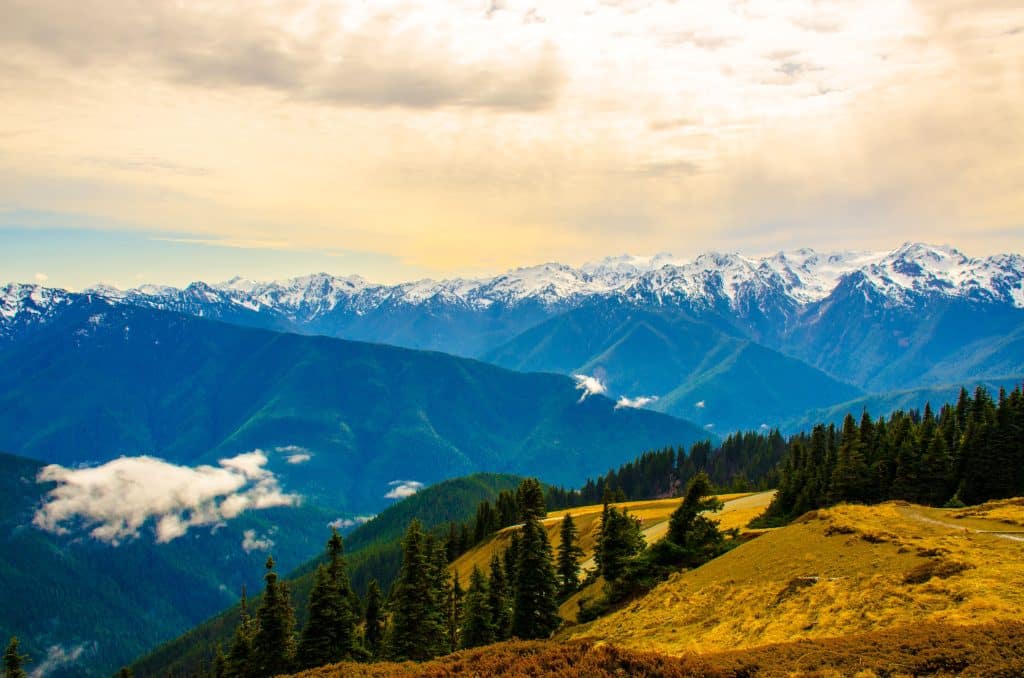 If you're planning on doing a lot of hiking during your trip, we recommend visiting during the spring or summer, when the weather is most cooperative. The mountains in Olympic National Park can see snow as early as September, so sticking with the warmer months will make sure the whole park is open to you. The summer is also the best time for backpacking since you're less likely to see rain.
If you're just planning on relaxing and doing some sightseeing, you might want to wait until the fall. The rainy season doesn't start until the winter and the fall months are less popular with tourists so you can beat the crowds. Just make sure you bring some warm clothes – the temperature in the mountains can dip as low as the 20s during the fall and winter.
Olympic National Park is a great place to see whales as they migrate during the spring and summer, but you have to make sure you visit at the right times. Orca whales are best seen in summer and fall, gray whales in the spring and fall, humpback whales in the fall, and porpoises in the summer. We recommend checking out Kalaloch, Rialto, and Shi Shi Beach for the best whale-watching spots in the area.
Whenever you decide to visit the park, make the most of your trip with our Olympic National Park Self-Guided Driving Tour. If you like the tour and you're looking for more, we also offer Action+, a yearly subscription that grants you access to all 100+ of our US tours.