There's a highway that runs all the way around the edge of the Olympic Peninsula, so there are plenty of accessible places to start your Olympic National Park tour. Here are a few of the most popular:
On the northern edge of the park, Hurricane Ridge is one of the more popular entrances. The Olympic National Park Visitor Center is located right next to this entrance and, as you drive down the ridge itself, there are plenty of great trailheads along the side of the road. A little bit to the west is the Lake Crescent entrance, which is perfect if you're hoping to start out by visiting the park's most popular swimming hole.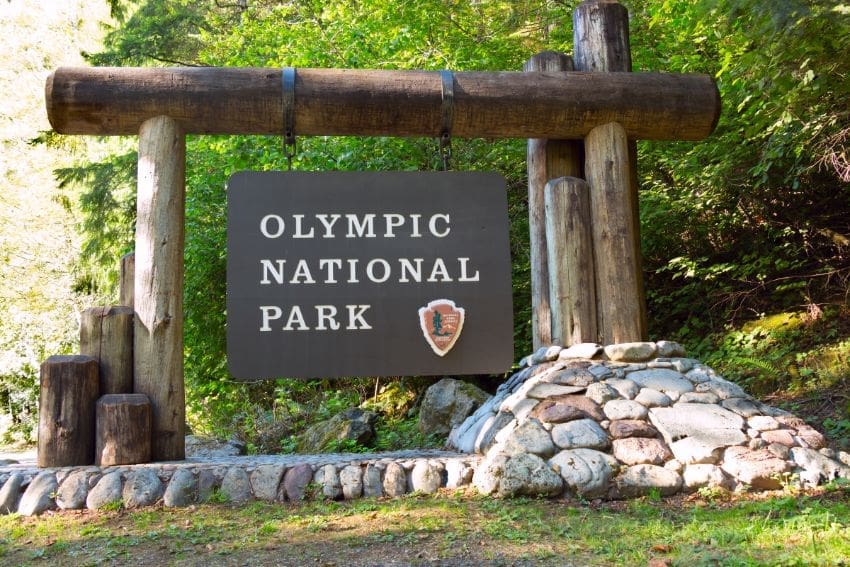 On the western edge, the Hoh Rain Forest entrance is a great choice if you want to head straight to the most unique ecosystem in the park. The Hoh Rain Forest is one of only a handful of temperate rainforests in North America and is essential for any tourist. If you're approaching from the south, you can also get to the rainforest through the Lake Quinault entrance, although you won't be close to the Hoh Rain Forest Visitor Center.
Finally, if you're coming from the southeast, you can enter through Staircase, a wilderness area known for having some of the park's best hiking trails. The forests in Staircase are absolutely gorgeous, and you'll also get a nice view of the North Fork Skokomish River rapids as you're hiking through the Douglas firs.
Wherever you decide to enter the park, you can make the most of your trip by checking out our Olympic National Park Self-Guided Driving Tour. If you're interested in taking more tours, we also offer Action+, a subscription that grants you access to all 100+ of our US tours for a single yearly price.
Essential Travel Guide: