There are plenty of nearby small towns that make a great base camp for your Olympic National Park tour. The most popular is Port Angeles, a small city of about 20,000 people located on the northern edge of the park. Port Angeles has anything you might need for your vacation, including hotels, activities, and restaurants. Be warned, however, that the hotels here tend to fill up pretty quickly, so you should make your reservations in advance.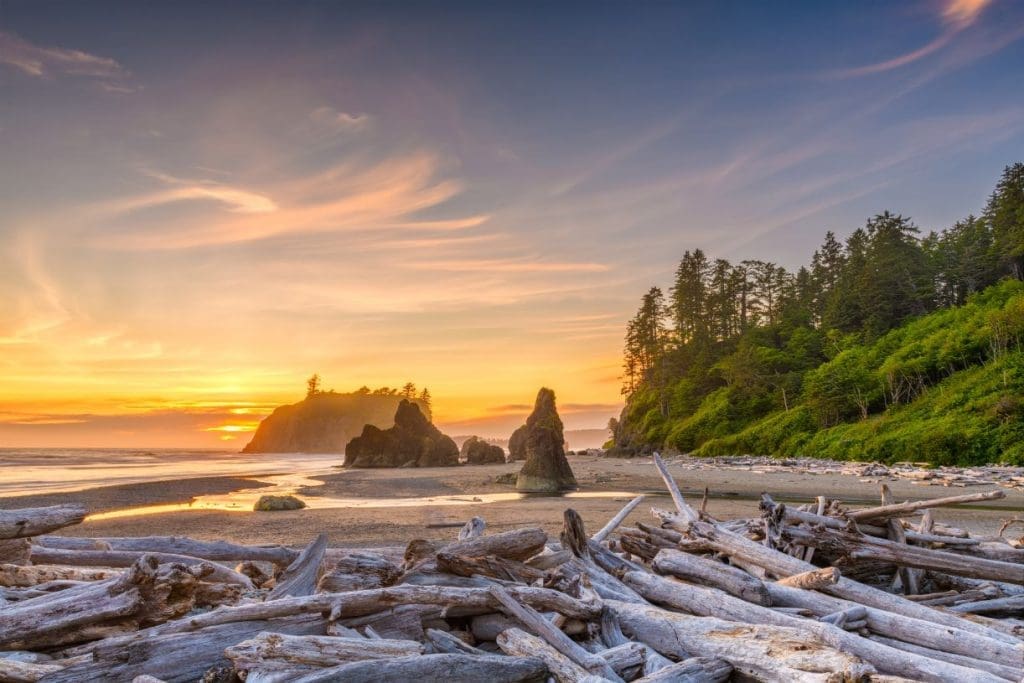 Located on the northwestern corner of the peninsula, Forks is another great place to stay during your trip. While it's much smaller than Port Angeles, Forks still has plenty of restaurants and places to stay, and it's a lot closer to some must-see sites like Rialto Beach and the Hoh Rain Forest. Fun fact: Forks was made famous in the early 2000s as the setting for the wildly popular Twilight franchise, making it the perfect place to stay for any one-time Team Edward or Team Jacob fans.
If you want to stay somewhere a little quieter, Quinault is the spot for you. Quinault, a tiny village with two hotels and 200 residents, is right on the edge of the Quinault Rain Forest, Olympic National Park's less-famous but equally-beautiful second rainforest. It's also very close to the coastline, so you can continue to get your beach fix if you're so inclined.
Finally, if you don't mind being a little bit further away, Port Townsend, on the peninsula's eastern edge, has plenty of places to stay. About an hour away from Port Angeles, Port Townsend has just as many restaurants and activities and provides a great base camp if you're thinking of exploring other areas outside the park itself.
When you visit the park, make sure to check out our Olympic National Park Self-Guided Driving Tour, or sign up for Action+ to gain access to all 100+ of our US tours for a single yearly price.
Essential Travel Guide: