Like any trip to a national park, an Olympic National Park tour will provide you with plenty of gorgeous views of untamed nature. However, what sets Olympic apart from its peers is its dramatic ecological diversity. Spanning a little under 1500 square miles, Olympic National Park is home to no less than three distinct ecosystems: subalpine forest, rugged coastline, and one of the few temperate rainforests in North America. In 1976, the park was designated as an International Biosphere Reserve by UNESCO, affording it certain protections as one of the world's most unique ecological areas. Today, about 95% of the park has been designated as a wilderness area, making it almost entirely undeveloped and free of manmade influence.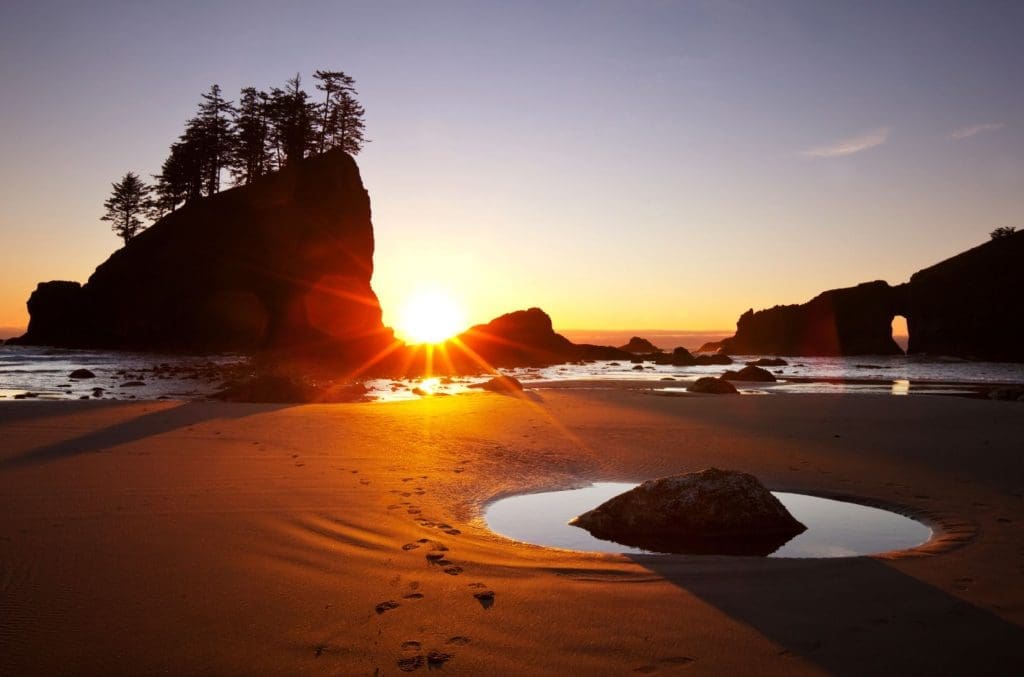 Perhaps the most famous area in Olympic National Park is the Hoh Rain Forest, one of the largest temperate rainforests in North America. It's the wettest forest in the continental United States, receiving about 130 inches of rainfall every year. The ever-prevalent fog and mist add the equivalent of several more inches of rain, making Hoh one of the wettest places on the planet, even rivaling the Amazon.
The coastal part of the park is separated from the rest and holds a completely unique ecosystem. The beaches here are dotted with rocks, bushy growth, and enormous pieces of driftwood floating out from the mouth of the Hoh River. The Olympic coast is known for its unique tectonic mélanges, unique mixtures of rock created by tectonic deformation. The locals call these blends "smell mud" because of the petroleum odor they give off.
When visiting the park, make the most of your trip by checking out our Olympic National Park Self-Guided Driving Tour. More prolific travelers might also be interested in Action+, a subscription that grants you access to all 100+ of our US tours for a single yearly price.
Essential Travel Guide: