Olympic is one of the most naturally diverse parks in the US, so a full Olympic National Park tour will take at least three days if you want to see everything. The main roads in the park form a loop around the outside edge of the peninsula, with smaller roads cutting in towards the center, so it can take a little longer to travel around the whole area. Olympic is also split up into four different sections, each with its own unique geographical features, and we highly recommend spending time in each section before you leave.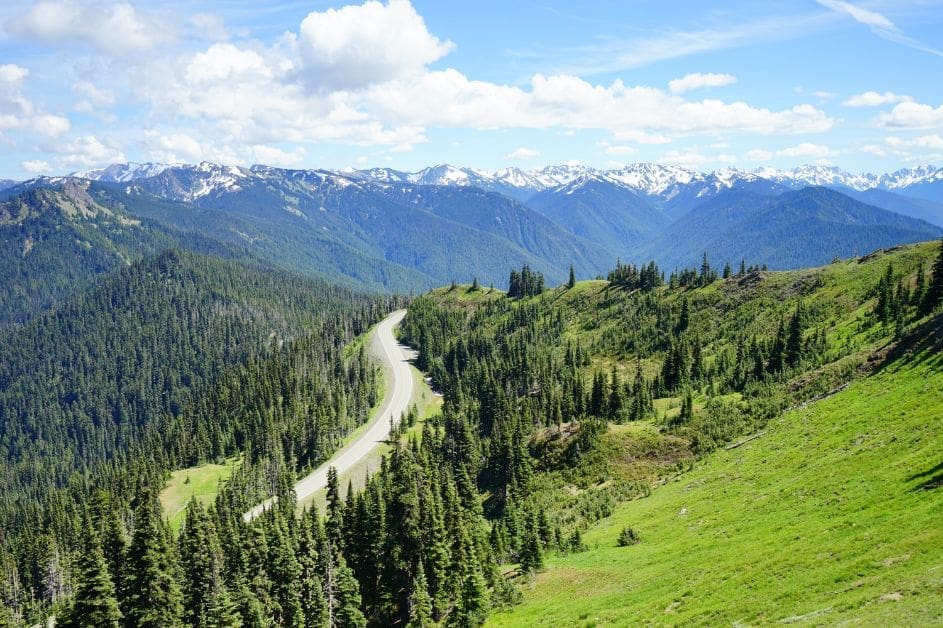 Along the outside of the peninsula, Olympic National Park features 73 miles of wild Washington coastline. This section of the park has windswept beaches filled with tide pools, steep cliffs and rock arches, and wildlife like whales, eagles, seals, sea otters, and more. The second section of the park is the lowland forest, covered in 200-year-old trees like Douglas firs and western hemlocks. The lowlands also feature some of the park's most beautiful lakes, including Lake Crescent.
On the west side of the park is the rainforest, one of only a few in all of North America. This is the rarest ecosystem in Olympic National Park and we highly recommend taking some time to explore it fully. Finally, the center of the park is dominated by sharp, glacier-covered mountains. The most dramatic of these is the park's namesake, Mt. Olympus, which stands nearly 8,000 feet high and features some of the most difficult hikes in the park.
Make the most of your next trip with our Olympic National Park Self-Guided Driving Tour. More prolific travelers might also be interested in Action+, a yearly subscription that grants you access to all 100+ of our US-based tours, including Olympic and over 20 other national parks.
Essential Travel Guide: