About 95% of the park is designated as a wilderness area, so you're bound to run across some wildlife on your Olympic National Park tour. With its relatively small size and extreme ecological diversity, Olympic National Park is the perfect destination to see all kinds of plants and animals in one place.
One of the most commonly-seen land animals in the park is the American black bear. Not to be mistaken for their larger, more aggressive cousins, black bears can be found in national parks and forests all across the country. Other predators in the park include fishers, bobcats, and mountain lions. These carnivores feed on the other wildlife in the park, which includes porcupines, weasels, snowshoe hares, and Roosevelt elk.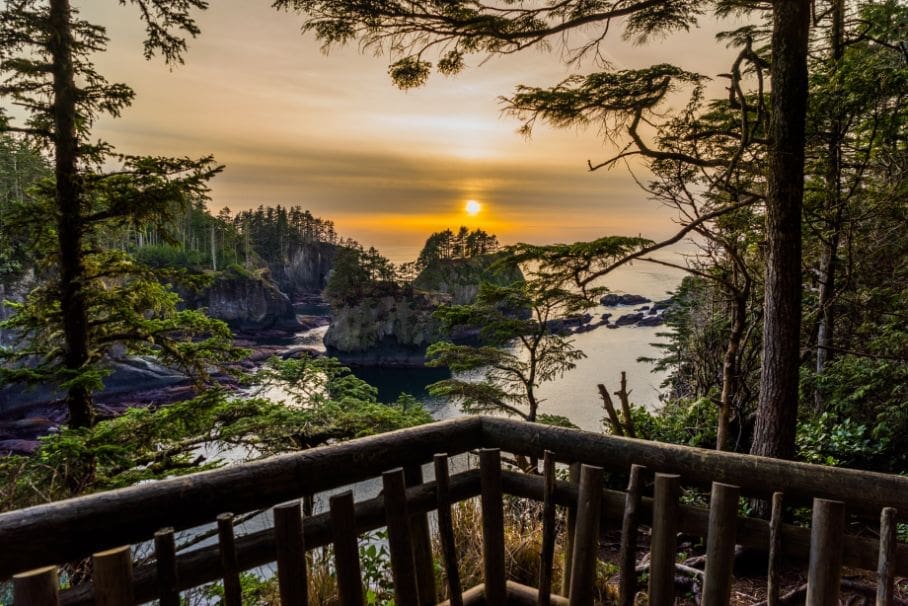 There are also plenty of birds in the park that are worth seeing. Once nearly eradicated, peregrine falcons have been making a comeback all over the country, including in Olympic National Park. However, many of the park's other birds remain endangered, including northern spotted owls, marbled murrelets, and short-tailed albatrosses.
Some of the most exciting wildlife in the park is found at the water's edge. Otters, harbor seals, and sea lions are commonly found frolicking in the ocean or on the beach. The real attraction, however, only comes by during certain times of the year. If you arrive during migration season, then Olympic National Park is the perfect place for some up-close whale-watching. Gray whales, humpback whales, and porpoises pass by the park every year when they migrate, while some orca pods remain in the cooler waters of the Olympic Peninsula year-round.
When visiting the park, make the most of your trip by checking out our Olympic National Park Self-Guided Driving Tour, or sign up for Action+ to gain access to all 100+ of our US-based tours for a single yearly price.