While the park itself has the misfortune of being located right between the more-famous Sequoia National Park and Yosemite National Park, taking a Kings Canyon tour is still well worth the trip. As a general rule, you should be able to see most of Kings Canyon National Park in about a day, including some of the park's most popular trails.
If you only plan on spending a brief amount of time in Kings Canyon, make sure you visit Grant Grove before you leave. Located at the end of a short hike, this grove of giant sequoias rivals the ones found in nearby Sequoia National Park and is dominated by General Grant, one of the largest trees in the world, and the Fallen Monarch, an enormous fallen sequoia tree.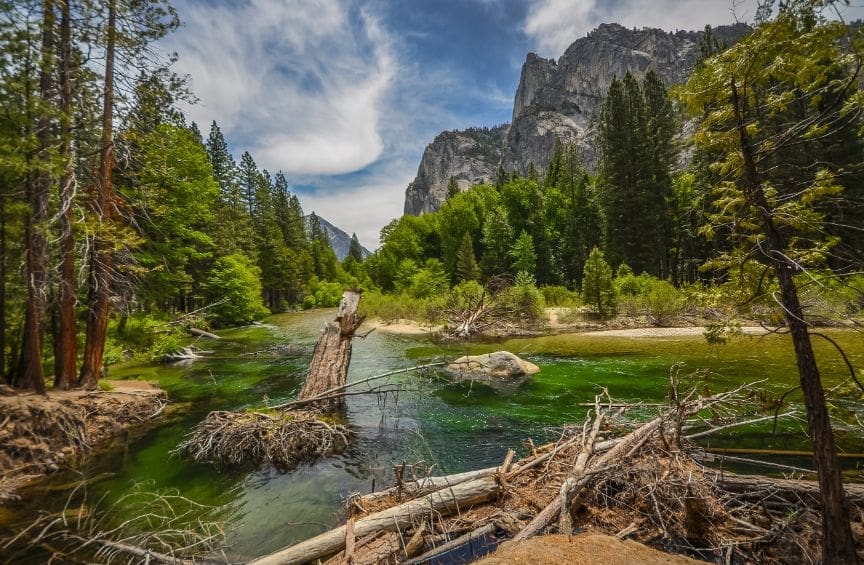 If you're looking for a hike that's a bit more challenging, we recommend taking the trail out to Mist Falls. At about 8 miles long and with a climb of about 820 feet, this hike is no picnic, but you'll be rewarded with one of the most beautiful waterfalls in the whole area.
Kings Canyon also features plenty of scenic viewpoints looking out over the canyon itself, including the Kings Canyon Overlook and Junction View. However, our personal favorite is Buck Rock Lookout, an elevated watchtower built in 1923 as a firewatch outpost. Located at the end of a small side road and atop 172 wooden steps clinging to the side of a granite cliff, Buck Rock offers a stunning view of the canyon below – although we don't recommend visiting if you suffer from vertigo.
Make the most of your trip to Kings Canyon with our Sequoia & Kings Canyon National Park Self-Guided Driving tour, available through the Action Tour Guide app. More prolific travelers might also be interested in Action+, a yearly subscription that grants access to over 100 other tours for a single price.