While Glacier National Park's majestic landscapes are unparalleled, there are other scenic drives across the United States that offer breathtaking beauty. If the allure of Big Sky Country has you spellbound, take into account these road trip suggestions to fully experience Montana's wonders:
Going-to-the-Sun Road
Spanning 50 miles from West Glacier to St. Mary, the iconic Going-to-the-Sun Road is a journey through mesmerizing vistas. Traverse majestic mountains, dense pine forests, and the potential to spot wildlife in their natural habitat. Take your time to explore attractions such as the Jackson Glacier Overlook and visitor centers, making it a full-day adventure.
Million Dollar Highway
For an exhilarating drive, venture along the Million Dollar Highway connecting Silverton and Ouray in Colorado. Wind through the Rocky Mountains, navigating steep cliffs, hairpin turns, and panoramic vistas. The road's name hints at the extraordinary beauty that unfolds before you, making it a must for road trip enthusiasts.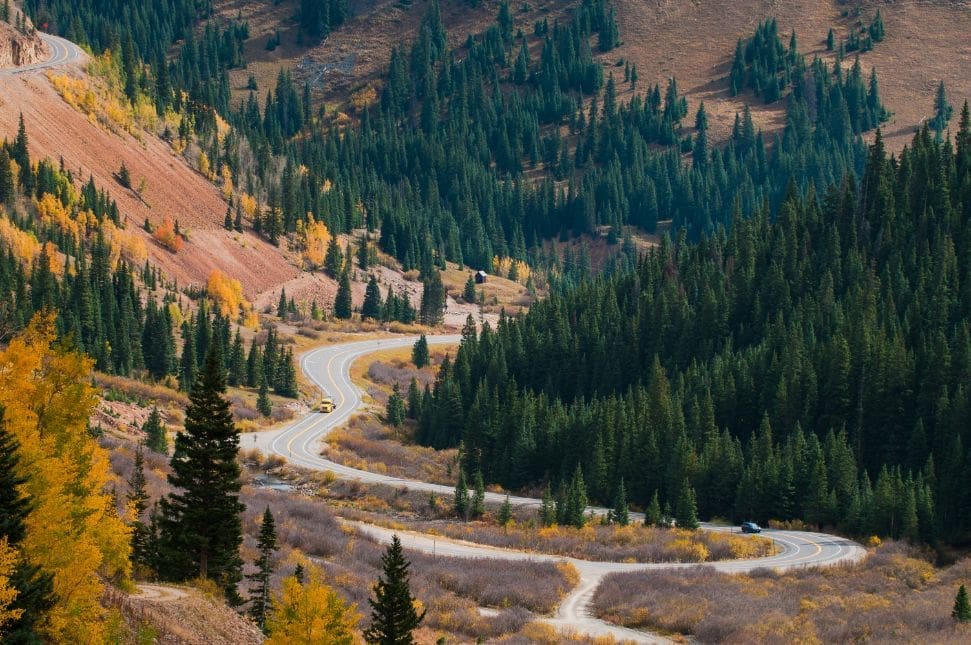 Rocky Mountain Front Scenic Byway
Discover the charm of the Rocky Mountain Front as you drive along the Scenic Byway. The route treats you to jagged peaks, rolling foothills, and abundant wildlife. With peaceful surroundings and dramatic landscapes, this drive offers a serene alternative for experiencing Montana's wilderness.
Yellowstone and Grand Teton National Parks
Combine two national treasures in one journey by exploring Yellowstone and Grand Teton National Parks. Traverse diverse terrains, from Yellowstone's geothermal wonders to Grand Teton's majestic mountains. Each park offers unique experiences, from witnessing Old Faithful's eruptions to hiking through Grand Teton's rugged beauty.
Haunted Montana
Step into Montana's history by visiting its ghost towns, like Garnet Ghost Town near Missoula, Philipsburg, Cable Mine in Anaconda, Virginia City, and Nevada City. These well-preserved towns offer a glimpse into the past, immersing you in intriguing stories of days gone by.
Glacier National Park's allure is undeniable, but Montana's scenic drives showcase a variety of landscapes and experiences. Whether you're cruising the Million Dollar Highway or delving into the magic of Yellowstone and Grand Teton, each route unveils a unique facet of Montana's beauty. As you hit the road to discover these wonders, consider taking advantage of the National Parks Bundle, a fantastic opportunity to explore multiple parks and relish the splendors of the great outdoors. Fuel up, embark on your road trip adventure, and let Montana's natural marvels captivate you.