Seeing the giant sequoias is the most exciting part of any Sequoia National Park tour, but you should make sure you visit at the right time to have the best possible experience. If you're hoping to get up close and personal with the world's tallest trees, we'd recommend visiting the park in the summer. The summer does have its downsides, including bigger crowds and foothill temperatures in the 90s, but it's the best time to visit the higher-elevation sequoia groves, which are less accessible in other seasons.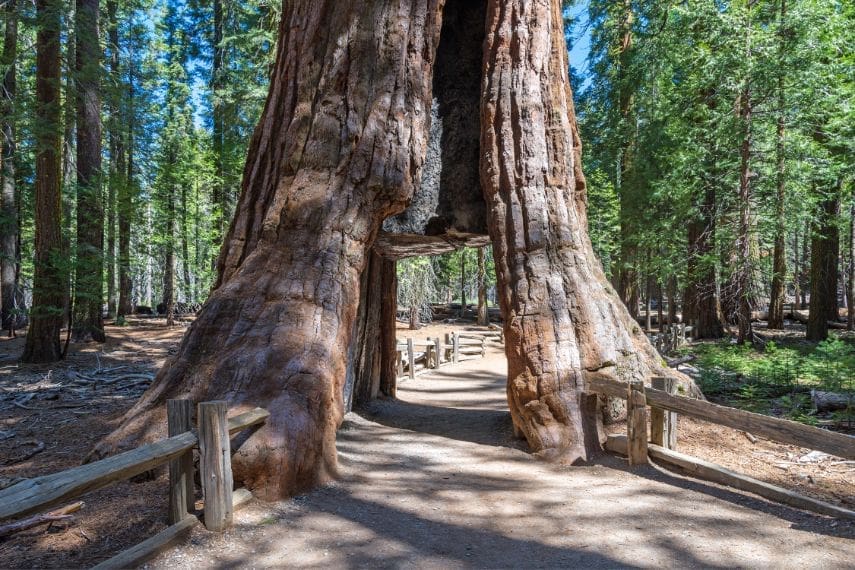 Spring is often a good time to visit a park if you want to beat the crowds, but it presents a few complications for Sequoia National Park. Spring is the rainy season in the park and the more elevated sections often see snowfall all the way through May. Since many of the sequoia groves are located at higher elevations, it can be difficult to see them unless you're willing to brave the winter-like conditions. However, if you can get the timing right, visiting in May will allow you to see the yearly wildflower bloom before the weather gets too warm.
The fall can also be an excellent time to visit the park if you don't mind the chilly weather. Crowds tend to drop after Labor Day and the first snow doesn't usually come until October or November, so visiting in mid-to-late September can be a perfect sweet spot. Visiting in the winter can also be nice, especially as the snowfall transforms the forest, but many parts of the park are inaccessible due to the harsh conditions.
Whenever you decide to visit, make the most of your trip by checking out our Sequoia & Kings Canyon National Park Self-Guided Driving Tour, or subscribe to Action+ to get access to over 100 tours for a single yearly price.