Yellowstone and Grand Teton are two of the most famous and visited national parks in the United States. They are both located in the northwest corner of Wyoming, within the Greater Yellowstone Ecosystem, one of the largest and most intact natural areas in the world. They are also close to each other, that the area between Grand Teton to Yellowstone is only separated by a 10-mile stretch of road. But which one is better? Which one should you visit? How do they compare?
While Yellowstone is bigger and more accessible, Grand Teton's raw beauty is a must-see on any road trippers itinerary. Both Yellowstone and Grand Teton are known for their stunning scenery, but they have different types of landscapes and attractions.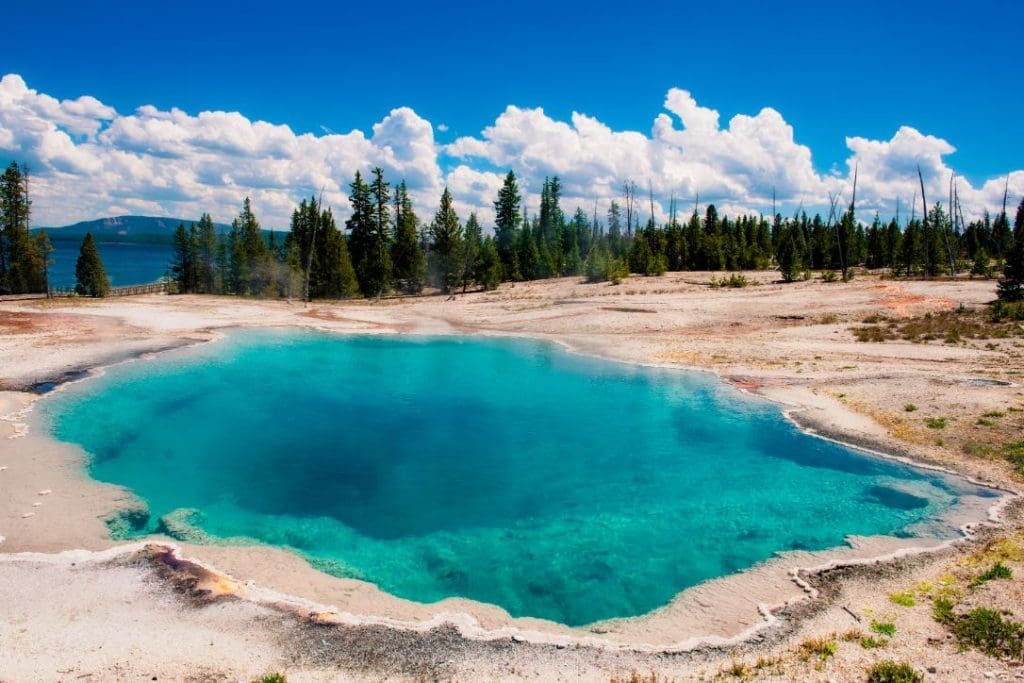 Yellowstone is famous for its geothermal features, such as geysers, hot springs, mud pots, and fumaroles. It has over half of the world's geysers, including the iconic Old Faithful, which erupts every 90 minutes or so. It also has colorful pools and terraces, such as the Grand Prismatic Spring, which is the largest hot spring in the US and the third-largest in the world. Yellowstone also has a spectacular canyon, called the Grand Canyon of the Yellowstone, which has waterfalls and colorful rocks. It also has a large lake, called Yellowstone Lake, which is the largest high-altitude lake in North America. Phew! These are only some of the top sights that are easily accessible using a self-guided tour app that lets you visit each point of interest at a leisurely pace.
Moving on to Grand Teton, the park has beautiful lakes, such as Jenny Lake, Moraine Lake, and Jackson Lake. Grand Teton also has a historic district, called Mormon Row, which has old barns and houses that date back to the late 1800s.
Accessibility
Yellowstone is more accessible than Grand Teton. It has five entrances that connect to different highways and towns and Action Tour Guide offers a tour of Yellowstone from each of these entrances. Grand Teton also has three entrances but the best way to see the national park is either via the Jackson Hole Visitor Center entrance or from the Grand Teton National Park sign.