If you love nature and adventure, you might be wondering which national park to visit next: Yellowstone or Banff? Both of these parks are among the most popular and spectacular in North America, but they have different features and attractions that appeal to different types of travelers.
Yellowstone is famous for its geothermal features, which can be seen along boardwalks and trails in areas such as Upper Geyser Basin, Mammoth Hot Springs, and Mud Volcano. The park also has spectacular waterfalls and canyons, such as the Grand Canyon of Yellowstone, and Firehole Falls. And the main attraction – Old Faithful.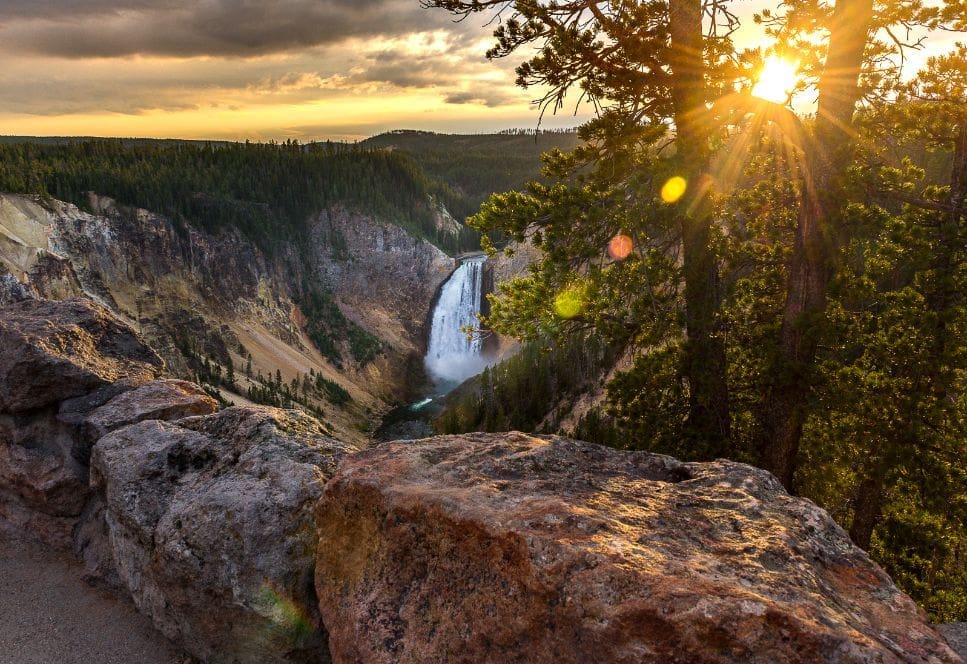 Banff on the other hand is famous for its alpine scenery and lakes which can be seen along roads and trails. The Cave and Basin National Historic Site is a must visit. Banff, much like Yellowstone, is another great place for wildlife spotting.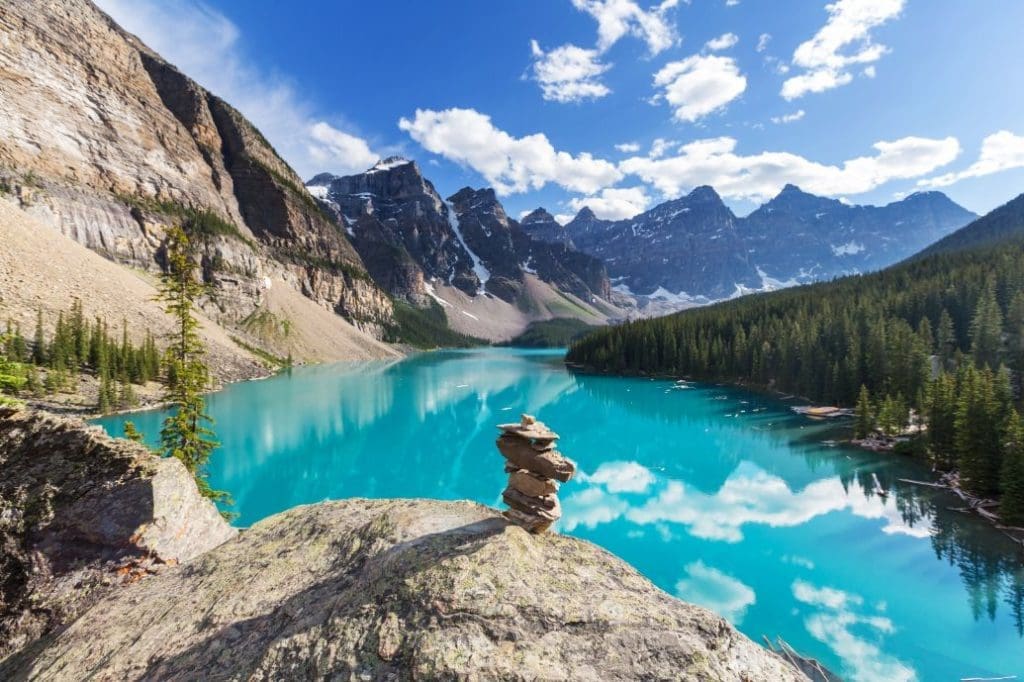 You can always visit both parks if you have enough time and plan well, as they are only about 600 miles apart by road. In fact, you can even combine them with another couple of national parks – Glacier National Park in Montana and Grand Teton.
Entrance Fees
Both parks charge an entrance fee per vehicle or per person for a 7-day pass. The fee for Yellowstone is $35 per vehicle or $20 per person. The fee for Banff is $10 CAD per person or $20 CAD per family/group. You can also buy an annual pass for either park or both parks. The annual pass for Yellowstone is $70 per vehicle. The annual pass for Banff is $69.19 CAD per person or $139.40 CAD per family or group. The annual pass for both parks is $80 USD per vehicle.
Combining these national parks in a single vacation makes for an epic summer road trip! And the best way to tour of Yellowstone, Grand Teton and Glacier National Parks along with Banff, is with a self-guided driving tour from Action Tour Guide. The bundle gives you lifetime access to the tours, so you could either do it in a single trip or break it up as you wish.