Wondering how many days you need for a driving tour of Grand Teton National Park? Two days is all it takes to experience this remarkable place.
Day 1:
1. Grand Teton Visitor Center: Start at the Visitor Center. Get a map and some helpful tips to kick off your adventure.
2. Moose-Wilson Road: Your scenic route for the day. Keep an eye out for wildlife along the way.
3. Jenny Lake: Discover the serene Jenny Lake in the park's heart. You can even take a boat ride to the Hidden Falls trailhead.
4. Hidden Falls: Take a short hike to Hidden Falls and experience the park's natural beauty.
5. Signal Mountain: End your day with a drive-up Signal Mountain for breathtaking panoramic views.
Now, on your second day, revisit some must-see spots at your own pace.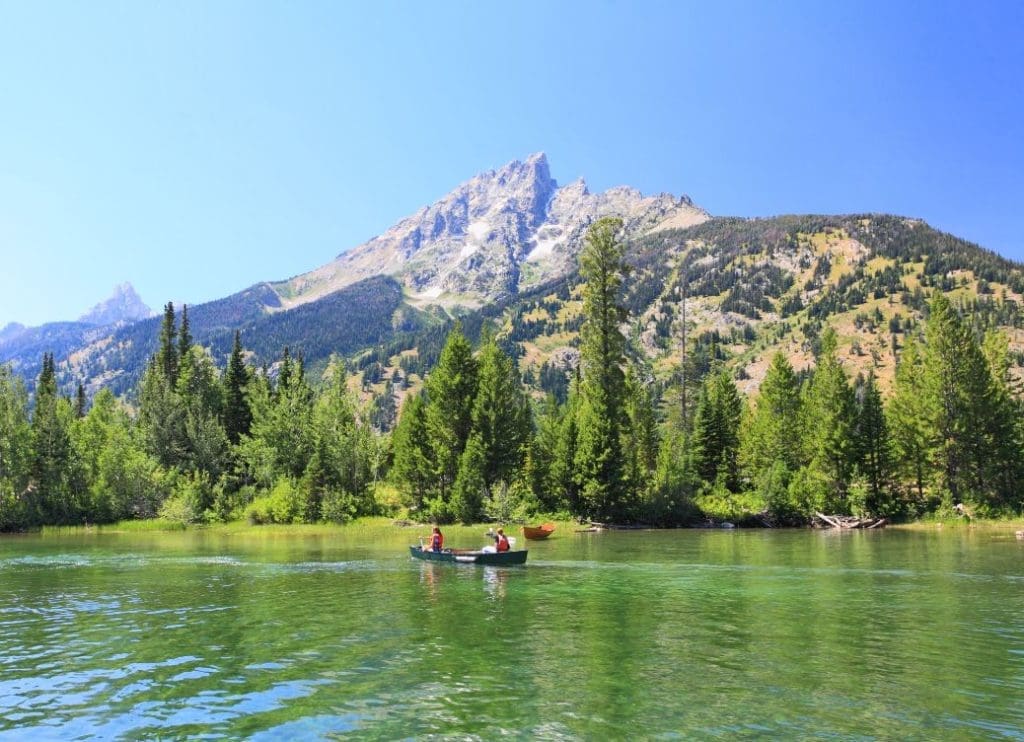 Day 2:
1. Jackson Lake: Begin your day at peaceful Jackson Lake, perfect for soaking in the surroundings.
2. Oxbow Bend: Head to Oxbow Bend, a birdwatcher's paradise with stunning Teton Range reflections.
3. Colter Bay: Spend your afternoon at Colter Bay, exploring, picnicking, and enjoying lakeside serenity.
4. Mormon Row Historic District: Before leaving, stop at the historic barns of Mormon Row for iconic photos.
In just two days, you've savored the essence of Grand Teton National Park through your self-guided driving tour. From breathtaking vistas to serene lakeshores, you've experienced some of the finest natural wonders. As you drive away, remember the allure of Grand Teton, a reminder of your remarkable journey.
This simple and down-to-earth driving tour lets you truly connect with the beauty of Grand Teton National Park. Enjoy your adventure!
Essential Travel Guide: