Welcome to Utah's Mighty 5 Tour, a journey through the heart of some of America's most awe-inspiring landscapes. This self-guided adventure takes you on an exploration of the five national parks in Utah, each with its own unique charm and natural wonders. Whether you're a nature enthusiast, a history buff, or simply seeking adventure, this tour has something for everyone.
Our self-driving tour of Utah's national parks allows you to set your own pace and immerse yourself in the breathtaking beauty of this region. With the flexibility of a self-guided tour, you can linger at scenic viewpoints, take short hikes, or delve into the history and geology of each park at your leisure.
Arches National Park
Your journey begins at Arches National Park, a testament to the creative power of nature. Witness gravity-defying arches and colossal rock formations, like Balanced Rock. Learn about the Ute and Paiute tribes that once called this place home. As you approach Delicate Arch, the park's iconic symbol, you'll marvel at its natural wonder.
Bryce Canyon National Park
In Bryce Canyon, the landscape transforms into a surreal wonderland of hoodoos—tall, thin spires of rock. Explore Sunrise Point and Inspiration Point, where you'll not only take in the vistas but also discover the area's historical connections, including ties to Butch Cassidy.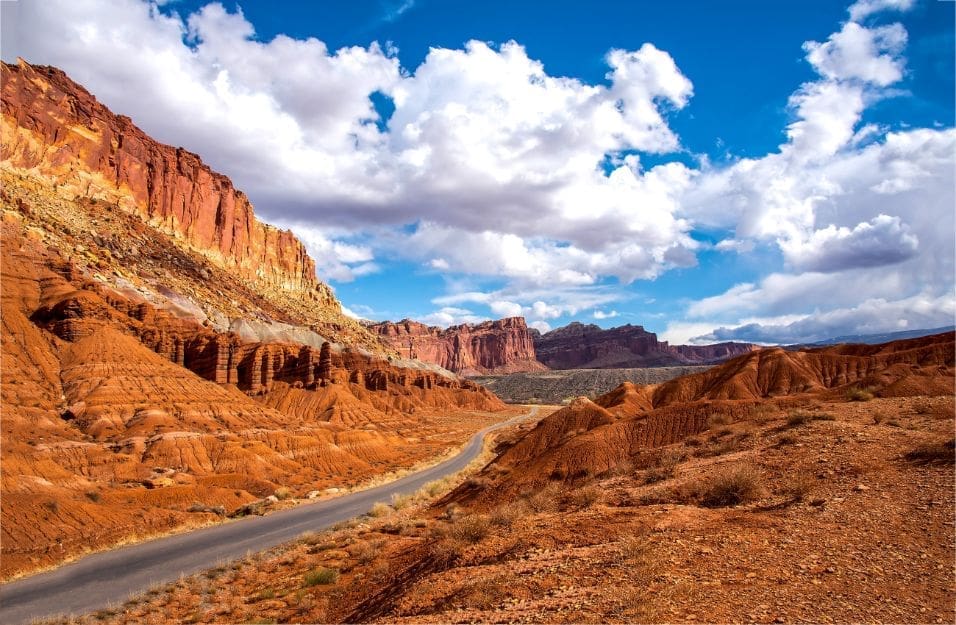 Canyonlands National Park
Continuing to Canyonlands, you'll encounter landscapes that define the rugged West. Drive through striking shades of red rock and massive mesas, learning about the forces of erosion that shaped this dramatic terrain. Capture stunning views at Plateau Viewpoint and uncover the intriguing radioactive history of the region on your way to Dead Horse Point State Park.
Capitol Reef National Park
Capitol Reef welcomes you with remnants of a remote pioneer town, Fruita. Marvel at the complex rock formations displaying millions of years of geologic history. Explore historic buildings in the isolated community and visit a thriving orchard—a testament to the resilience of early settlers.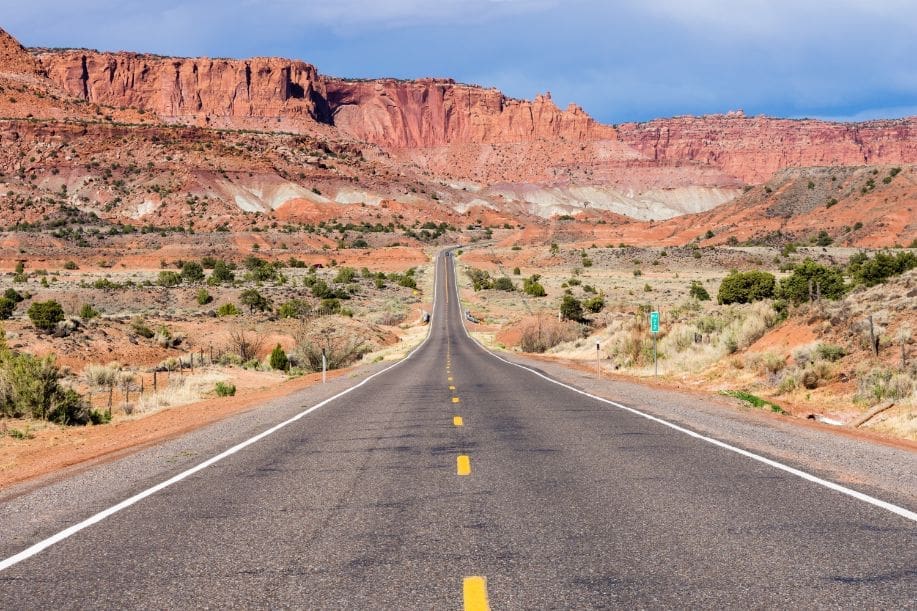 Zion National Park
Your journey culminates at Zion, a park renowned for its towering rocky formations, lush river valleys, and exhilarating hikes. Wander along windswept cliffs and soak in the diverse landscapes. Whether you seek a desert oasis, captivating history, or unforgettable vistas, Zion has it all.
With our self-driving tour of Utah's national parks, you have the freedom to explore these natural wonders at your own pace. Uncover the secrets of each park's history and geology, all while experiencing the stunning beauty that defines Utah's Mighty 5. Start your adventure today and discover the wonders that await in the five national parks of Utah.
Don't miss out on this incredible opportunity to explore the 5 national parks in Utah on a self-guided tour. Book your adventure today and get ready to embark on a journey of a lifetime through the Mighty 5