Sedona, AZ is considered by many to be a place with very powerful healing energy. Sometimes called a "cathedral without walls," the area attracts fans of the metaphysical from all over the globe. The keys to Sedona's energy are its "spiritual vortices," wellsprings of powerful positive energy that can cleanse and bolster the spirit. Sedona itself is considered to be one big spiritual vortex, but there are also plenty of smaller, more concentrated vortices located throughout the area. The most well-known are located at Airport Mesa, Boynton Canyon, Cathedral Rock, and Bell Rock. If you visit these places, don't be surprised if you see some people meditating, doing yoga, or performing rituals. Don't be afraid to try a little meditation yourself if you're so inclined – you might be surprised by how powerful it can be. Of course, even if you're not interested in the metaphysical, there's plenty of natural beauty to be found in the vortex sites as well.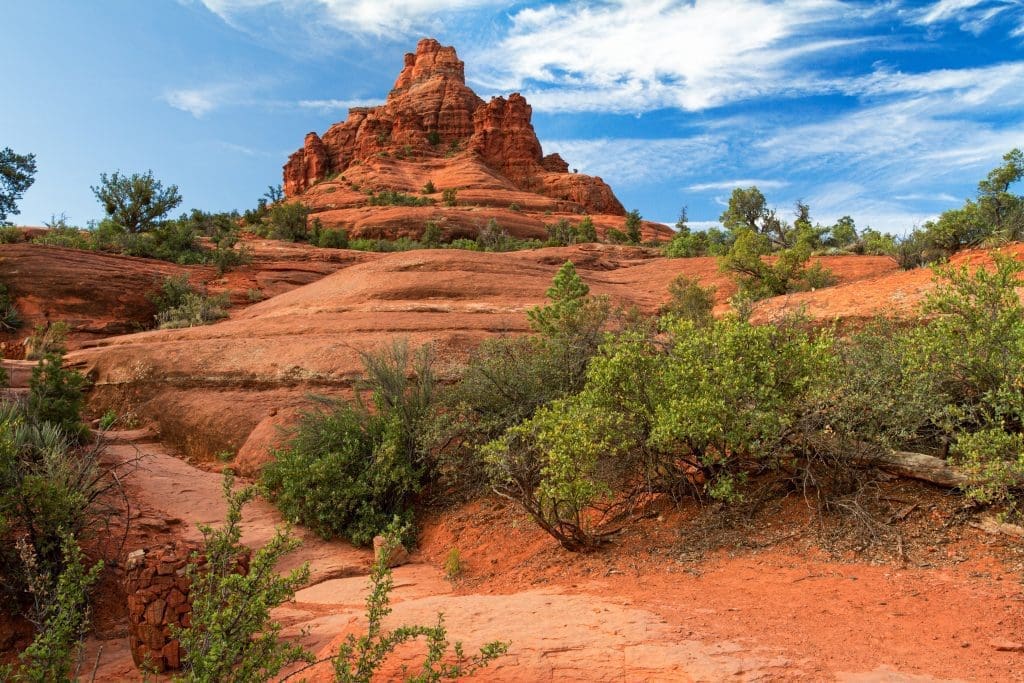 Considering the supposedly powerful energy in Sedona, it's not too surprising that the New Age movement has deep roots there. In the late 1980s, author José Argüelles stayed in Sedona while he was planning the Harmonic Convergence, the world's first synchronized meditation event. Spiritualism isn't the only offbeat belief to be found here, however – a 2021 report found that Sedona was the site of more UFO sightings than anywhere else in the US, with a whopping 1,608 sightings per 100,000 residents. If you want to believe, there are plenty of UFO tours that will take you out into the desert to look for extraterrestrial life. Who knows? Maybe you'll get lucky.
For more information on spiritual vortices and other points of interest, we recommend taking our Sedona & Red Rocks Self-Guided Driving Tour. If you're a frequent traveler, you might also be interested in Action+, our yearly subscription that includes all 100+ of our US-based tours.
Essential Travel Guide: