Thacher Island, located just off the coast of Rockport, is a tiny piece of land with a huge past. This island is not just any island; it boasts the distinction of being home to the only twin lighthouses still in operation in North America. Perched on the east side of Cape Ann, just south of Rockport's Sandy Bay, Thacher Island has witnessed centuries of maritime lore and tales of tragedy.
Its name was etched into history in 1635 when the Thacher family, journeying from Ipswich to Marblehead, was ensnared by a fierce storm that wrecked their vessel upon the unforgiving rocks surrounding the island. Out of the 23 passengers and their children, only Anthony Thacher and his wife emerged as survivors. A cruel twist of fate, given that Thacher Island lies less than a mile from mainland Rockport.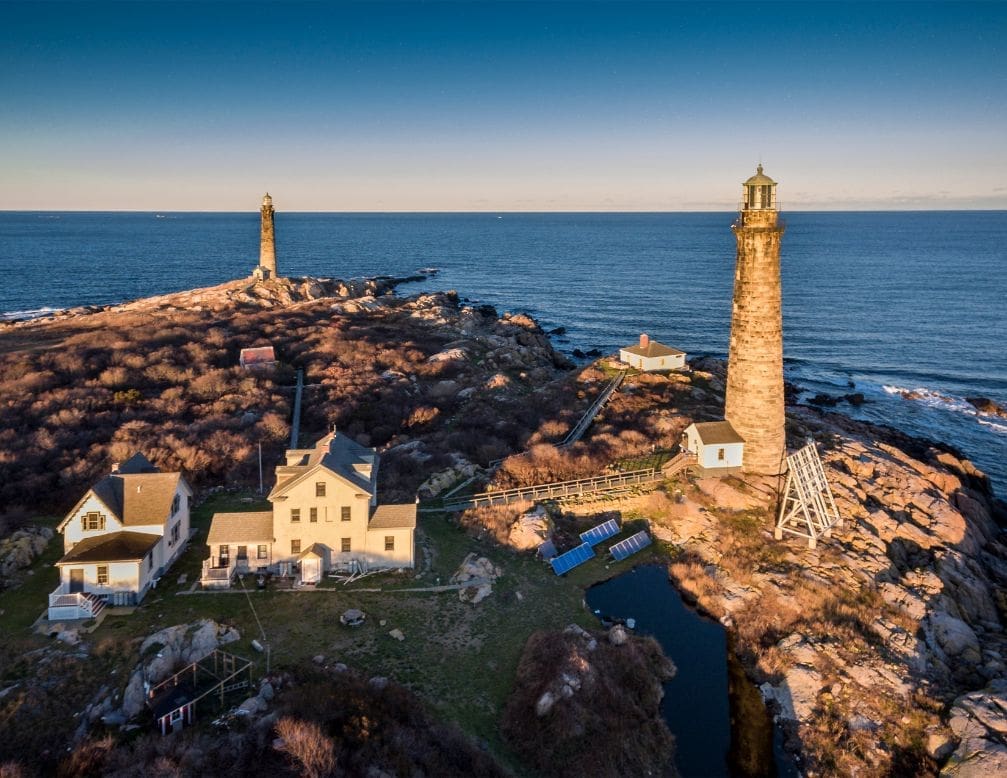 Today, Thacher Island, with its iconic twin lighthouses and structures, is designated as a National Historic Landmark by the National Park Service. This honor recognizes the island's profound impact on the nation's maritime history. A substantial restoration effort took place in the summer of 2002, breathing new life into the brick two-story duplex assistant keepers' quarters and a guest apartment. The town now rents the guest apartment, generating income that fuels further restoration endeavors.
A self-guided driving tour of Thacher Island is a unique experience. You can reach it by boat, and the island provides three moorings adjacent to its boat ramp. To secure a mooring, it's advisable to contact the keeper of the island in advance, as they operate on a first-come, first-served basis.
Speaking of exploration, Cape Ann itself is a treasure trove of maritime history, and embarking on a self-guided driving tour like Cape Ann Harbor Tours can be a splendid way to uncover its secrets. Discover the region's rich maritime heritage, explore coastal communities, and delve into the stories of resilience and courage that define this area.
So, why wait? Dive into the maritime history of Cape Ann, explore Thacher Island, and soak in the tales of shipwrecks and lighthouses that have shaped this coastal wonder.
For more suggestions, check out our Massachusetts Self-Guided Driving and Walking Tours Bundle, or subscribe to Action+ for unlimited access to over 100 other tours for a single yearly price.