Santa Cruz is located in the middle of the island and is home to Arikok National Park, one of the best stops on any Aruba tour. But the question of which country it's in is a little more complicated and requires a step back into Aruba's history.
The first colonists to arrive in Aruba were the Caquetío Arawak people, who originally came from the central Amazon region. The Caquetío conquered the island sometime between 850 and 1000 AD, either displacing or assimilating the native people of Aruba. A few centuries later, around 1500, the Spanish arrived on the scene and claimed the island, enslaving the Caquetío who lived there. Spanish rule in Aruba only lasted a little over a century, however, before the Dutch claimed the island for themselves in 1634, intending to use it as a source of salt. Unable to find enough salt in Aruba, the Dutch ultimately took a fairly hands-off approach to governing it, allowing a unique Aruban culture with Caquetío, Dutch, and Spanish influences to grow and thrive.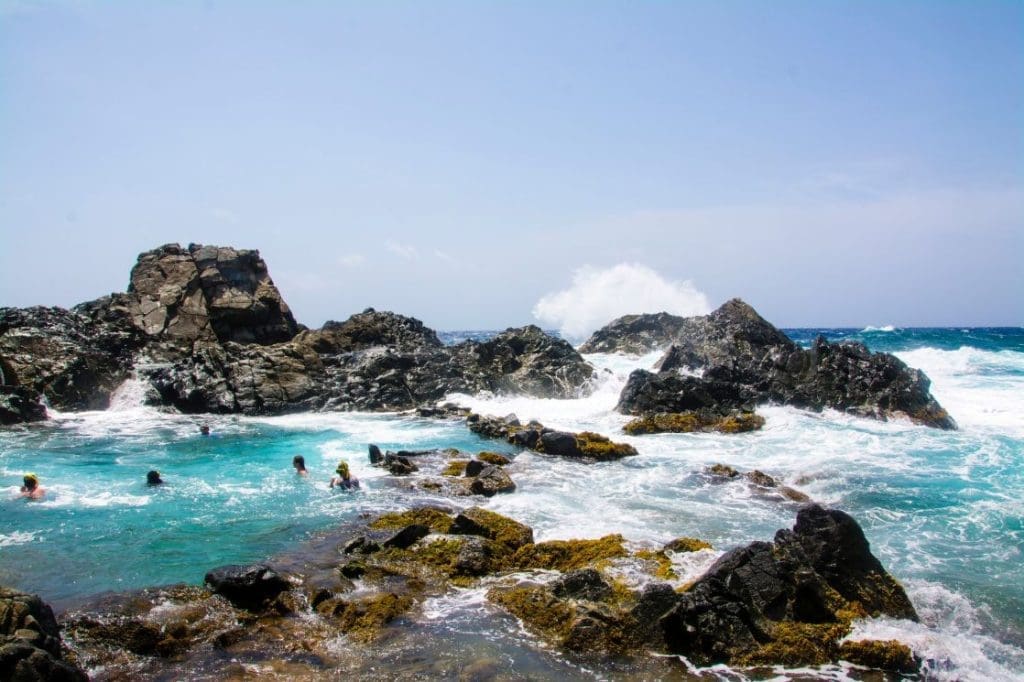 Aruba remained a Dutch colonial holding until the 1970s, when the calls for independence became too strong for the crown to ignore. In 1977, a whopping 82% of Aruban citizens voted for complete independence in a UN-backed referendum, and a general strike soon followed, putting pressure on the Dutch government. The result was a compromise: in 1986, Aruba became an independent country within the Kingdom of the Netherlands, with the promise of full independence to come later. While Aruba has its own parliament that handles internal affairs, the monarch of the Netherlands is still the head of state and the island depends heavily on the Dutch in matters of defense and foreign affairs. While this status quo has worked well for Aruba so far, they still retain the right to separate entirely in the future if they desire.
To learn more about Aruba, check out our Aruba Island Self-Guided Walking & Driving Tours, or you can sign up for Action+ to gain unlimited access to over 100 tours for a single yearly price.
Essential Travel Guide: