Tour Details



Driving / Walking


Per Tour 2 - 3 Hours



Purchase QTY


One Per Person



Distance


Per Tour 0.5+ Miles



Audio Stories


Per Tour 12+



Self Guided


At Your Own Pace



Tour Benefit


Tour Anytime
Any Day



Works Offline


100%
Money-back
Guarantee
Welcome to the Self-Guided Aruba Tour Bundle
Aruba's home to all sorts of fun and excitement! With options for adventurous explorers, families with small children, and people looking to relax and unwind, no matter what you're looking to do on your next vacation to the One happy island, you can be rest assured that you'll find something that strikes your fancy on the Aruba tour! This bundle includes Noord, Santa Cruz, and the Oranjestad Horses Bay tours.
About the Tour
This self-guided audio and GPS tour allows you to explore Aruba Island with maximum flexibility, safety, and value. Hop in your car, get the tour guide app set up on your phone, and get started. All audio plays automatically based on location.
Aruba is a generally flat, riverless island in the Leeward Antilles island arc of the Lesser Antilles in the southern part of the Caribbean. It lies 77 km (48 mi) west of Curaçao and 29 km (18 mi) north of Venezuela's Paraguaná Peninsula.
Your Aruba tour starts at the California Lighthouse, located at Hudishibana near Arashi Beach on the northwest tip of Aruba. Next up, Boca Catalina bay offers a white sand beach area with some makeshift beach huts to protect you from the sun. The tour has over 100 audio stories, so make sure to take your time to soak in the amazing stories and history of this beautiful island. Some interesting stories include:
The Casibari Rock Formation is located towards the center of the island north of the Hooiberg. The formation is a tourist attraction, similar to the Ayo Rock Formations. The rocks in the formation are composed of quartz diorite. Evidence of prehistoric rock drawings is still visible at the formation.

Explore The Gold Mine Ranch History. It was 1824 when gold was first found in Aruba.

Hooiberg is a 165 m high volcanic formation on the island of Aruba. It is located almost in the center of the island and can be seen from virtually anywhere. 
This comprehensive tour includes the following:
S.S. California 

Marooned with Turtles?

Catalina Cove

Spanish Occupation

Francis Drake vs. the Spanish

The Dutch and Piracy's Golden Age

Pirate Myths and Misconceptions

Alto Vista Chapel 

Betico Croes: Liberator of Aruba 

Unique Currency: Florin

Safe Tap Water

Casibari Rock Formation

Heading to: Ayo Rock Formation 

Bushiribana Gold Mill 

Natural Bridge & Hurricanes on the High Seas

Pirate vs. Privateer: What's the Difference?

El Nino & La Nina

Shipwrecks – Antilla

Donkey Sanctuary 

Franse Pas 

Pirates of Frenchman's Pass

Buried Treasure in the Spanish Lagoon

Balashi Gold Mill 

Beach Sanctuary

Aruba's Many Languages

Hooiberg 

Rosalinda

Saturnina

Escapia

Sinforosa

Eufrosina  

Ambrosio

Bonifacia

Celestina
Upgrade to Action+
For $99.99, you can upgrade to Action+ Annual Unlimited Subscription with 100+ tours. Use the tours as often as you like during your one-year subscription period. You also get free access to any new tours that come out during the time you are subscribed.
How does it work?
Once you book a tour, you'll get a text/email with instructions.
Download the app (while in good wifi/signal) and use your unique password to access your tours.
To begin touring, go to the starting point and launch the app.
The audio starts automatically once you reach the starting point. Stick to the tour route & speed limit for the best experience.
Please note that no one will meet you at the starting point.
What You'll See
Welcome/ Aruba Noord

S.S. California

Arashi Beach

Catalina Cove

lack Bart, Infamous Pirate

Snorkeling

Alto Vista Chapel

Betico Croes

Lizards

Updating the Seafaring Traditions

Unique Currency: Florin

Safe Tap Water

Casibari Rock Formation

Ayo Rock Formation
Preview the Tour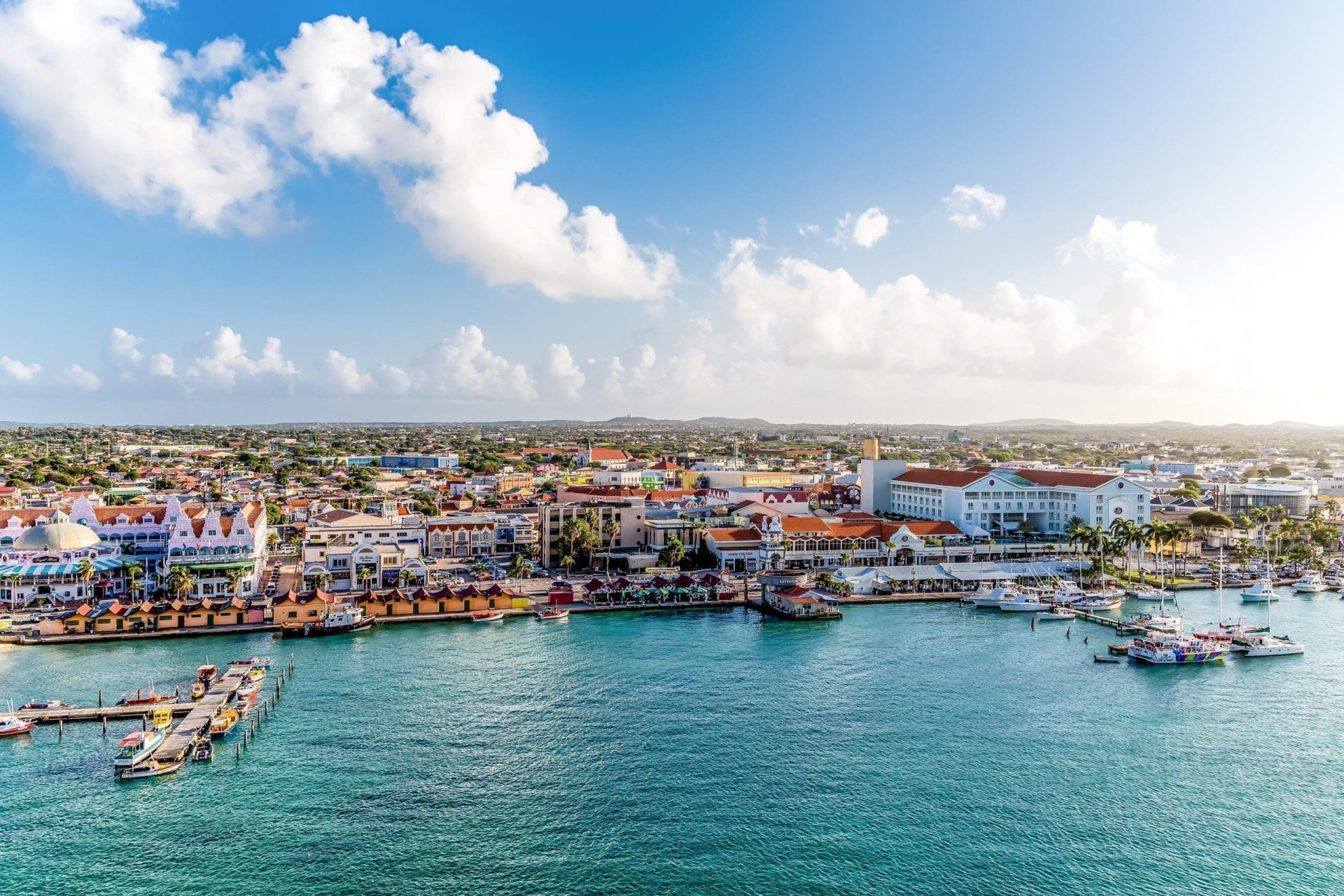 Welcome Audio Story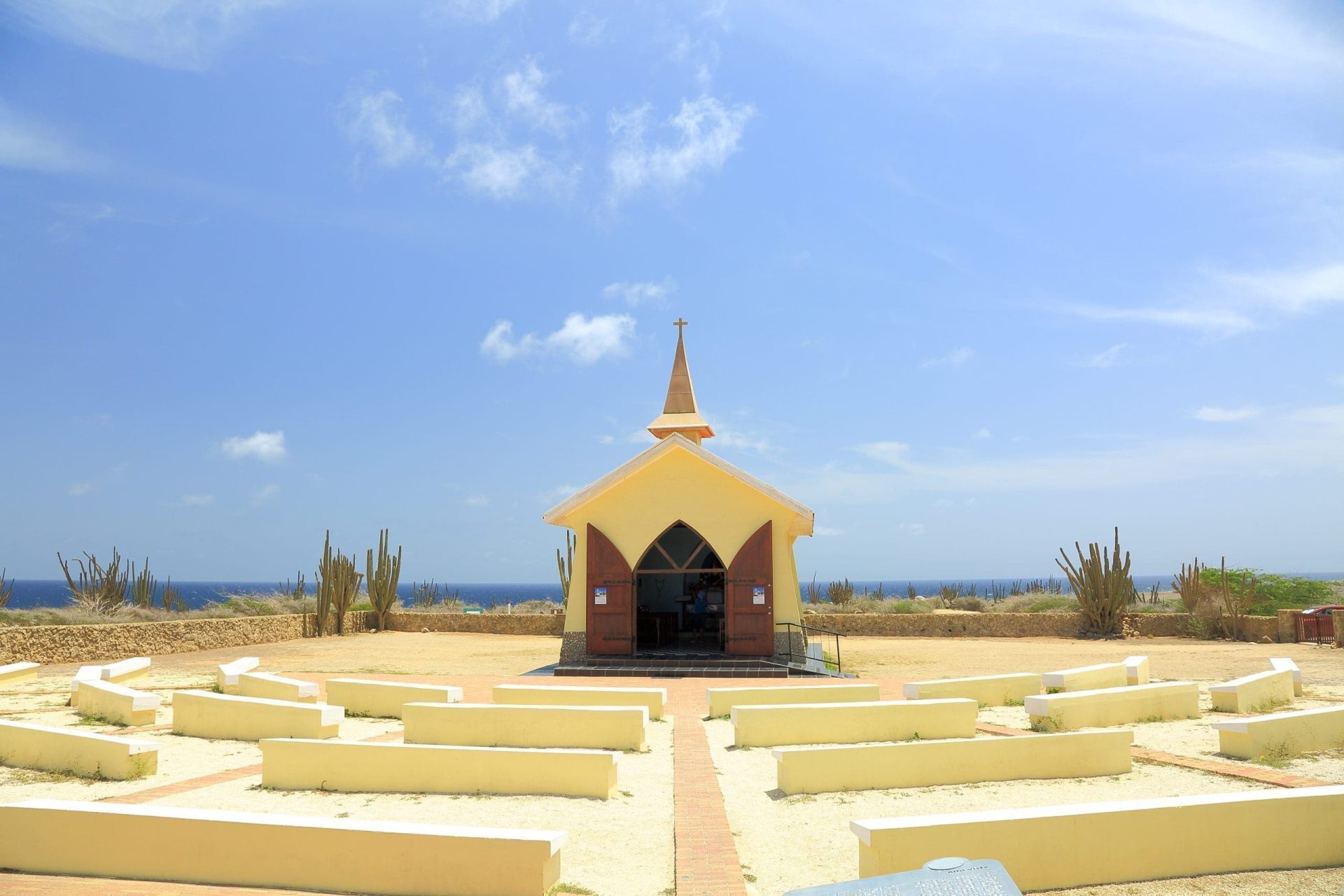 Alto Vista Chapel Audio Story
Tour FAQs
The Aruba tour starts at the California Lighthouse, located at Hudishibana near Arashi Beach on the northwest tip of Aruba.
Boca Catalina bay offers a white sand beach area with makeshift beach huts, providing shelter from the sun.
The Casibari Rock Formation is a tourist attraction composed of quartz diorite. It's located towards the center of the island, north of the Hooiberg.
Aruba is located 77 km (48 mi) west of Curaçao, which is to the west of Aruba.
These questions and answers provide an overview of the Aruba tour, its starting point, key landmarks, and interesting historical and geographical features of the island.
Visitors can explore unique natural rock formations, similar to those found at the Casibari Rock Formation, at Ayo Rock Formations. These formations are made of quartz diorite.
The California Lighthouse is not only an iconic landmark but also the site of interesting stories and history, including its role in guiding ships and its stunning views of Aruba.
The Aruba tour utilizes GPS and audio narration to create a self-guided experience. Audio stories are triggered automatically based on the visitor's location, offering a flexible and informative way to explore the island.
Vermilion Lakes is known for its wildlife sightings, including elk, deer, and even bears. Its natural beauty and diverse wildlife make it a special stop on the tour.
Visitors can learn about the cultural significance of natural hot mineral springs and their role in the creation of Banff National Park. This site provides insights into indigenous culture and traditions.
The most iconic structure in Aruba is the Chateau Frontenac, which is not only a symbol of the island but also one of the largest and most luxurious hotels in the city. Its architecture and history are significant to Aruba's tourism.
Parliament Hill is significant as the location of the Parliament Building, which honors figures integral to Aruba's founding. Visitors can learn about the historical importance of this site during the tour.
Inclusions and Exclusions
Inclusions:
App on your phone: A link to download the Action Tour Guide App and Password for your tours.
Flexible schedule: Use any day, any time. Travel over multiple days or on next trip. Never expires.
Easy to use: Stories play automatically by GPS. Hands-free. Get HELP all day: Call, Chat, or Email.
At your own pace: No group. Take breaks for photos/ snacks/hikes. Go at your own pace.
Offline use: No cell signal or wifi required. Offline GPS Map & route. Stop-to-stop direction.
Don't miss a thing: Full itinerary, travel tips, professionally narrated videos, text, and hidden gems.
Exclusions:
Transportation, parking fees, food, and drinks.
Entry tickets or reservations to any attractions along the route.
Car Rental: Please arrange a rental car at the closest airport or train station.