As the island's capital city, Oranjestad makes a great home base for any Aruba tour. Founded by Dutch settlers at the end of the 18th century, the town features plenty of colorful Dutch Colonial architecture alongside more modern tourist attractions like the Royal Plaza shopping center and scattered museums. Oranjestad is most famous for its historical landmarks, which have been carefully restored to give visitors a sense of what the city looked like during its colonial-era past. While Aruba was once settled by the Dutch and still remains a constituent country within the Kingdom of the Netherlands, it has a culture and heritage all of its own.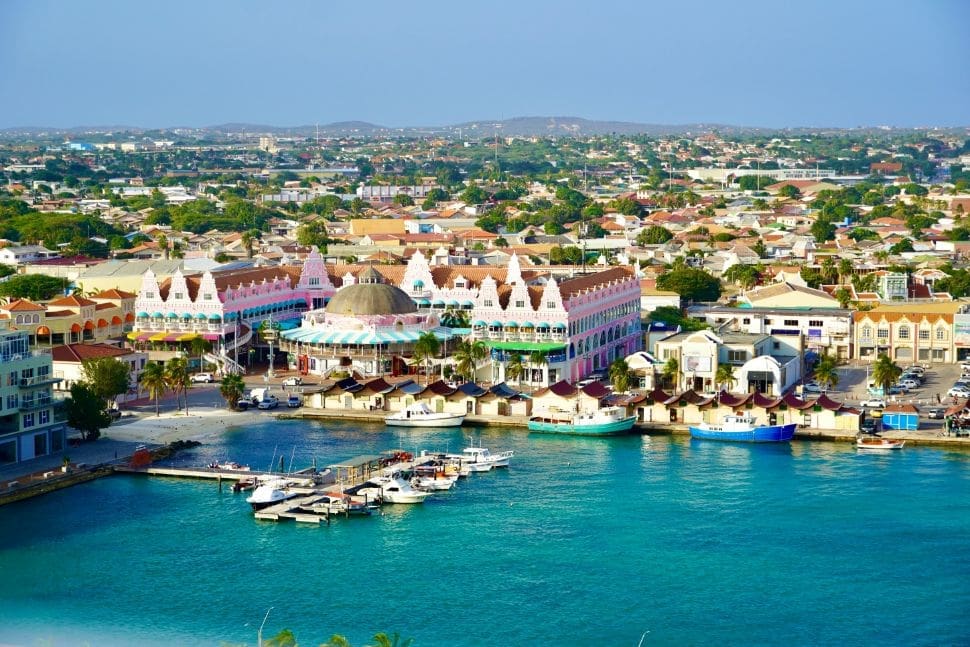 The first people to settle on Aruba were the Arawak Caquetío, who displaced the island's original inhabitants sometime between 850 and 1000 AD. The Spanish arrived at the turn of the 16th century and enslaved the Caquetío living on the island, but were removed after the Dutch seized Aruba during the Thirty Years War. Unlike the Spanish, who saw Aruba as a source of slave labor for their other colonies, the Dutch preferred to use it to raise livestock, a job they delegated to the Caquetío already living there. This relatively hands-off approach to colonialism allowed the native Arawak culture to survive the colonial era, leading to a unique hybrid culture with Spanish, Dutch, and Arawak characteristics. That cultural blending is shown clearly in Oranjestad and other cities, where old Dutch Colonial buildings rub shoulders with Spanish churches, Caribbean houses, and even American-style Art Deco office buildings.
If you're interested in taking an Aruba walking tour for yourself, we recommend checking out our Aruba Oranjestad Blue Horses Walking Tour. More prolific travelers might also be interested in Action+, a new subscription service that grants access to over 100 tours for a single yearly price.
Essential Travel Guide: