One nice thing about planning an Aruba tour is that you don't really have to take the weather into account since the island is warm and sunny year-round. That makes cost an important factor when planning your vacation. The busiest season in Aruba is between December and March when North American tourists flee south to escape the cold winter weather in the US and Canada. Flights and hotels will be most expensive during this time, so we'd recommend avoiding those months if you want to save a little money. The least expensive time to visit the island is between April and October, so a nice summer vacation to Aruba would be perfect.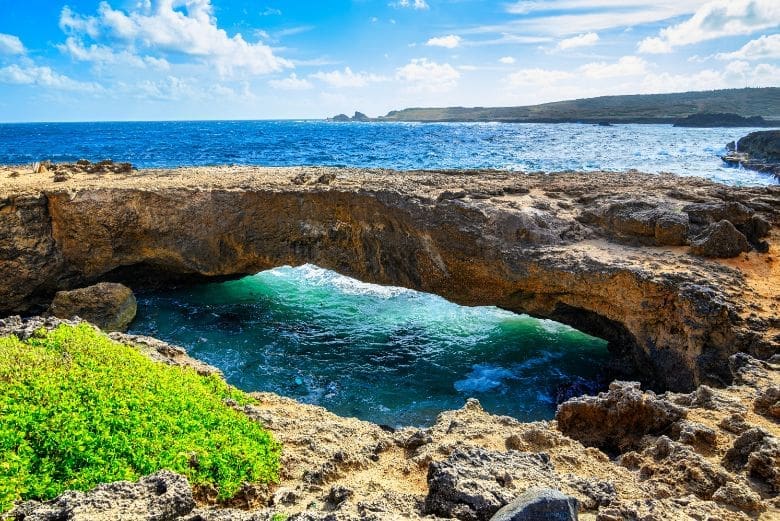 Of course, there are other factors to consider when making plans. Aruba hosts plenty of events throughout the year, and you may want to plan your trip around one if it strikes your fancy. January and February are Carnival season in Aruba, and while the celebrations aren't quite as extravagant as the ones in Brazil, it's still a fantastic time to visit the island. Some other popular events include the Soul Beach Festival in May, the Hi-Winds windsurfing championship in June or July, and the International Regatta in August.
Aruba is also a popular destination for sport fishing, and there are different fish in the waters at different times of year. Between October and March, you can find barracuda, bull sharks, sailfish, marlin, and wahoo, while the summer months between April and September are perfect for mahi-mahi, albacore, bonito, and yellowfin tuna. Deep-sea fishing charters will be less expensive if you avoid the busy season as well.
To make the most of your next trip to Aruba, we recommend checking out our Aruba Island Self-Guided Walking & Driving Tours, or you can sign up for Action+ to gain full access to over 100 tours for a single yearly price.
Essential Travel Guide: