There's a reason why Aruba tours are so popular, and it should become clear as soon as you reach the port in Oranjestad. The island is known for its perfect weather, gorgeous beaches, and colorful architecture, making it the perfect place to kick back and relax on your next vacation.
The weather in Aruba is both recognizably Caribbean and also unique to the island. Temperatures fluctuate very little throughout the year, averaging between 80 and 85 year-round. However, unlike most islands in the Caribbean, Aruba gets very little rainfall each year, giving it a more arid climate. The mild temperatures and lack of rain make Aruba a perfect tourist destination, especially for those who are a little put off by the more extreme weather in the rest of the Caribbean.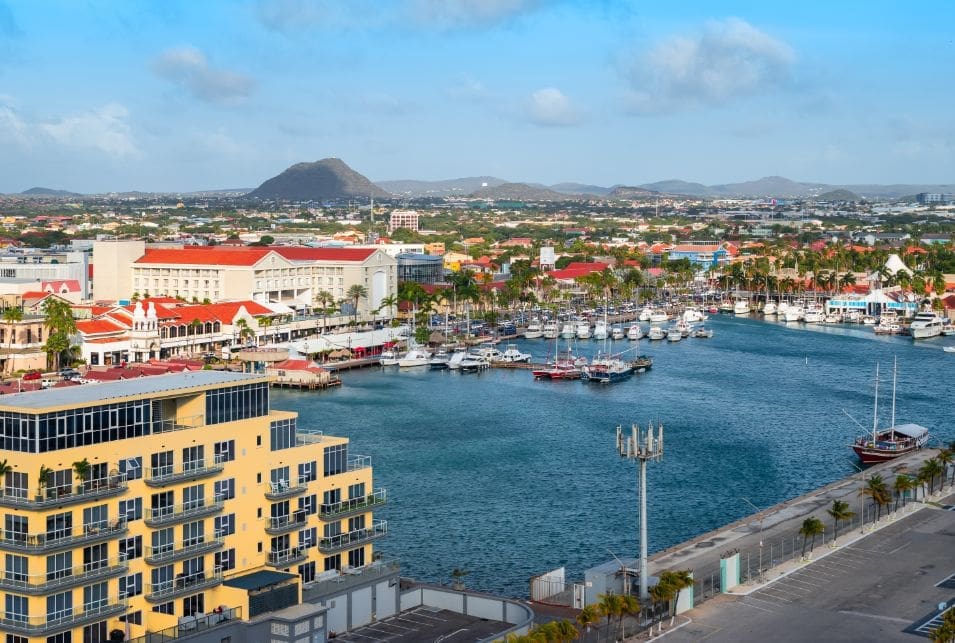 While many people travel to Oranjestad just to relax in the climate, that doesn't mean there isn't plenty to do in town. Right off the bat, we highly recommend seeing the Bon Bini Festival, a weekly event that welcomes visitors and gives them a taste of the island's unique culture. The Aruba Butterfly Farm is another popular destination and features hundreds of exotic butterflies from all over the world. Oranjestad is located in a bay on the coast, so there are plenty of opportunities for outdoor adventure as well, including snorkeling, scuba diving, ocean fishing, and just relaxing on the city's incredible beaches. Even a regular stroll through town in Oranjestad can make for a fun outing as you take in the uniquely colorful Dutch-Caribbean architecture, including the iconic lime-green city hall.
To make the most of your next trip to Aruba, we recommend checking out our Aruba Oranjestad Blue Horses Self-Guided Walking Tour. If you enjoy the tour and you're interested in more, we also offer Action+, a new yearly subscription that grants access to over 100 other tours.