The best month to go to Aruba will really depend on your own schedule more than anything else. One of the things that makes an Aruba tour such a popular vacation plan is the island's relatively mild climate. Temperatures in the capital city of Oranjestad range from about 80 to 85 year-round, with some highs in the low 90s during the summer. Precipitation can vary more, with the rainy season lasting from September to January, but the average rainfall on the island is very low. The consistent temperatures and low rainfall give Aruba an arid landscape that almost resembles the American Southwest but with the warm water and stunning beaches of the Caribbean.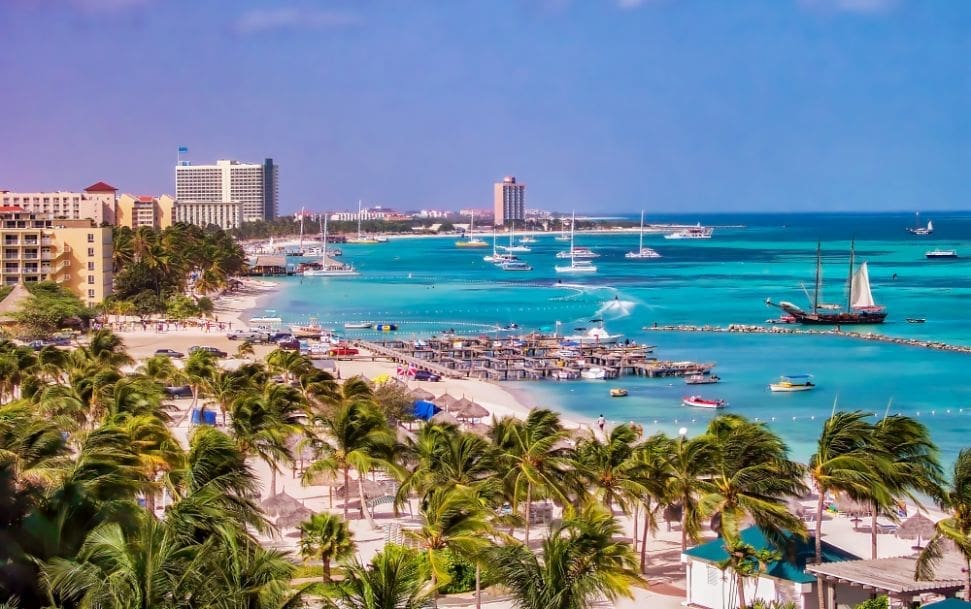 Because the weather in Aruba is pretty much the same year-round, your best bet is to plan your trip around other factors. The busy season on the island runs from December through April, as North American tourists fly south to escape the cold weather, so you may want to avoid those months if you're hoping to beat the crowds. However, the high season does feature some of the most interesting events in Aruba. The highlight of the event calendar is Aruba's version of Carnival, which runs for about a month in January and February and features all the pomp and wild celebration of the mainland holiday. Other popular events include the Aruba Soul Beach Music Festival in late May, the Caribbean Sea Jazz Festival in October, and a catamaran regatta in November. In addition to these yearly festivals, we also recommend checking out the Bon Bini Festival in Oranjestad, a weekly event meant to welcome visitors and introduce them to Aruban culture.
To make the most of your next trip to Aruba, we recommend checking out our Aruba Oranjestad Blue Horses Self-Guided Walking Tour. If you enjoy the tour and you're interested in more, we also offer Action+, a new yearly subscription that grants access to over 100 other tours.
Essential Travel Guide: