The cruise port in Aruba is located on the northern coast of the island, in the capital city of Oranjestad. Along with Noord and Santa Cruz, Oranjestad is part of a sprawling metropolitan area that covers nearly the whole northwestern half of Aruba, making it the perfect place to start an Aruba tour. That being said, just because you're coming into port in a city doesn't mean that there aren't any gorgeous Caribbean beaches within walking distance. Oranjestad is known for having some of the most beautiful beaches on the island, and several of them are located very near the cruise port.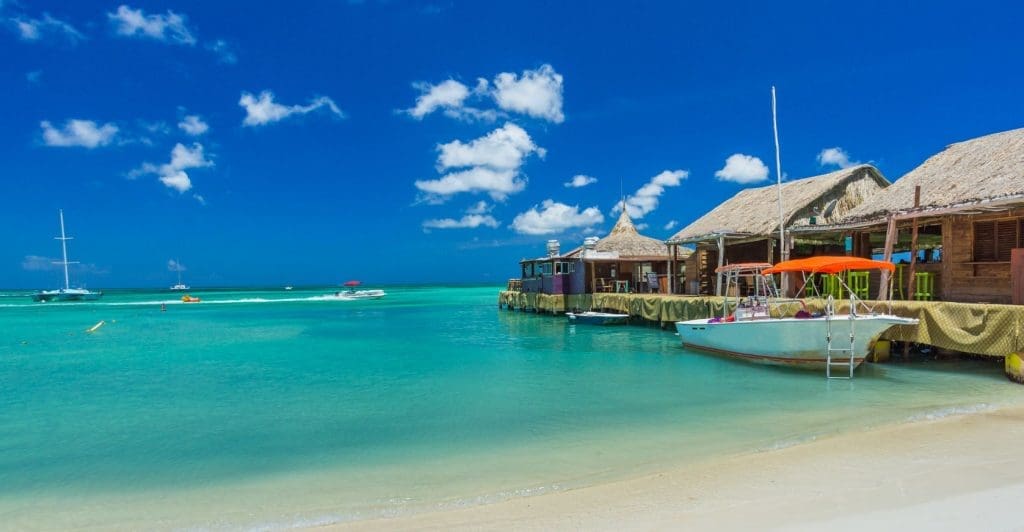 The closest beach to the port is Surfside Beach, about a 15-minute walk away. This is one of the smaller and narrower beaches in Oranjestad, but the calm waters make it very popular with local families. The nearby Kwihi trees provide plenty of shade so you can start your trip with a little relaxation as you watch the ships go by.
If you're willing to go a little further, Eagle Beach is only a 10-minute cab ride away from the port or about an hour on foot. Eagle Beach, the largest beach on the island, is considered to be one of the best and most gorgeous in the entire Caribbean. Even if you're not in the mood to take the trip out to Eagle Beach when you first arrive in port, we highly recommend taking the time to visit at least once during your trip. When you're sitting in the soft sand underneath the fofoti trees, it's nearly impossible to be anything but relaxed.
To make the most of your next trip to Aruba, check out our Aruba Oranjestad Blue Horses Self-Guided Walking Tour, or sign up for Action+ to gain access to over 100 tours for a single yearly price.
Essential Travel Guide: