The cruise port in Aruba is located in Oranjestad, the capital and largest city on the island. A remnant of Aruba's colonial history, the city grew organically around Fort Zoutman, built by Dutch colonists at the end of the 18th century. Today, Oranjestad is the most popular city in Aruba and is the perfect place to start an Aruba tour. Along with Noord and Santa Cruz, Oranjestad makes up part of a metropolitan area that covers the entire northern part of the island. The city is especially well-known for its architecture, including the ornate and colorful Dutch Colonial buildings that give it a unique look. In Aruba, Dutch culture has been mixed with Spanish, Caribbean, native Arawak, and even American influences to create a city unlike any other.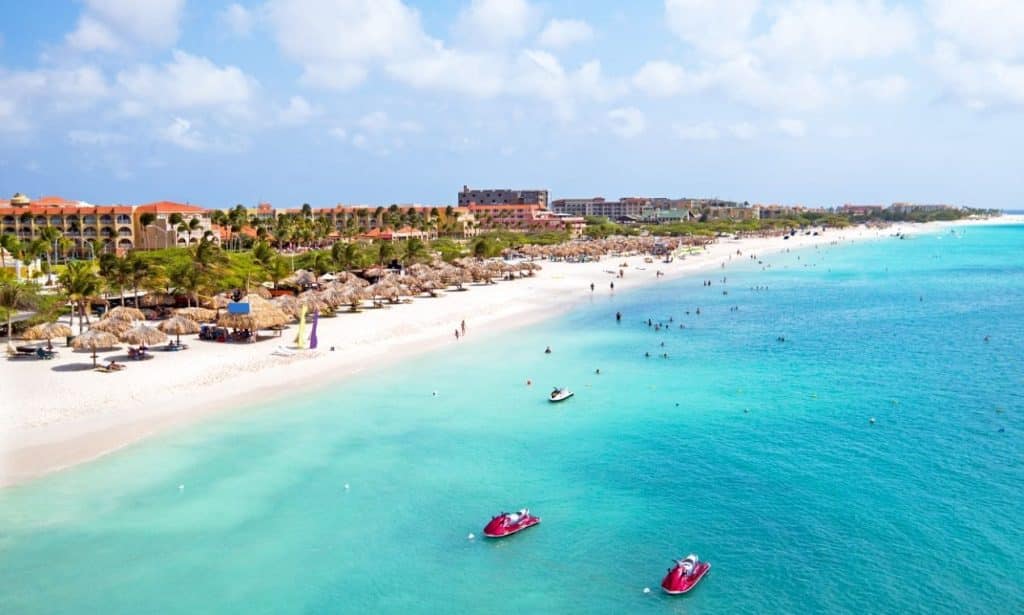 Although Oranjestad is the most populous city in Aruba, that doesn't mean you'll be stuck in an urban environment during your time there. The total population of the island is only about 100,000, and a little over a quarter of those people live in Oranjestad. The result is a capital city that retains plenty of small-town charm and color. Oranjestad is also well-known for its beaches, which are renowned throughout the Caribbean. Eagle Beach, located just to the west of the city, is often ranked as the best beach in the entire Caribbean area by traveling organizations, and we highly recommend taking a trip there. There are also plenty of opportunities for deep-sea fishing, snorkeling, and scuba diving off the coast of Oranjestad, as well as museums and festivals.
To make the most of your next trip to Aruba, we recommend checking out our Aruba Oranjestad Blue Horses Self-Guided Driving Tour. If you're interested in more tours, we also offer Action+, a yearly subscription that grants access to over 100 tours for a single price.
Essential Travel Guide: