Every October, Salem, Massachusetts, undergoes a bewitching transformation. Known for its dark history as the site of the infamous Salem Witch Trials, the city embraces its eerie reputation with open arms. Visitors from all over the world flock to Salem to celebrate Halloween, making it a premier destination for all things spooky. In this guide, we'll walk you through the thrilling October events that make Salem the ultimate Halloween destination, all while highlighting the benefits of a self-guided walking tour of Salem.
Salem's historic streets come alive with an enchanting aura as Halloween approaches. You'll find something unique around every corner, from haunted houses and eerie museums to ghost tours and witchcraft-themed shops. But let's not forget the heart of the city's allure: its deep connection to the infamous witch trials of 1692.
Haunted Happenings: Salem's Haunted Happenings Festival is a month-long extravaganza. From eerie parades and costume balls to ghostly tours and psychic fairs, this festival offers something for everyone. The streets teem with visitors in elaborate costumes, creating a surreal atmosphere that's both spooky and exciting.
Halloween Night: Salem takes Halloween night very seriously. The city's streets transform into a massive block party. Countless revelers, many in elaborate costumes, fill the streets, creating a vibrant and electrifying atmosphere.
Witchcraft and Psychic Readings: Halloween in Salem offers a variety of psychic readings and witchcraft shops for those who are interested in the mystical. Explore the occult, have your fortune told, or pick up some magical trinkets as souvenirs.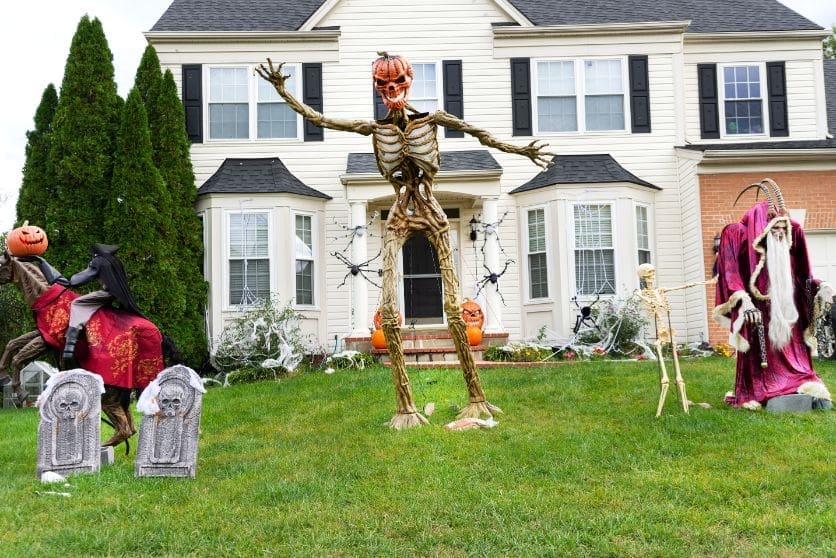 While Halloween in Salem offers an incredible array of activities, a self-guided walking tour from Action Tour Guide can provide a more immersive and personalized experience. Here's why it's a must:
Flexibility: With a self-guided tour from us, you're in control of your schedule. Explore Salem's haunted history at your own pace, allowing time for in-depth exploration or spontaneous detours.
Insider Knowledge: Action Tour Guide offers valuable insights into the city's history, folklore, and notable sites, enriching your understanding of Salem's past and present.
Exclusive Stops: You get access to exclusive locations and hidden gems, providing a more in-depth experience than you might get with a standard tour.
Comfort: Enjoy the comfort of exploring on foot. Salem's historic streets are best explored at a leisurely pace, allowing you to fully soak in the spooky ambiance.
To make the most of your next trip to Salem, we recommend checking out our Salem Witch Trials Self-Guided Walking Tour. If you're interested in more tours, we also offer Action+, a yearly subscription that grants access to over 100 tours for a single price.
Essential Travel Guide: