Halloween in Salem is a magical time where history, spookiness, and costumes collide. Whether you're a local or a visitor, finding the perfect Halloween outfit is a crucial part of embracing the spirit of this bewitching season. With Salem's rich history as the backdrop, you're in for a treat. Get ready to embark on a self-guided walking tour of Salem by Action Tour Guide.
1. Salem's Enchanting Boutiques:
Salem boasts an array of enchanting boutiques that offer unique and captivating Halloween attire. Stroll down the historic streets and explore shops like the Witchery or Hex: Old World Witchery. Their diverse collections of costumes, accessories, and mystical items will spark your imagination.
2. Magical Thrift Shops:
For those seeking an eco-friendly option or aiming to create a one-of-a-kind costume, Salem's thrift shops are treasure troves. The Thrift Shop of Boston Street and Re-Find on Washington Street often hold hidden gems. Unearth pre-loved garments, vintage pieces, and accessories that can be transformed into spellbinding costumes.
3. Costume Rentals:
If you're looking for a costume that truly transports you back in time, consider renting one. Emporium 32 offers a wide selection of historical costumes, allowing you to become a part of Salem's captivating past. Action Tour Guide's self-guided tour can conveniently lead you to these costume rental spots.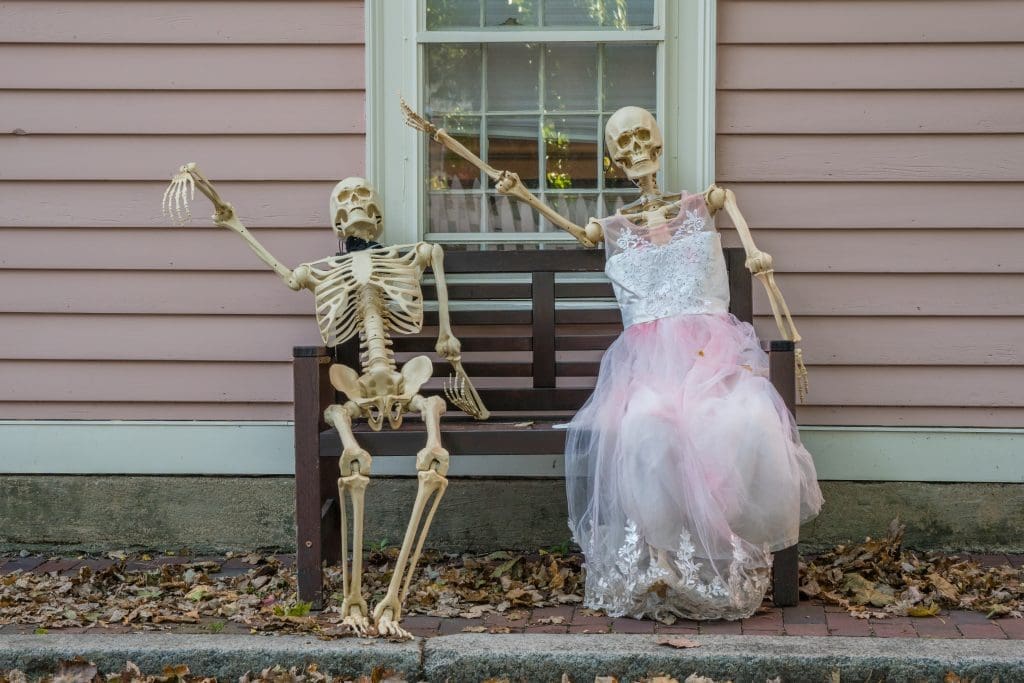 4. DIY Magic:
Salem's artistic spirit comes alive during Halloween. Tap into your inner witch or wizard and craft a DIY costume. Collect supplies from local craft stores like Peabody Essex Museum's shop or Coven's Cottage Apothecary.
5. Haunting Accessories:
Don't forget to adorn your costume with enchanting accessories. Visit shops like Vampfangs or Bewitched in Salem to find the perfect finishing touches, from fangs to broomsticks. Action Tour Guide's self-guided walking tour ensures you don't miss these mystical accessory havens.
In Salem, Halloween isn't just a holiday, it's a way of life. Whether you're looking for a spellbinding costume, historical attire, or creative DIY supplies, Salem has it all. With Action Tour Guide's self-guided tour in hand, your Halloween outfit quest will be both exciting and educational. Embrace the enchantment and let Salem's Halloween spirit guide you to the perfect costume.
Essential Travel Guide: