When it comes to clothing, an Aruba tour is very easy to pack for. The temperatures in Aruba stay about the same year-round, with average highs between 80 and 85 degrees Fahrenheit, so you can pack the same clothes whether you're visiting in December or July. Here are a few tips on what to wear during your island getaway:
Keep it casual: The culture in Aruba is relatively relaxed and casual, so wearing a suit and tie is definitely going to make you stand out. Sundresses, t-shirts, shorts, and sandals are all classic beachwear items that will fit right in on the island.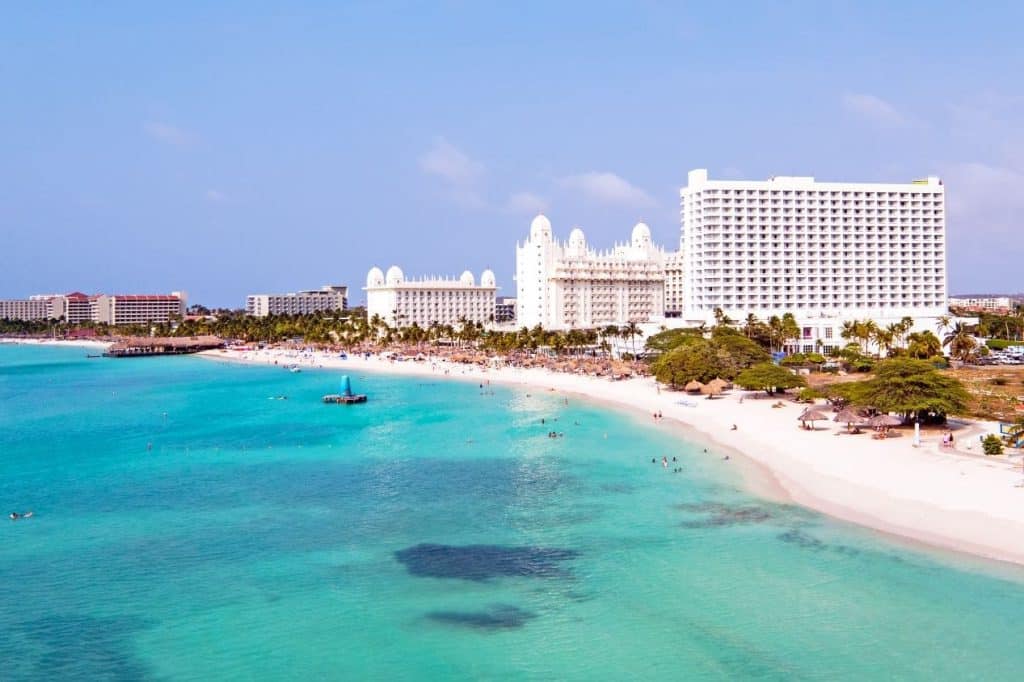 Dress for heat: Although the temperatures in Aruba are milder than the rest of the Caribbean, 85-degree heat is still nothing to sneeze at, and there are plenty of summer days that reach the 90s. Aruba is also close to the equator, so the sun is very strong there. We recommend lightweight fabrics, short sleeves, and clothes with plenty of ventilation. Sunscreen is also a must when visiting Aruba, and a hat to keep the sun off your face isn't a bad idea either.
Prepare for wind: The only downside of the weather in Aruba is that it does get fairly windy, especially on the beach. Anyone with long hair will want to pack plenty of hair ties, and you'll also want to bring a light jacket in case you get a little chilly. In the evening, the temperature will drop into the 70s, so you should bring your jacket when going out to dinner or for a moonlit stroll on the beach.
To make the most of your next trip to Aruba, we recommend checking out our Aruba Oranjestad Blue Horses Self-Guided Walking Tour. More prolific travellers might also be interested in Action+, a subscription service that grants access to over 100 tours for a single yearly price.
Essential Travel Guide: